Location Intelligence: Tracking world wide shipping movements
By Justin Hewitt
At Yellowfin, we clearly like data. But, more so, we especially like it when we discover interesting data sets, which are visualized in a simple but powerful way.
Yellowfin is based in Melbourne Australia, a bay city with a busy shipping port. With our office on the 46th floor of the Melbourne Central tower, we enjoy excellent views that stretch across the shipping docks.
Recently, we discovered an excellent Location Intelligence website that links these two things: http://www.marinetraffic.com
The site – marinetraffic.com – provides free real-time information to the public about worldwide ship movements and ports.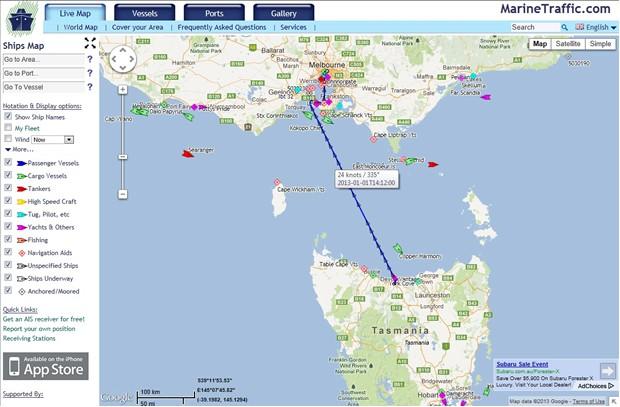 Since December 2004, the International Maritime Organization (IMO) requires all vessels over 299GT to carry an AIS transponder. The transponder transmits their position, speed and course, among other static information, including the vessel's name, dimensions and voyage details.
The beauty of the marine traffic site is that they have used the AIS data and Google maps to create compelling data visualizations of the real-time movements of the ships carrying these transponders – a truly convincing application of Location Intelligence concepts.
So now, while we're staring into space and dreaming up the next big Business Intelligence solution breakthrough, we can look out our windows and, using MarineTraffic.com, link the ships we can see with the site and discover a multitude of fun facts; like:
The vessels name and technical details
Pictures of the vessel
Its departure and destination points
And much, much more
Check it out for yourself: http://www.marinetraffic.com
The team at Yellowfin