Yellowfin on the podium at Nissan Corporate Triathlon
By Simone Clancy
Yellowfin were winners last Sunday 17th February with the Yellowfin BI team placing 3rd in the Sprint Class within the Mixed Category of the Nissan Corporate Triathlon.
Communications Manager, Lachlan James, survived a costume malfunction and disproved the doubters with a lightning fast swim. Product Manager & Technical Consultant, Jenny Kirillova – undeterred by the massive sprint across the bike compound, did not disappoint on the bike. While Senior Account Manager, Simone Clancy, came out of tri-retirement to produce a stellar performance in the run leg. The team plans to complete the full event next year, and is already looking for conscripts for a second Yellowfin team.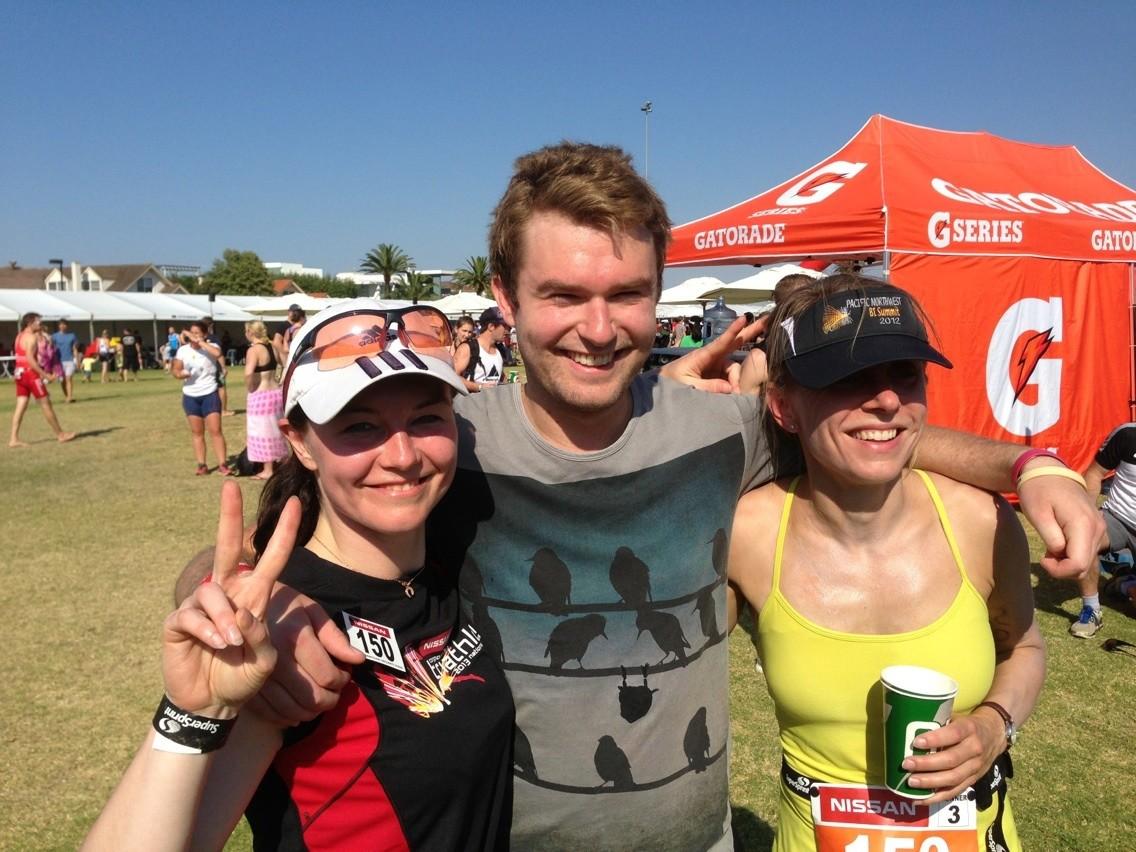 Also, look out for Yellowfin at CityLink Run for the Kids 2013 on 24 March, where Senior Consultant Brett Churchill, Accounts Manager Bryce Hoffman, Developer Jacob Duncan, Senior Data Visualization Engineer James Bardsley, Developer Edward Thomas and Simone will be hoping to race across Melbourne's Bolte Bridge and back in record time!
Yellowfin is headquartered in Melbourne, Australia.