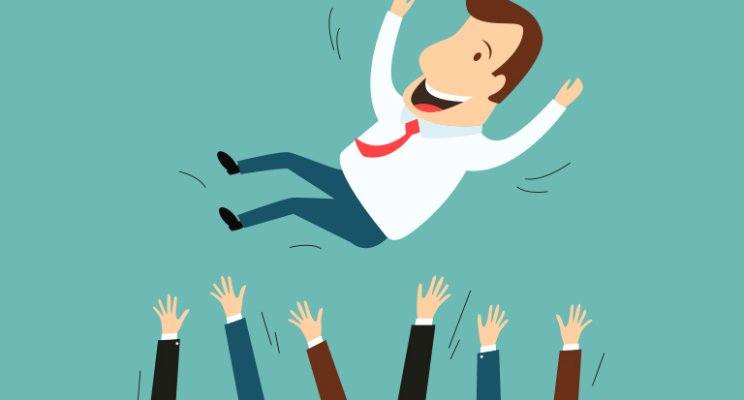 Why do some software vendors keep shafting the customer?
14 November, 2017
Obviously an organization shouldn't shaft their customers. But in the software space, and in the analytics space specifically, it appears some vendors have been a little slow to catch on. Many customers tell us about their experiences with other vendors and it's evident that we do things differently at Yellowfin.
One of our core values at Yellowfin is not to shaft the customer. This came from something that one of my mentor and Yellowfin board member, Steve Brady, told me. He said, "always put yourself on the other side of the desk." Think about how your customer perceives your organization and consider what we, as Yellowfin, do for our customers.
We try and empathize with our customers
This ethos drives how we engage with customers, how we present ourselves to them and, what's important to our business.
When you're purchasing a complex product like analytics, it's just not possible to test every feature and function upfront to determine if it meets your needs. This leaves the purchaser vulnerable because the vendor can tell them almost anything to close the deal. At Yellowfin, we try and always stay honest with prospects about what our product does and doesn't do. And this has cost us deals.
We don't tell customers that our product can magically connect to their database and build dashboards in an instant. We would only say that if it were true.
Prospects will often tell us that a competitor has a particular feature even though we know they don't. Inevitably, this comes back to bite them further down the track. Many customers come back to us a few months later because they feel like our competitors have sold them a lemon. The reason they return to us is because they know we will always be honest.
At times this means we probably downplay our capabilities – under-promising and over-delivering. But from my perspective, this ensures that the customer always ends up being delighted with the product, service and support they receive from us.
How we invest in our customers at Yellowfin
We try and show our customers that we value them, and their success, at every touch point. We help them with even the most basic questions, provide them with training and ensure that we understand what their needs are.
To achieve this we talk to them regularly, either through our customer success team, consultants or support team. There are multiple people within our organization who work with our customers every day. We don't dictate how our customers interact with us. If a customer wants to talk to a consultant because they feel comfortable with them, then that's fine. We allow our customers to determine the best way to use our resources.
We also have a Chief Customer Officer, Lee Roquet, who spends every day thinking about how to improve our customer's engagement end-to-end. He's concerned with how we can do things differently – from improving the sales cycle to how we support our customers in deciding whether Yellowfin is the right fit for them.
Lee's remit extends far beyond the sales process. He's also responsible for the entire quality team, support and Yellowfin University, which reflects how we think about our customer. Essentially anything that touches the customer outside of sales engagement belongs to him.
For Yellowfin, this approach isn't about paying lip-service to our customers, it goes back to being bootstrapped. We haven't bought our customers, we've had to earn every single one of them. We know what it takes to really win and keep a customer, so we're not prepared to lose them because of poor service.
Not shafting the customer has been a core value for Yellowfin from day one and it always will be. Ultimately, it's one of our biggest points of competitive differentiation.