Their story
We wanted to create an industry-first solution to the problem of inefficiencies in the printing workflow. But to solve the problems, we needed to make the printing process data visible. When we discovered Yellowfin, we saw the potential for embedding their analytics into our platform to offer beautiful dashboards that could be quickly understood by technical and non-technical operators alike. Developed in partnership with Yellowfin, PRINERGY Cloud's Decision Analytics offers print service providers (PSPs) the print industry's first analytics enabled workflow.
In our new, cloud-based Kodak PRINERGY Cloud software, Yellowfin analytics continually reports on print passes, color usage and much more. With visibility on all the data of the printing process, our customers can streamline and optimize their processes to lower operating costs by reducing hardware and administrative overheads. 
Embedding Yellowfin into Kodak PRINERGY Cloud harnesses PSP production data into actionable analysis and reporting to drive informed decision-making in real-time. This important new capability delivers intuitive dashboards that provide visibility into production costs and system performance. It achieves this by continuously collecting data from operations, while also analyzing historical trends, to help improve productivity and identify key growth opportunities. This puts our customers ahead of the competition.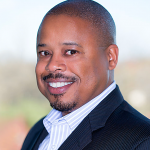 Vice President and General Manager of Kodak's Unified Workflow Solutions,
Allan Brown