"The next generation of BI software."
David Menninger – VP & Research Director,
Ventana Research
ENTERPRISE
Engage users with governed
data they will actually use.
Deliver timely, engaging, and curated
analytics with the highest employee
usage in the industry.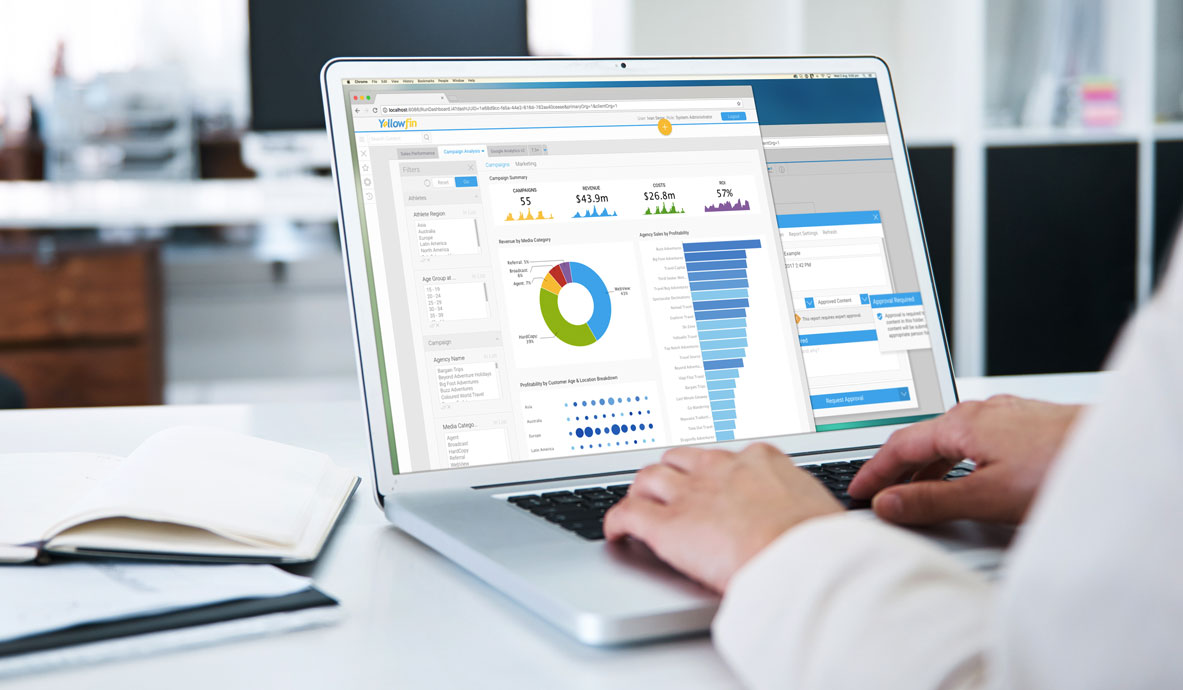 SOFTWARE DEVELOPERS
Embed analytics for better product stickiness
Easily integrate embedded reporting to deliver timely insights and analytics to keep your customers happy.
Some of our 25,000+ customers:
Created to solve real-world challenges
Yellowfin BI was born out of the frustrations faced by two former analysts in 2003. They set out to solve the real business challenges that people faced with Business Intelligence solutions.
Deliver truly curated data that people can trust
The Yellowfin BI platform gives IT the control they need, analysts the tools and flexibility they need, and business decision makers the trustworthy data they need. And it gives developers the flexibility and easy integration they desire.
See how easy it is to keep users happy
Try Yellowfin for free with your data and see how easy it is to deliver the data your customers need.