Can't find "License Details" link to update license file
8 January, 2015
Hi.
My client has Yellowfin 7.0 installed. We have obtained a new license file. But when he navigates to Administration > Admin Console, the "License Details" link is not available.
Can you please help.
Thanks, Paul.

Hi Paul,
You may need to check if the Role your client is logged in under, has the Licence Management option ticked within the Role settings, as per below: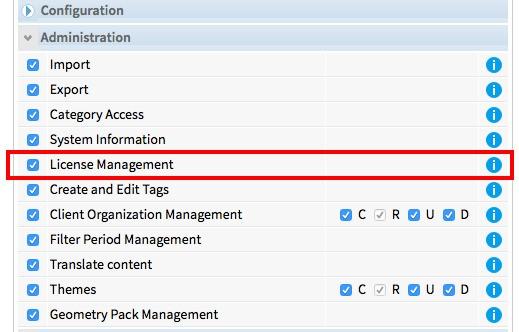 Please let me know if this doesn't correct your issue.
Kind Regards,
Danny