Yellowfin is a modern analytics platform that connects people and their data
Everything you need in a single platform to ensure success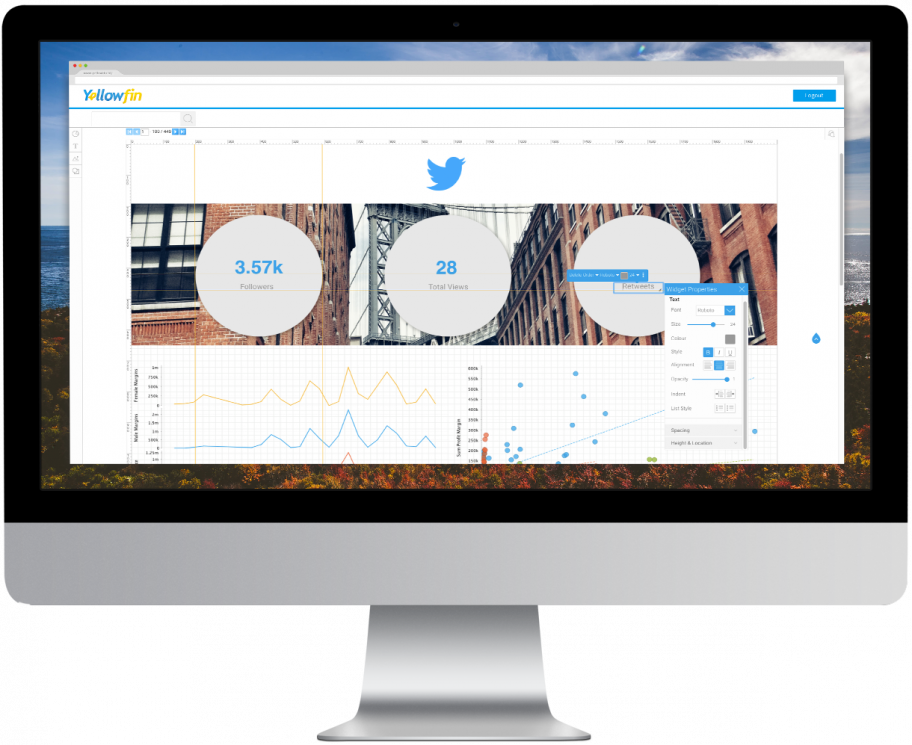 See what's new

Yellowfin releases new features half yearly. That's a whole lot of innovation.

Find Out More

Latest release notes

Take a look under the hood and read about the inner workings of Yellowfin.

Download
Better decisions start with awesome dashboards, data visualization and storytelling
Dashboards that put all your data in one place
Yellowfin supports all types of dashboards – strategic, analytical and operational – to meet all your enterprise needs.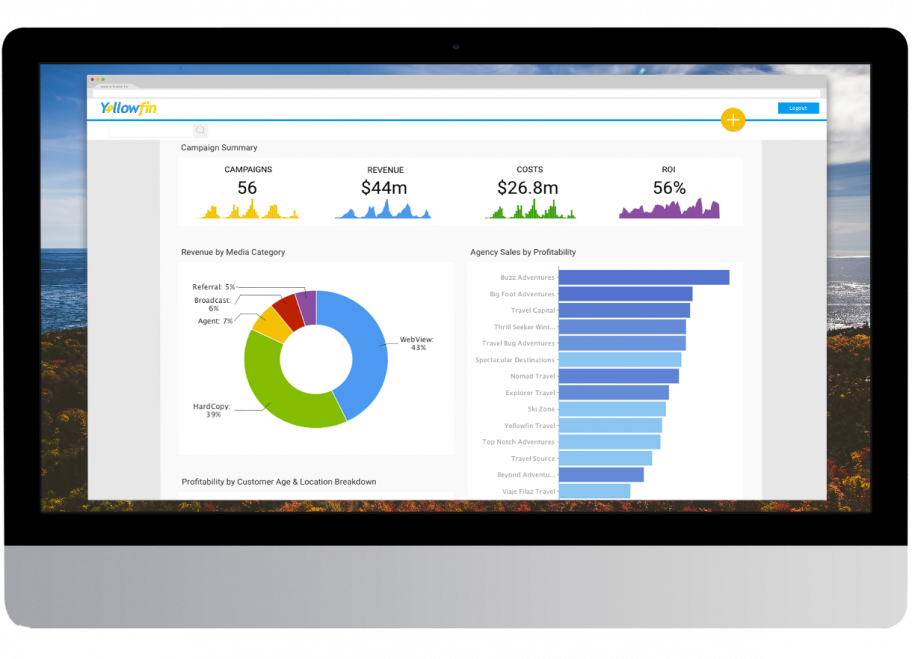 Access to all your data with data preparation and enterprise governance
Connect to all your data
Whether it's Big Data sources, Web APIs or relational databases, we don't get in the way of you and your data.
Awesome analytical apps
With Yellowfin's Web connectors, we've done all the hard work for you with out-of-the-box best practice apps.
Ensure trust with data governance
High user adoption relies on trust. Great data governance gives you just that.
Increase adoption with business user workflows
Tasks

Yellowfin Task Management gives anyone the power to raise and assign tasks from anywhere inside your BI platform.

Find Out More

Alerts & Broadcasts

Never miss an important shift in your data with Yellowfin's proactive alerts, broadcasts and subscription reporting.

Find Out More

Collaborative BI

Yellowfin enables faster, smarter collective decision-making. See how Yellowfin is redefining what Collaborative BI means.

Find Out More