Yellowfin Data Discovery
Faster Analysis, Better Insights, Shared Understanding
To better understand your business, you need to explore your data, discover patterns and outliers, and share your insights with others. Yellowfin Data Discovery accelerates discovery and lets you share and disseminate in a governed way.
Watch the Yellowfin Data Discovery walkthrough
Faster discovery – Just ask for it
Cut down discovery time. Assisted Insights automatically and instantly seeks out the answers to your queries. Use the Smart Analysis button in the report builder, drag the data that requires analysis, and just click.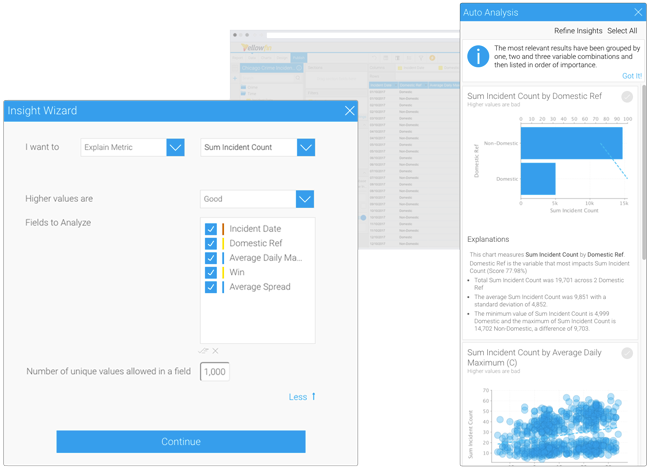 Show and tell
Give life to your data with stunning interactive visualizations. Understand your business from all perspectives with over 50 chart types – from trellis charts to GIS maps and infographics.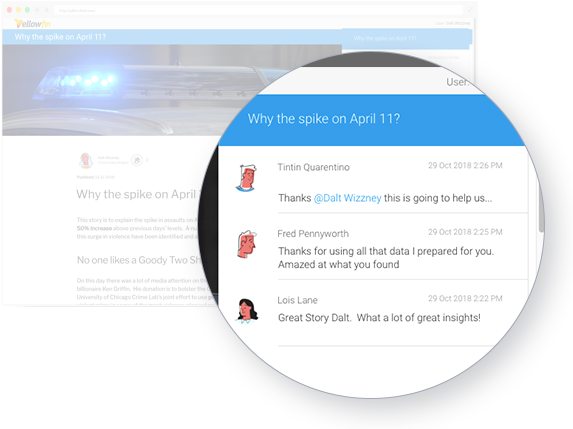 Don't keep it to yourself
Life is better when you share. Get your data out there for feedback and comments by publishing and sharing it to workflows, Dashboards, Stories and Storyboards.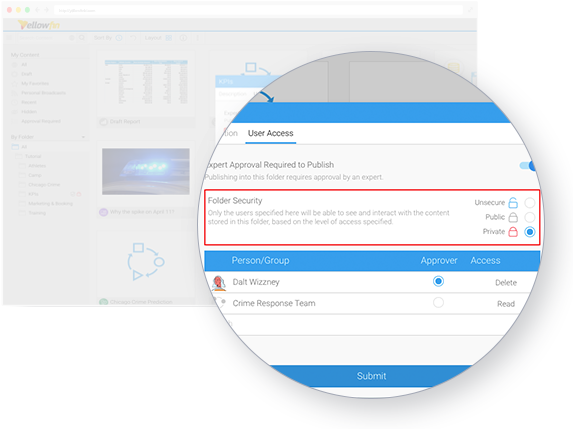 Put your trust in us
Data that can't be trusted or is potentially inaccurate is useless. That's why governance and security are baked into Yellowfin Data Discovery through our metadata layer. It provides control for administrators and assures accurate, reliable data.
Download the Gartner Report
See why Yellowfin ranked among the Top 5 analytics platforms across all 15 Gartner Critical Capabilities for Analytics and Business Intelligence Platforms, 2018