Yellowfin Dashboards
Not your grandfather's dashboards
You need dashboards to monitor your business and stay on top of your KPIs. If you see a change - you don't want to have to wait for an analyst to tell you why. Only Yellowfin Dashboards with Assisted Insights automatically help you get to the why faster.
Watch the Yellowfin Dashboards walkthrough
A better way to monitor your business
Keep your finger on the pulse. Yellowfin dashboards are simple to build, even easier to use. Make the best decisions possible with governed and secure data that the business will trust.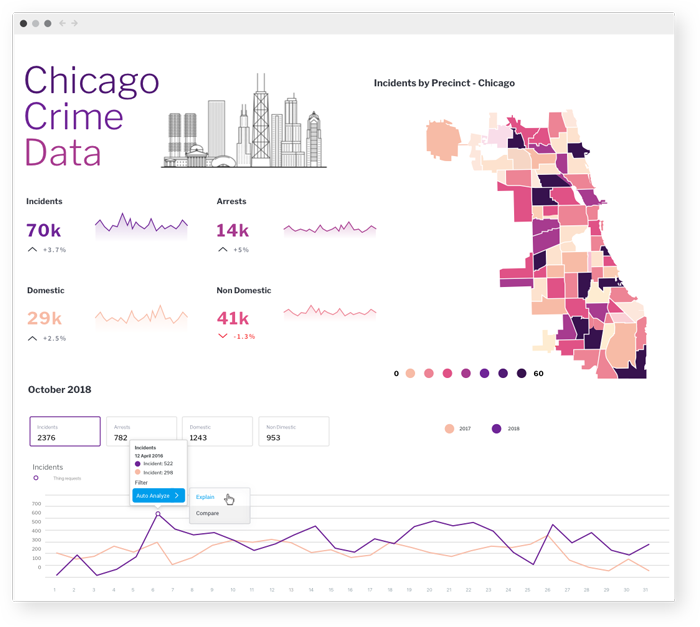 AI powered for faster Insights
Assisted Insights gives you everything you need to understand what's behind trends and changes in your data. Ask a question and Yellowfin automatically analyzes your data and presents the most statistically significant results.
Pretty impressive right? What else makes Yellowfin Dashboards so great?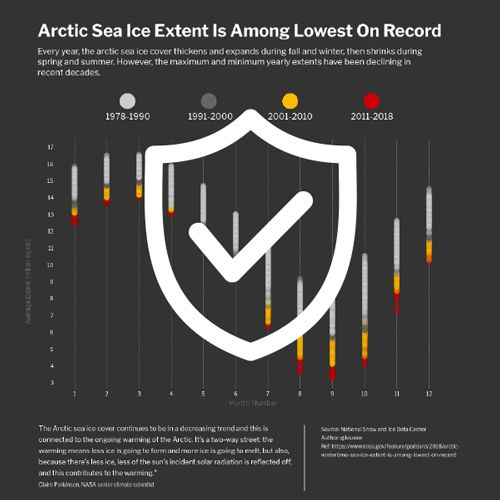 Trusted, Governed and Secure
Dashboards are only useful if the data is trusted. Yellowfin leads the industry in enterprise capability. Your data will be governed, your dashboards secure and your users will trust the data so that they can make better business decisions.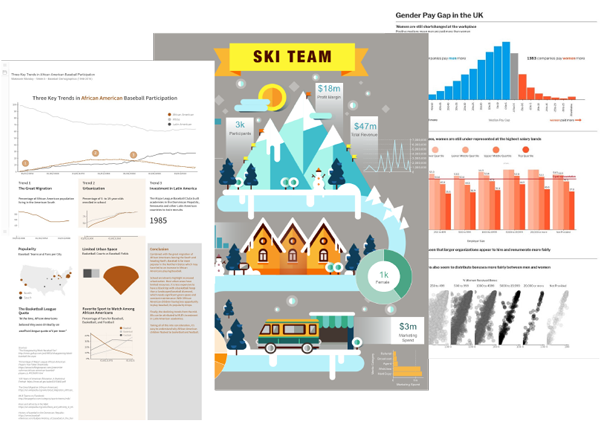 Flexible Design and Easy to use
Don't just build dashboards. Create effective and engaging dashboards. Help users drill down to the information they need faster with tailored designs, layouts, chart types and content.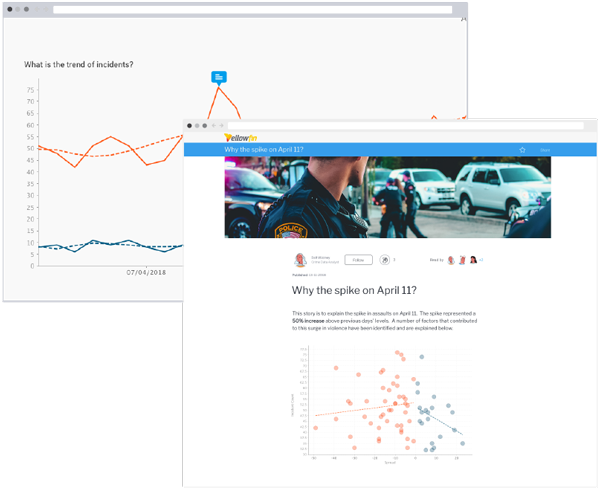 Every dashboard needs a Story
We know that not everyone loves data. That's why we introduced Yellowfin Stories to help you tell better stories with your data. Our dashboard package includes stories for free so that all your users can benefit from what your data tells you.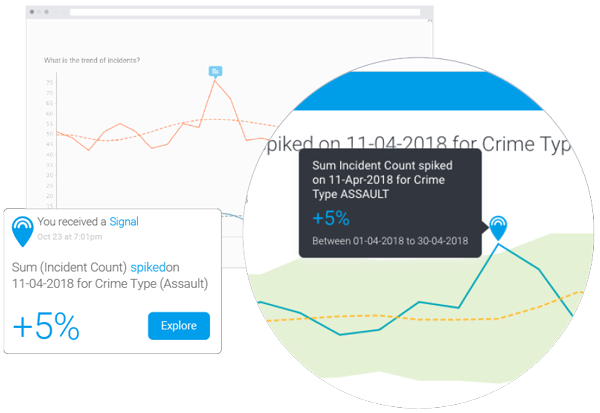 Add Signals for automated discovery
Dashboards are great for monitoring and Signals are perfect for discovery. Like peanut butter and Jelly they are the perfect combination for your analytical needs.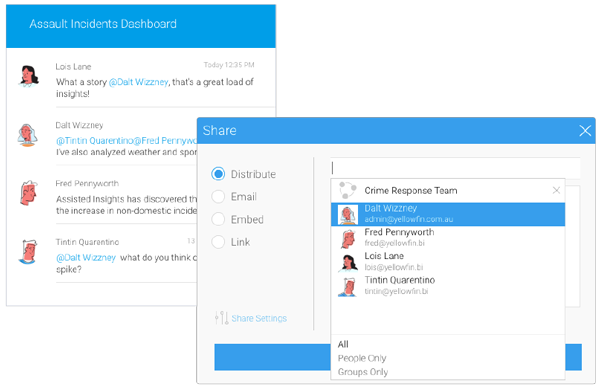 Share insights faster
They key to building a data driven culture is the ability for everyone to share insights. Yellowfin is the industry leader in Collaborative BI. Add comments, annotate and share.
Yellowfin named in Gartner Magic Quadrant for Analytics and Business Intelligence Platforms 2019. Read More
Yellowfin named in Gartner Magic Quadrant for Analytics and Business Intelligence Platforms 2019. Read More
Try Yellowfin on your own data today
Try Yellowfin free for 30 days to see how quickly you can go from data source to insight to accelerate your business.