Embed custom analytics into your application today
Designed and built with developers in mind
Using our developer toolkits, APIs, and Code Mode you can rapidly assemble, extend, and embed dashboards and white label analytics into your software, deploy at scale, and deliver exceptional analytical experiences fast.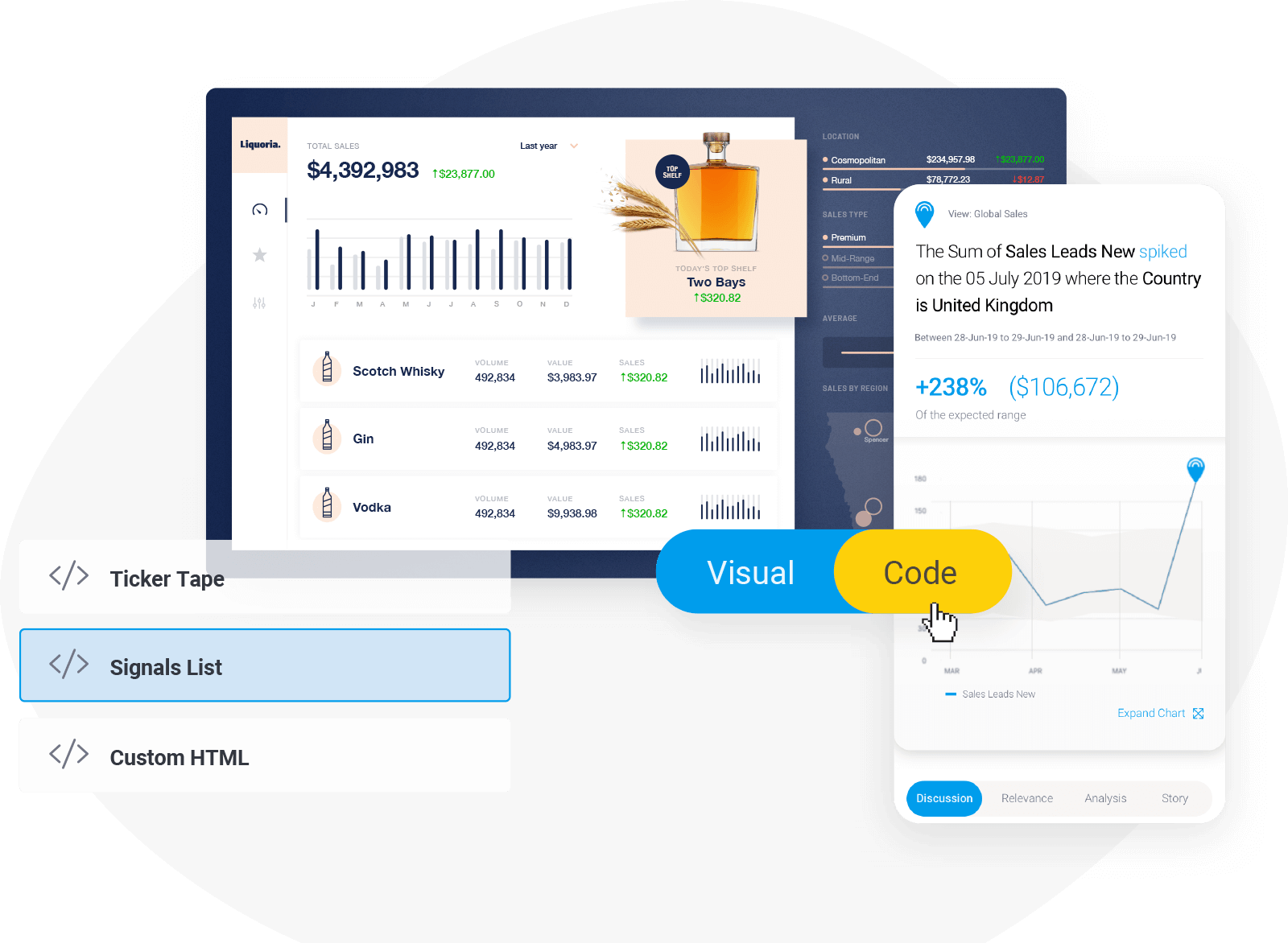 Everything you need across the full development life cycle
The Yellowfin suite has been built to provide you with all the tools you need across the full analytic development lifecycle. From prototype and design through to deployment we have you covered.
Prototype

Quick concepting through rapid prototyping

Design

Pixel perfect design No constraints

Assemble

From data to dashboards
Visual or Code mode

Extend

Extend with code
Embed actions
Add custom
JS Charts

Integrate

Tightly integrate into your product

Deploy

Deploy anywhere on-premises or in the cloud

Iterate

Review performance Incremental improvements
Build to spec. No Constraints.
Assemble exceptional analytic experiences faster. Connect to all your data and build beautiful dashboards using a pixel perfect canvas that lets you meet and exceed the most demanding specifications of your UX and product teams.
Connect to all your data
Choose the right visualizations
Build pixel perfect dashboards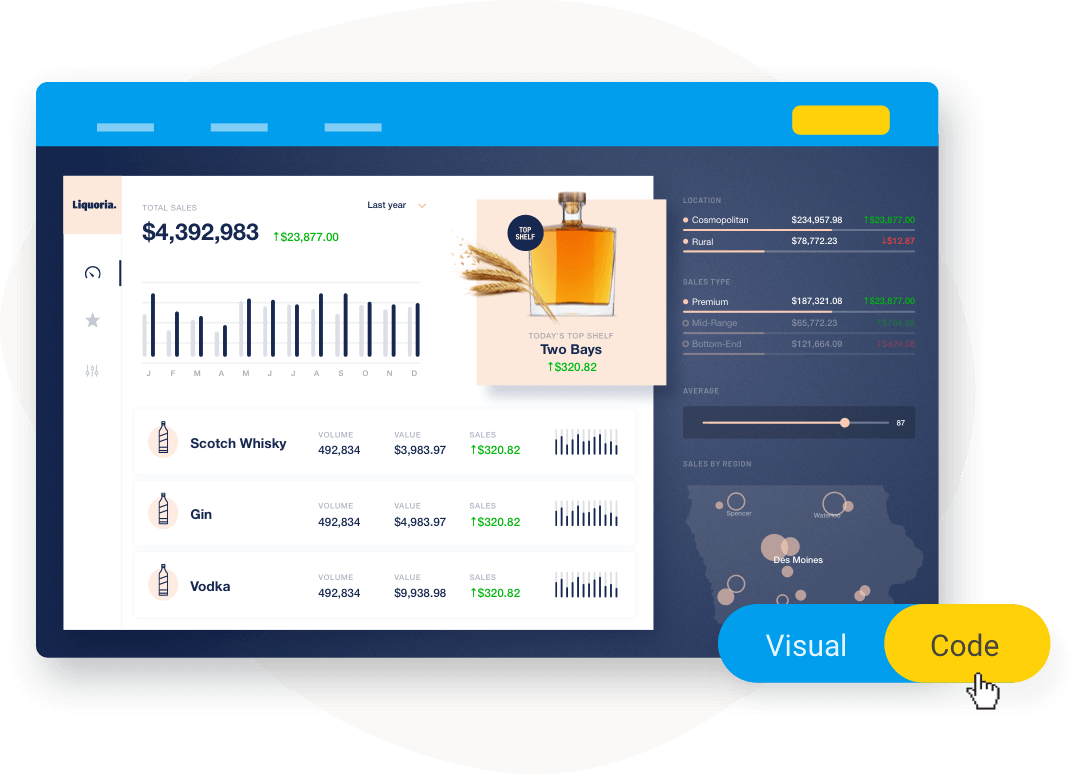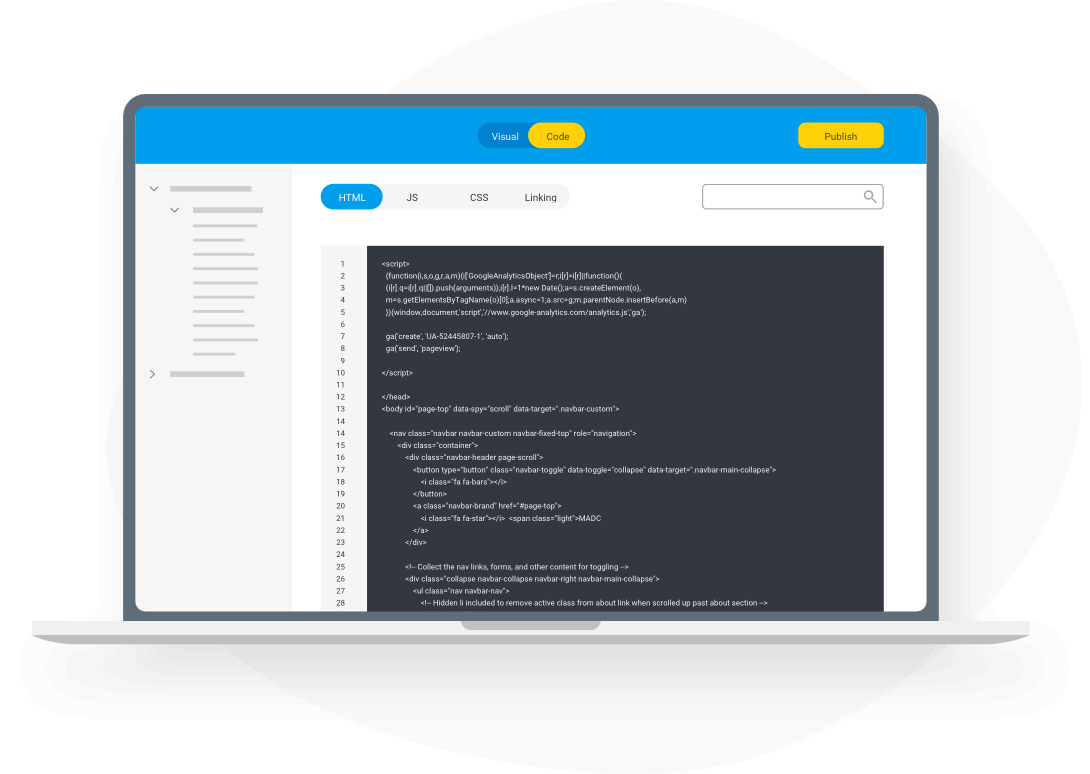 Extend Yellowfin with custom code.
Prototype visually then use code mode or our open APIs to extend your custom analytics in any way you want. The best part? Yellowfin does not have a proprietary development language. You can use HTML, CSS and any flavour of JavaScript you are most comfortable working with.
Bring your own JS Charts or use ours
Integrate your Data Science models or use our Signals
Use code mode to enable workflows and actions
Integrate seamlessly with your product.
Yellowfin is a single web application that is easy to white label and seamlessly embed into your application. Our flexible UI integration, comprehensive APIs, and security integration give you all the options you need to deliver a fully embedded, white labelled BI solution.
Provision Clients and Users automatically
Synchronize data security automatically
Seamless UI integration and actionable workflows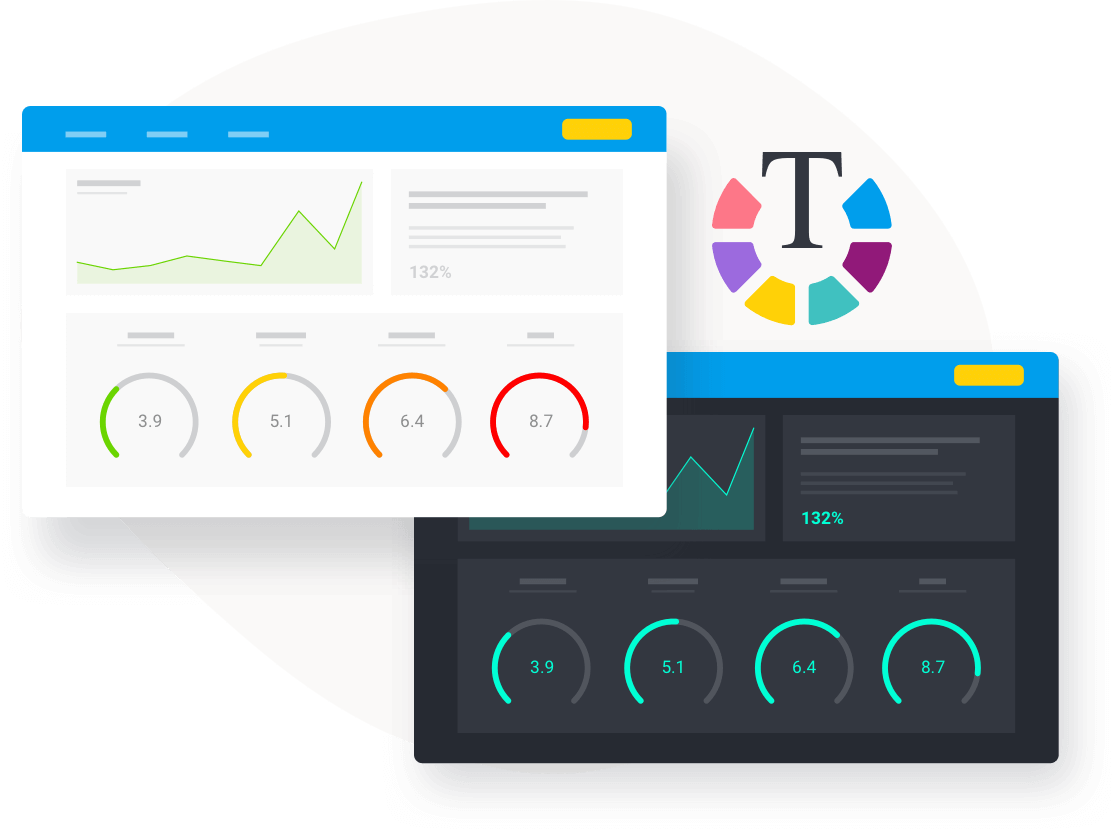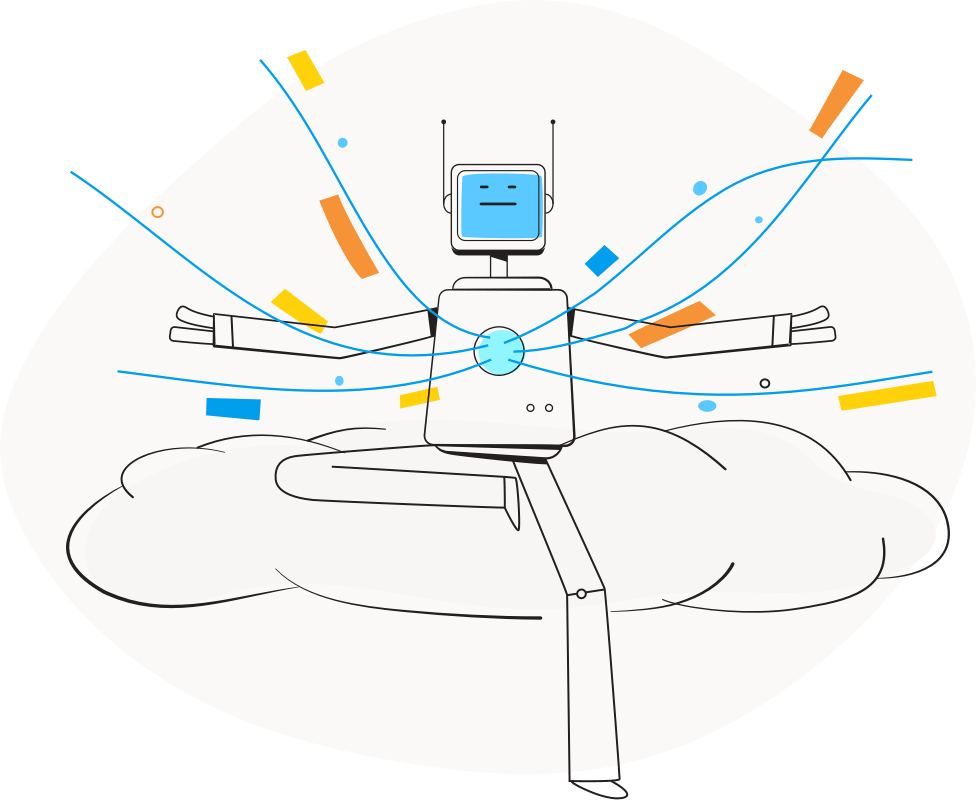 Infrastructure you can depend on.
Yellowfin gives engineering teams the tools they need to successfully manage the DevOps lifecycle. Deploy where you want: on Windows or Linux, on-premise or cloud. Built to scale, Yellowfin is highly secure and supports the scalability and high-availability needed for massive deployments.
Highly Secure and Multi-tenant enabled
Choose your Cloud - Private, Public or On-Premise
Manage at Scale - horizontally and vertically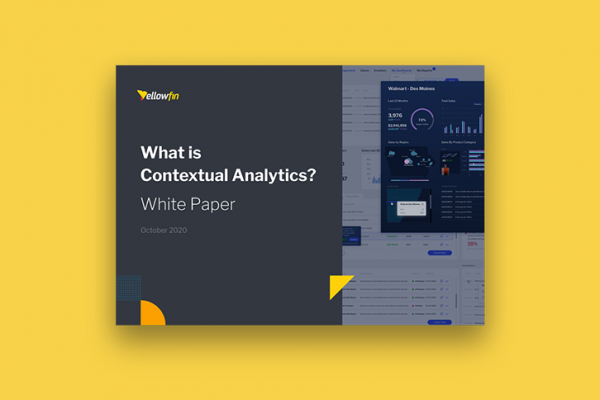 What is Contextual Analytics?
Learn how contextual analytics transforms embedded BI with guided, personalized insights for your app users, increasing the value they get from your software.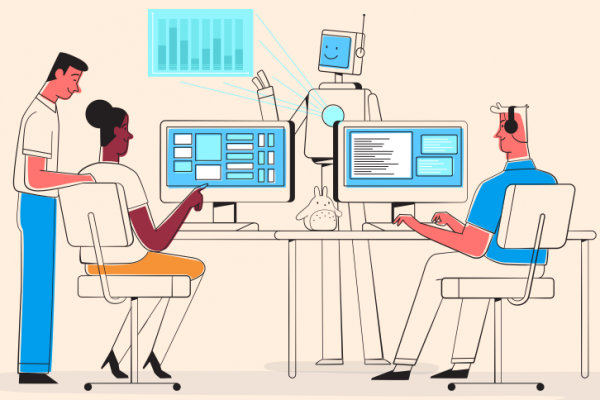 Compare top embedded analytics platforms side by side
See how real users rate embedding Yellowfin, Looker, Sisense, and Logi Analytics into their applications.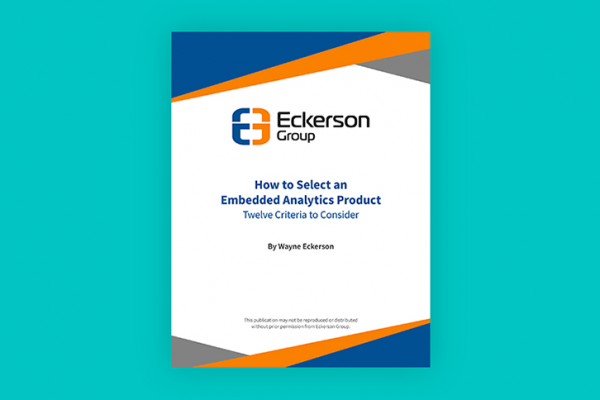 How to Select an Embedded Analytics Product:
Twelve Criteria to Consider
Learn from the analytics experts at Eckerson Group the 12 most important criteria to consider when selecting an embedded analytics product - and start implementing your modern BI platform sooner.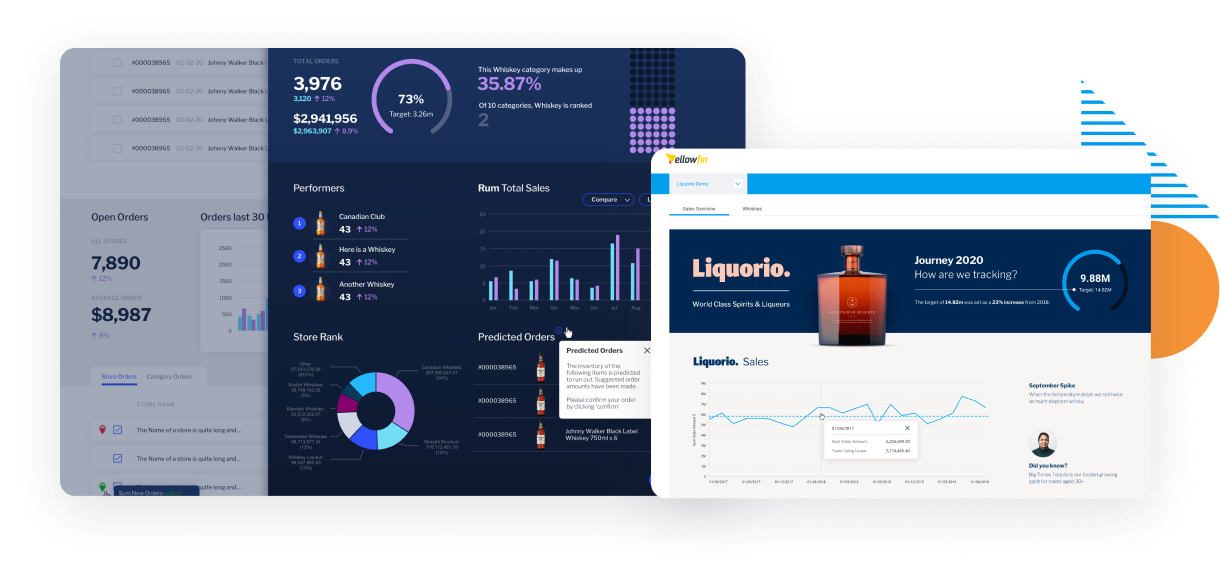 Get a Demo and see for yourself
Request a Demo of Yellowfin in action to see how the Yellowfin analytics solution solves data complexity through automation, dynamic data storytelling, collaboration and beautiful action-based dashboards allowing more people to discover, understand and do more with their data.
Free Trial
Explore Yellowfin now on our sample dataset or try for free on your own dataset for 30 days.
Request a Quote
Yellowfin is priced so that it is simple, predictable and scalable to suit your enterprise or embedded analytics needs.