Data storytelling
with Yellowfin
Stories to move an organization.
Easily grow how many people see, use and are guided by their data. In other words, be data-led. With Yellowfin Story and Present, build management and financial reports and presentations with a single source of accurate and up to date data delivering data security and data integrity.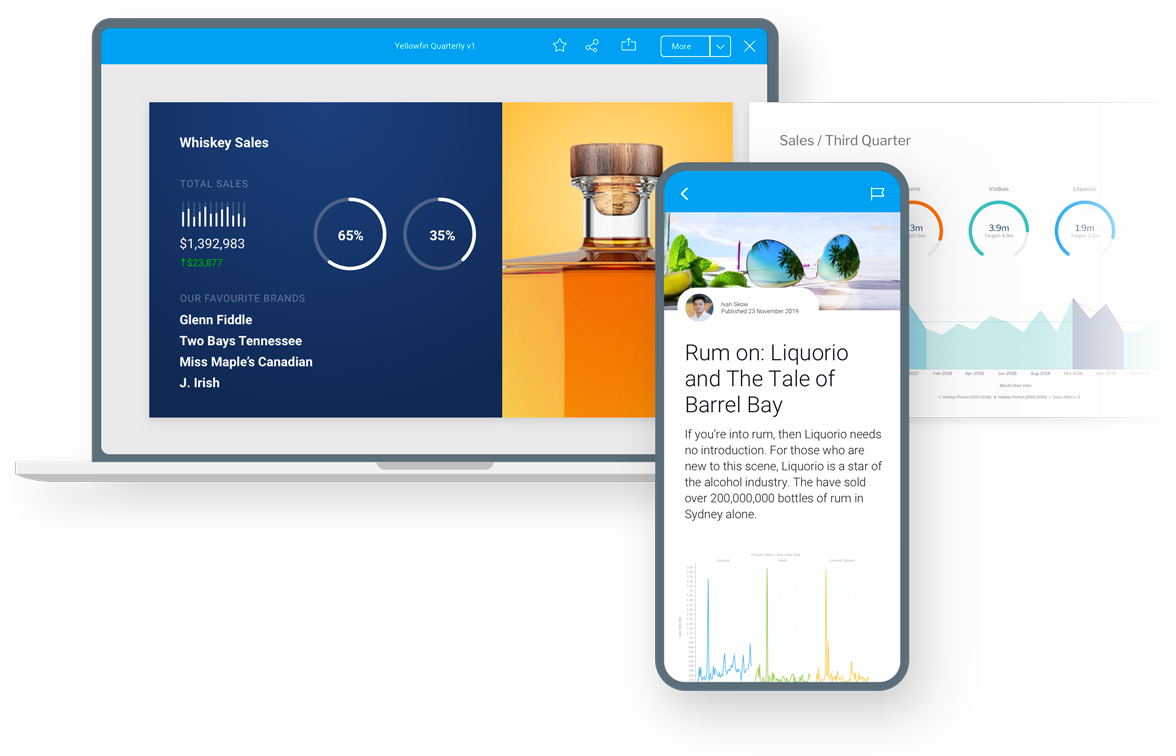 Stop sharing charts.
Start telling data stories.