Data Governance
Easy for business, trusted by IT
Yellowfin is different. Unlike most BI products, we deliver all the BI functionality you need via a single, integrated platform. The result? Your BI consumers enjoy a great user experience, your data analysts feel well supported to create quality BI content, while your IT team have all the governance features needed to ensure trust and security in your BI platform.
A BI platform for everyone
Yellowfin is a completely Web-based BI platform deployed on a centralized architecture, with governance baked into the application. That way, you can give business users the platform they need to consume, share and collaborate on trusted data; deliver analysts the self-service freedom to create reports and build dashboards; and ensure IT have complete security and governance over the platform.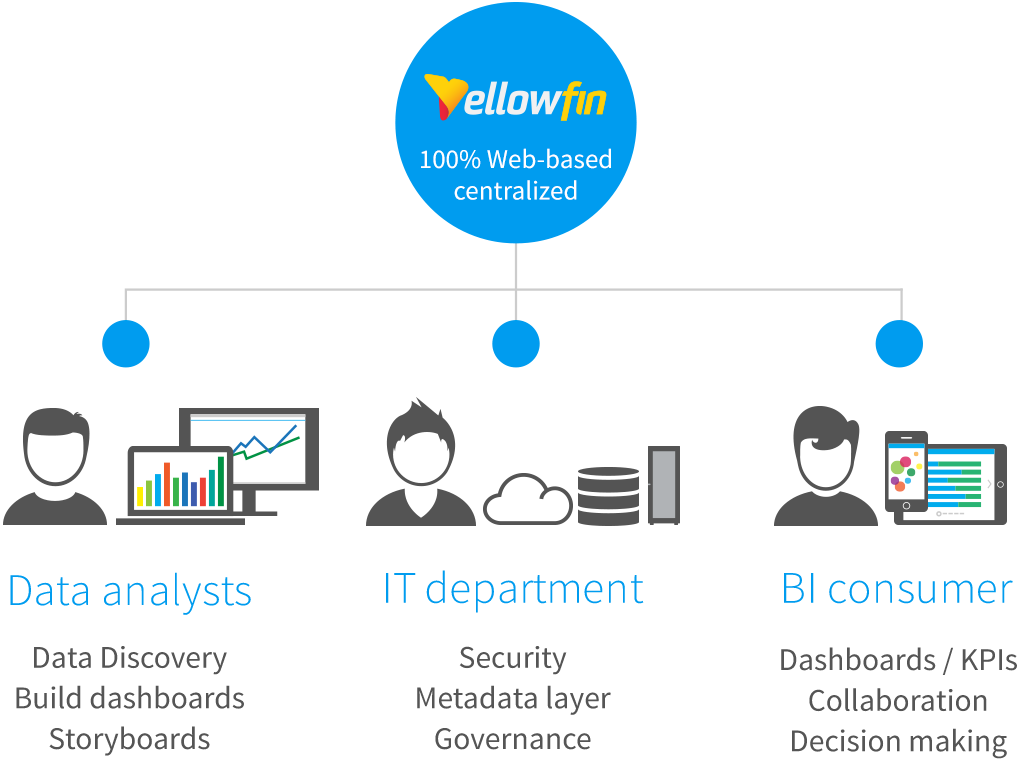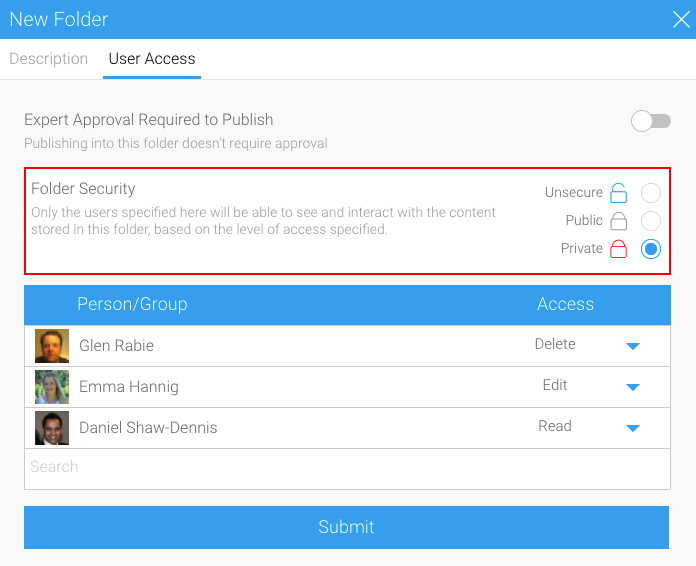 Rock solid security
Yellowfin ensures that your data security is front and center. That's why we provide you with a user, role, group, content, function and data level security model that you can configure as you wish. Or, better still, use LDAP or active directory to reuse the security frameworks you already have in place in your business. Keep your data protected.
Ensure trust in your data
Ensure your non-technical business users have the confidence to independently act on BI-based insights by giving them access to clean data that's ready to analyze. Yellowfin's Data Preparation Module enables you model, profile, clean, shape, enrich, publish and secure your data. Reuse business logic and deliver a consistent view of your data in simple business terms. Ensure your organization is working with a single source of truth.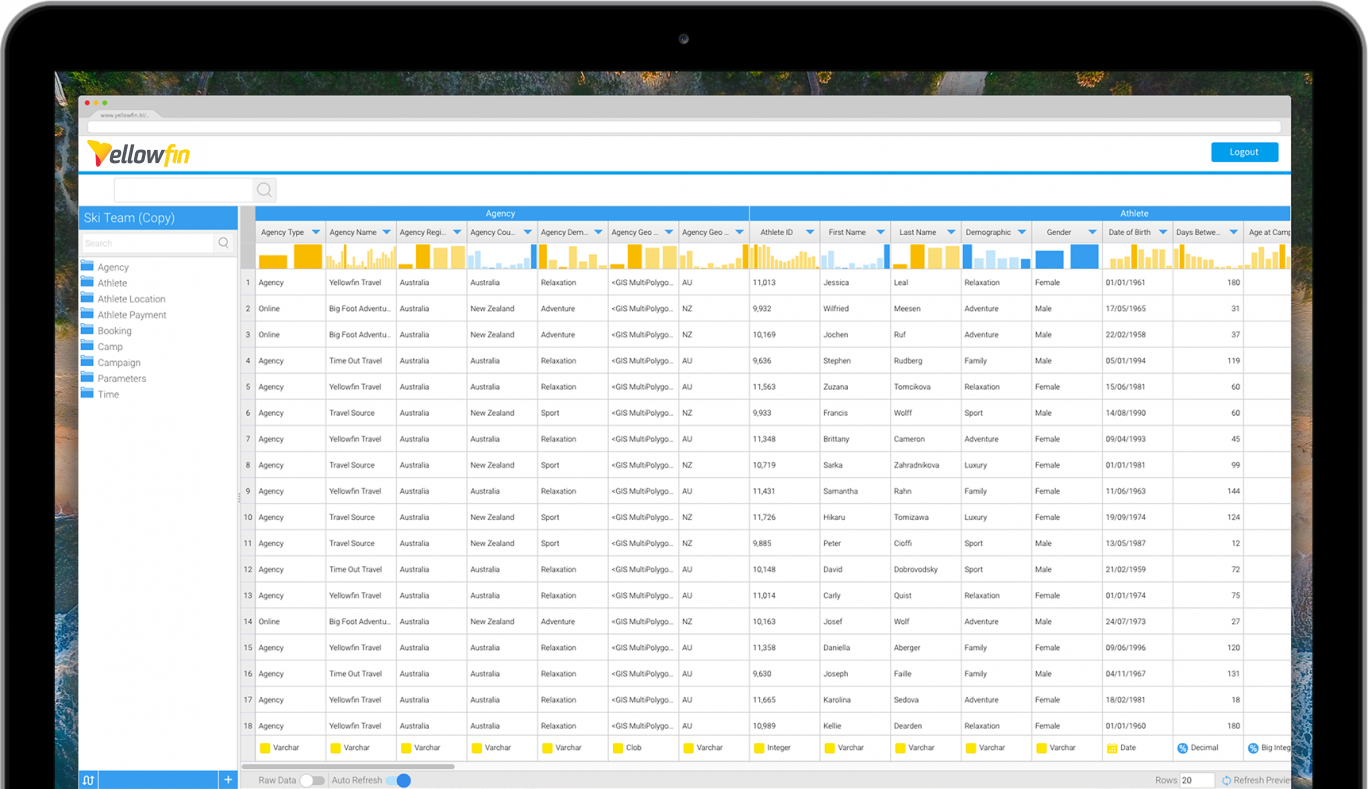 Administration Console
Allow administrators to manage, view and search system-wide configurations – including data sources, metadata layers, language settings and users – in one place. Even optimize your BI environment and reporting content by tracking usage patterns with out-of-the-box audit reports. Manage your entire BI deployment with Yellowfin's highly intuitive Administration Console.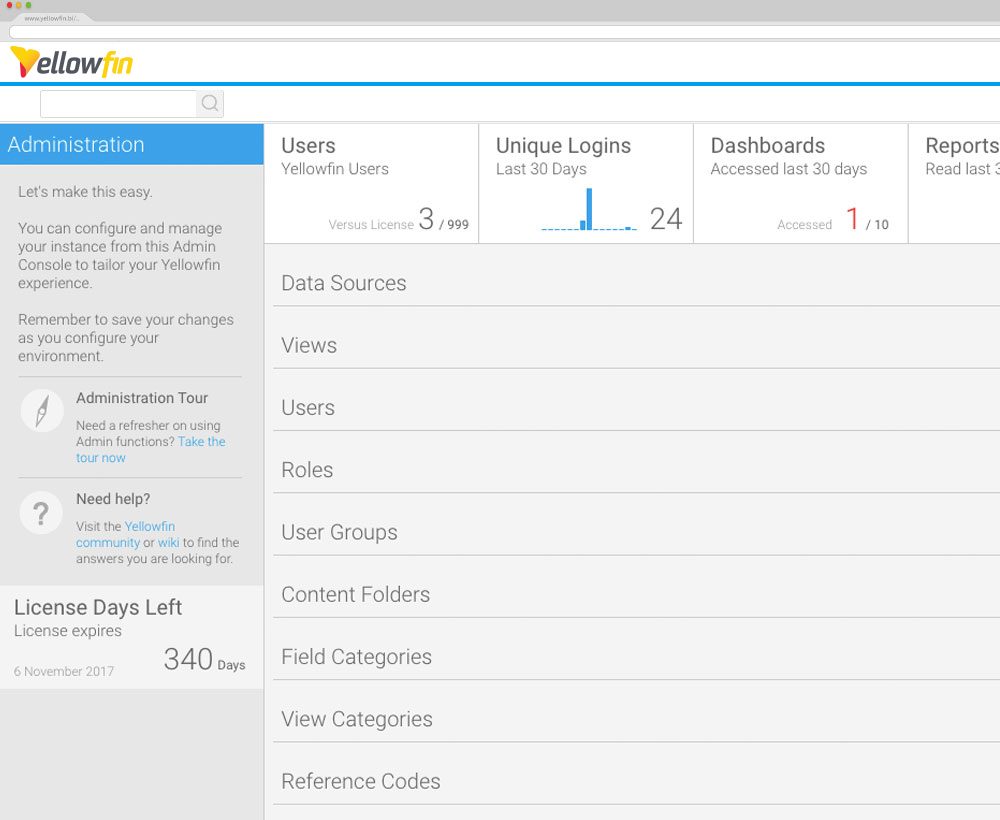 "With Yellowfin's multi-tenant capabilities and security features – including role, group and data level security options – we're able to deliver a secure multi-tenant BI environment."
Adam Sharp – Director,
Toustone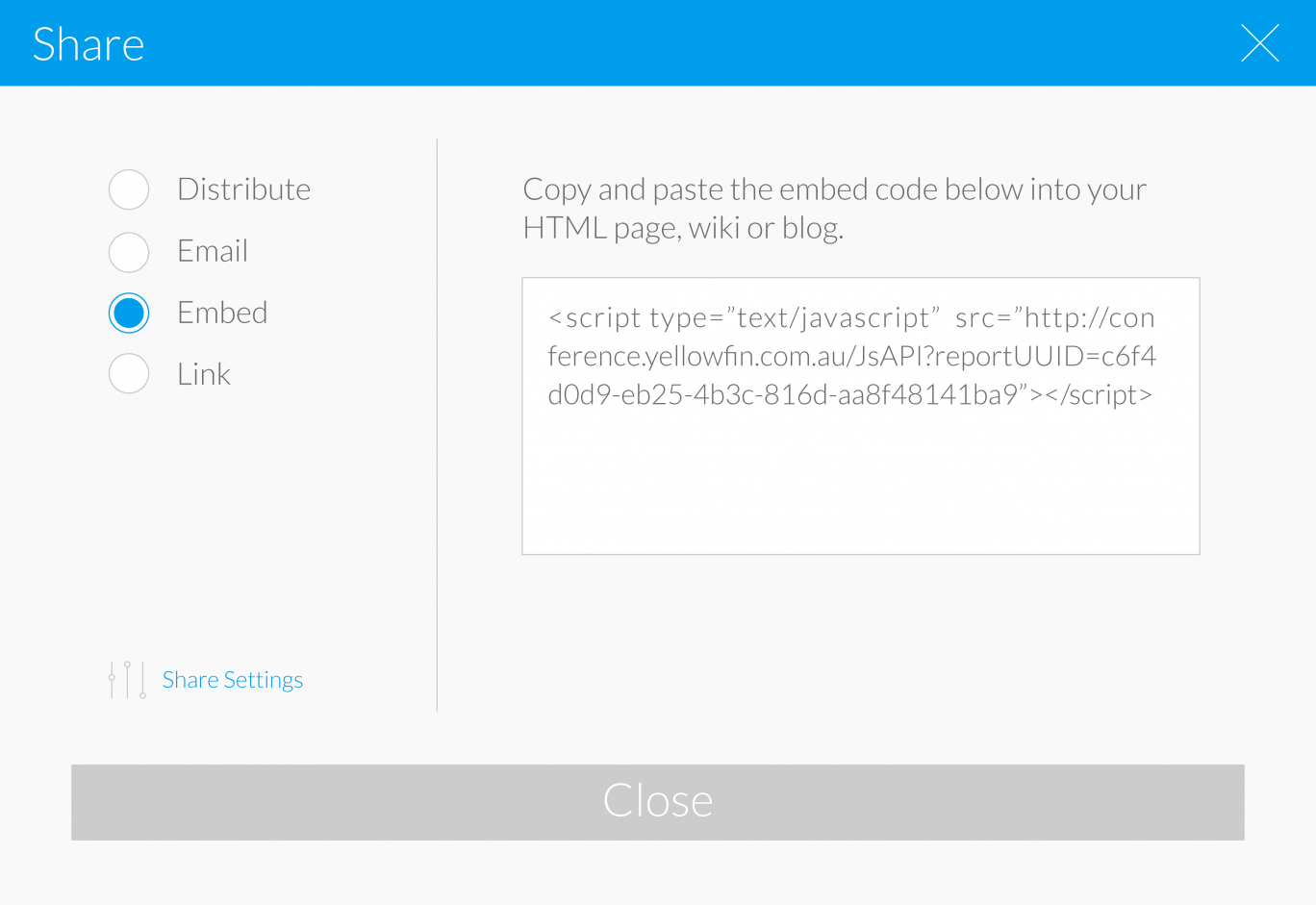 Meet your growing needs
Meeting your growing reporting and analytics needs is simple with Yellowfin. Yellowfin's range of integration options make it quick and easy to embed Yellowfin into your intranet, or even your customer facing applications. And, Yellowfin's Java and browser-based architecture enables you to massively scale your deployment – without the spectre of an exorbitant pricing model hanging over your head.
Compare top
BI platforms side by side
See how real users rate the leading BI and analytics platforms such as Yellowfin, Tableau, Microsoft Power BI, and Domo.