Yellowfin Signals
Discover what your dashboards are missing
Dashboards are great for monitoring and Signals are perfect for automated discovery. Like peanut butter and jelly they are the perfect combination for your analytical needs.
Watch the Yellowfin Signals walkthrough
Stop missing what matters.
Unlike your dashboards, Yellowfin discovers and sends automatic alerts about critical changes in the business, as they occur. Get early warning signs for Spikes and Drops, Step Changes, Changes in Trend Direction and Volatility, Period Comparisons, New and Lost Attributes.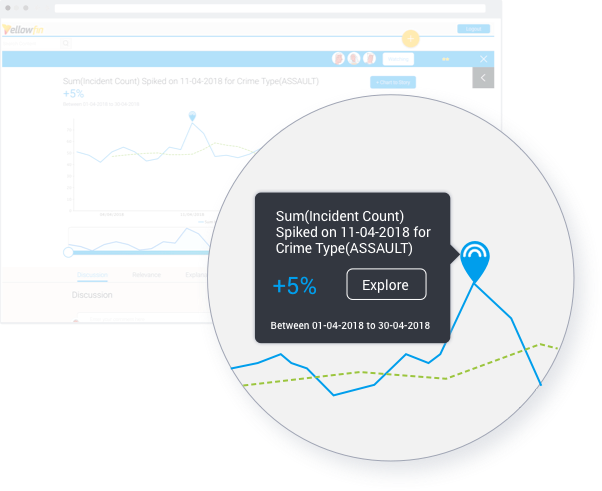 Automate your discovery
Forget about loading data into a workbook and manually running an analysis. Yellowfin Signals runs continuously in the background, using real-time data. When anomalies arise, you'll know immediately.
Remove analysis fatigue and bias
Yellowfin Signals arrive without the interference of human bias and fatigue. Automation ensures important signs of change are identified with 100% certainty.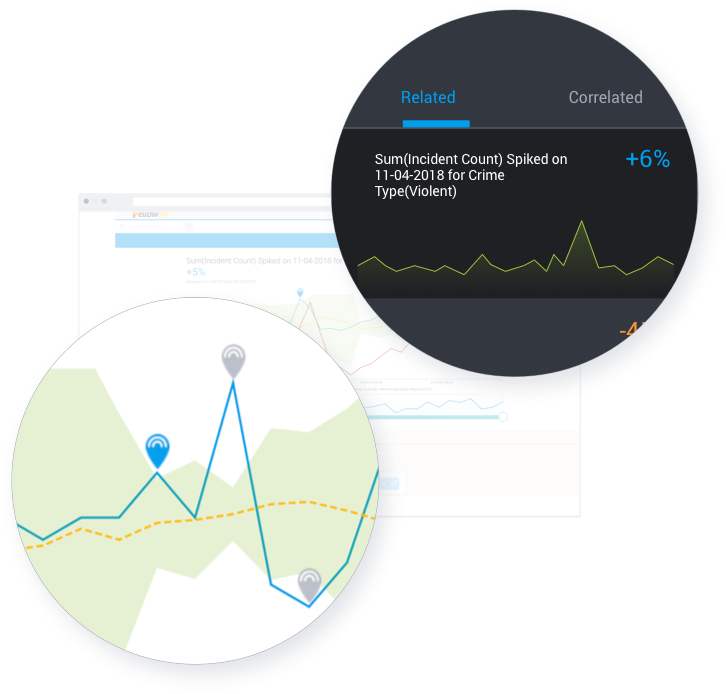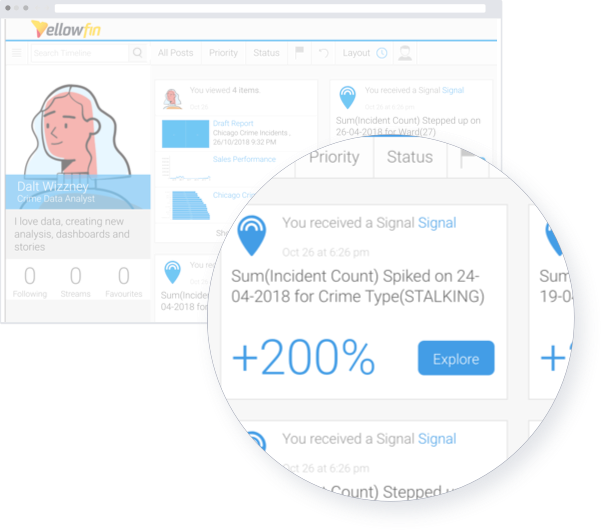 Make it personal
Yellowfin Signals is personalized according to user role and behavior. You'll only ever receive the most relevant and personalized signals for your data.
Download the Gartner Report
See why Yellowfin ranked among the Top 5 analytics platforms across all 15 Gartner Critical Capabilities for Analytics and Business Intelligence Platforms, 2018