BMC Smart Reporting Extended Support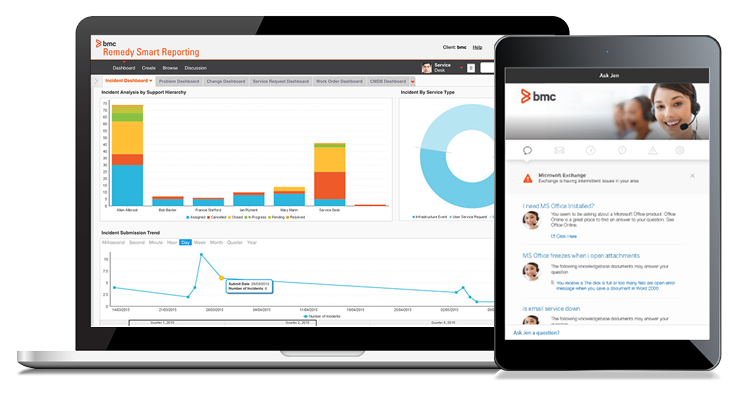 Yellowfin is the software behind BMC's Smart Reporting Module. Yellowfin is offering extended support to BMC customers that wish to continue to use Smart Reporting for their ITSM reporting needs.
What's included:
Continue to use a fully supported version of Yellowfin
No need to migrate to a new reporting platform
No need to rebuild reports and dashboards
Direct support from Yellowfin and or our BMC certified partners
Upgrade to the latest version of Yellowfin for:
Improved self-service reporting with guided Natural language Query
Improved Dashboards
Improved exports and broadcast functionality
Additional Data Sources
Connect to additional data sources to get the full picture of your ITSM environment
Continue to access BMC's ITSM data sources provided with Smart Reporting
Easy Transition
We will work with you to make this transition as simple and easy as possible. Find out more by contacting us and speaking to our team.
Speak with someone from the team.