App Integration
Integrate Yellowfin into your application with ease
Yellowfin makes it easy for you to seamlessly embed world-class BI and analytics into your application. With multiple integration choices and little effort, you can start delivering awesome reporting to your customers today.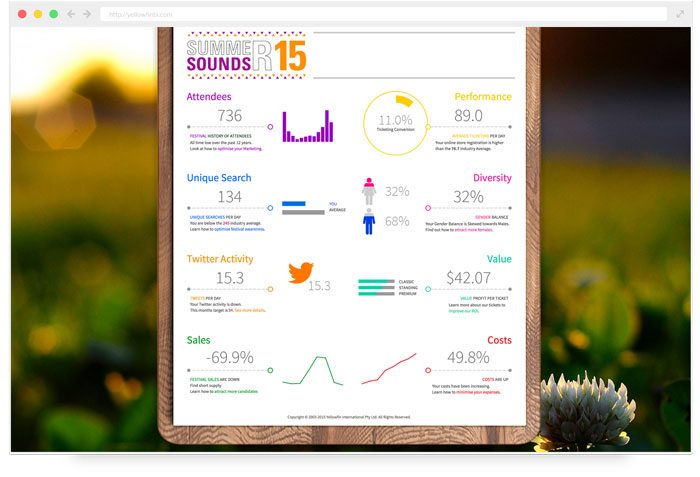 Your custom styling
Yellowfin can be completely rebranded and restyled. And in the case of multi-tenant environments, each client can be styled separately. Through the use of configuration options, cascading style sheets and image replacement, Yellowfin can be styled and re-branded to have the same look and feel as your existing application. Additionally, navigation bars can be hidden to allow operation within your application's frameset.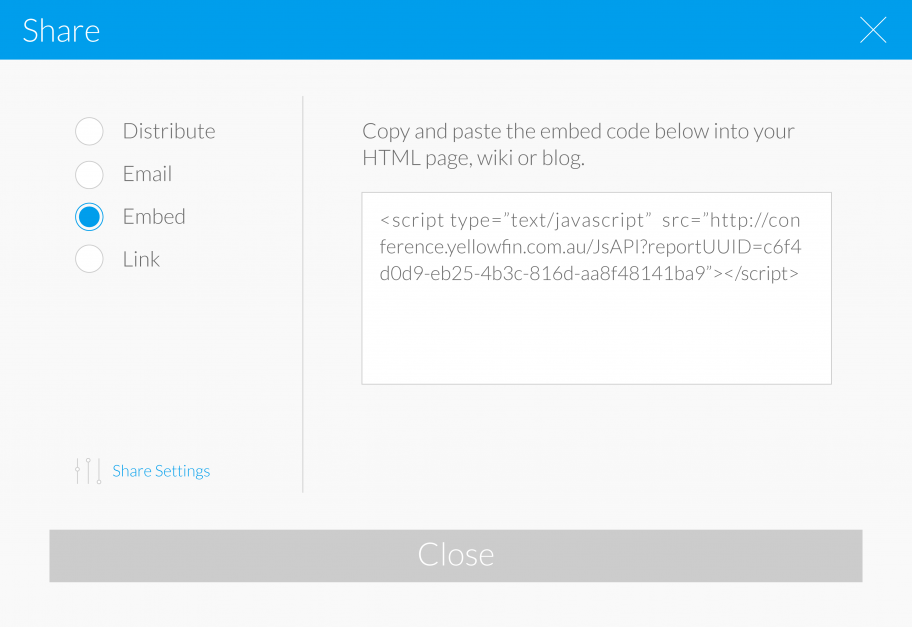 Javascript API
Our Javascript API lets you embed fully interactive, live reports and dashboards into external websites. All you need to do is add a small snippet of YouTube-like code to a static or dynamic HTML page. The Javascript API can also be used in conjunction with Web services to embed Yellowfin content into third-party Web applications.
Security integration
Integration with any external authentication and role-based authorization mechanism – such as LDAP, Active Directory or custom security APIs – can be achieved with little effort. Yellowfin has a plug-in mechanism that allows you to code your own custom solution for authentication and course-grained authorization without changing the Yellowfin application or affecting your Yellowfin support.
"Joining forces with Yellowfin allows us to provide the very best user experience for our clients by delivering best-of-breed POS and best-of-breed BI – with no compromises."
Sean O'Meara – Founder and Managing Director, ImPOS
Web service integration
Integrating Yellowfin into third-party applications is easy with Web services. Offered as SOAP services, Yellowfin Web services enable integration with any programming language that supports the generation of functional stubs of WSDL. With our Web services, you can control and manipulate groups and users or run reports remotely. Want to see our Web services in action for yourself? Try our iPhone or iPad apps today. Yellowfin has been integrated into applications using multiple technologies.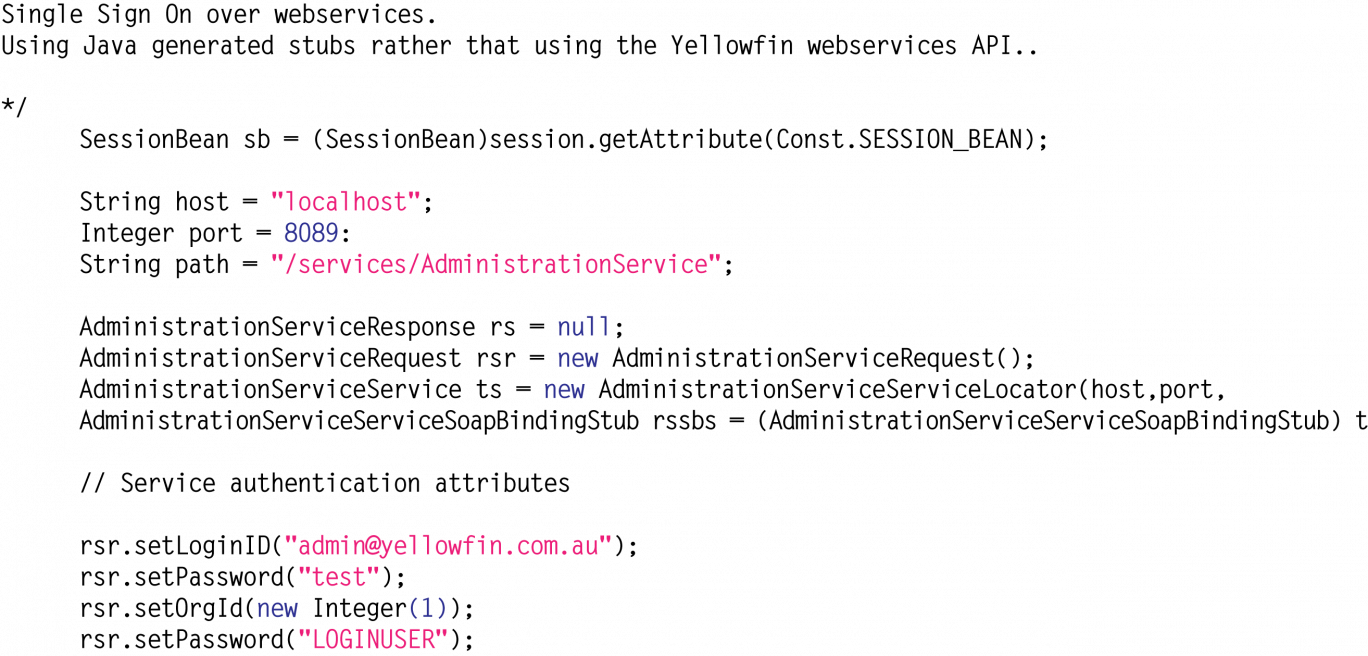 Download the Gartner Report
See why Yellowfin ranked among the Top 5 analytics platforms across all 15 Gartner Critical Capabilities for Analytics and Business Intelligence Platforms, 2018