Yellowfin Pricing
Yellowfin pricing is simple, predictable and scalable.
Yellowfin Pricing for Software Vendors
*Best for Developers
Aligned Utility Model: Price Per Unit
Simple model based on your analytics usage.
Pricing aligned to how you sell - we fit our pricing model to your pricing model. e.g. by site, by app, bus, by device, etc
.

Simple Model to support add-on analytics
Pricing based on value of revenue from add-on analytics modul

Simple model based on server deployment
Fixed price based on server core (e.g., 4 core deployment). Price scales only as deployment needs scale.

Yellowfin Embedded Analytics Pricing
Yellowfin's flexible pricing model is ideal for OEMs/lSVs looking to white-label analytics into their product. We have a flexible pricing model designed to align with your unique go-to-market model ensuring predictability and scalability without any hidden costs or surprises.
Note:
By registering, you confirm that you agree to the processing of your personal data by Yellowfin as described in the
Privacy Statement
. Yellowfin is part of the Idera group and may share your information with its parent company Idera, Inc., and its affiliates. For further details on how your data is used, stored, and shared, please review our
Privacy Statement
.
Extending, hosting and database selection
Analytics Plus

Everything you get in Yellowfin Analytics PLUS Automated Business Monitoring with Yellowfin Signals. Available on a named user, server and custom pricing basis.

Self Managed or Fully
Managed Service

Self manage your own deployment on-premise or in the cloud, or take advantage of a fully managed service and have Yellowfin securely hosted for you — the choice is yours.

Analytical Database

Take advantage of the unrivalled power of a high-performance in-memory analytics database on-premise, in the cloud or both. No platform, vendor or architecture lock-in.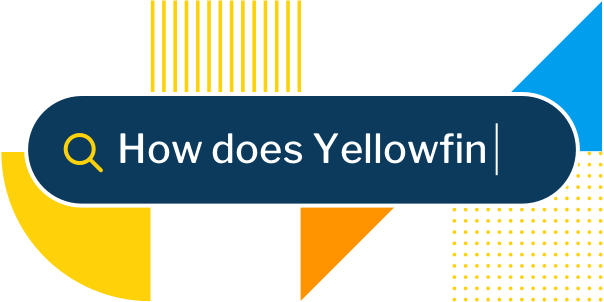 Discover Yellowfin's Core Capabilities in the Evaluation Guide
Yellowfin is used for both enterprise analytics and embedded analytics use cases and for building bespoke analytical applications. Use this guide to ensure Yellowfin is the right technical fit for your requirements.