DISCOVER VALUABLE INSIGHTS
FAST
Try Yellowfin with your own data today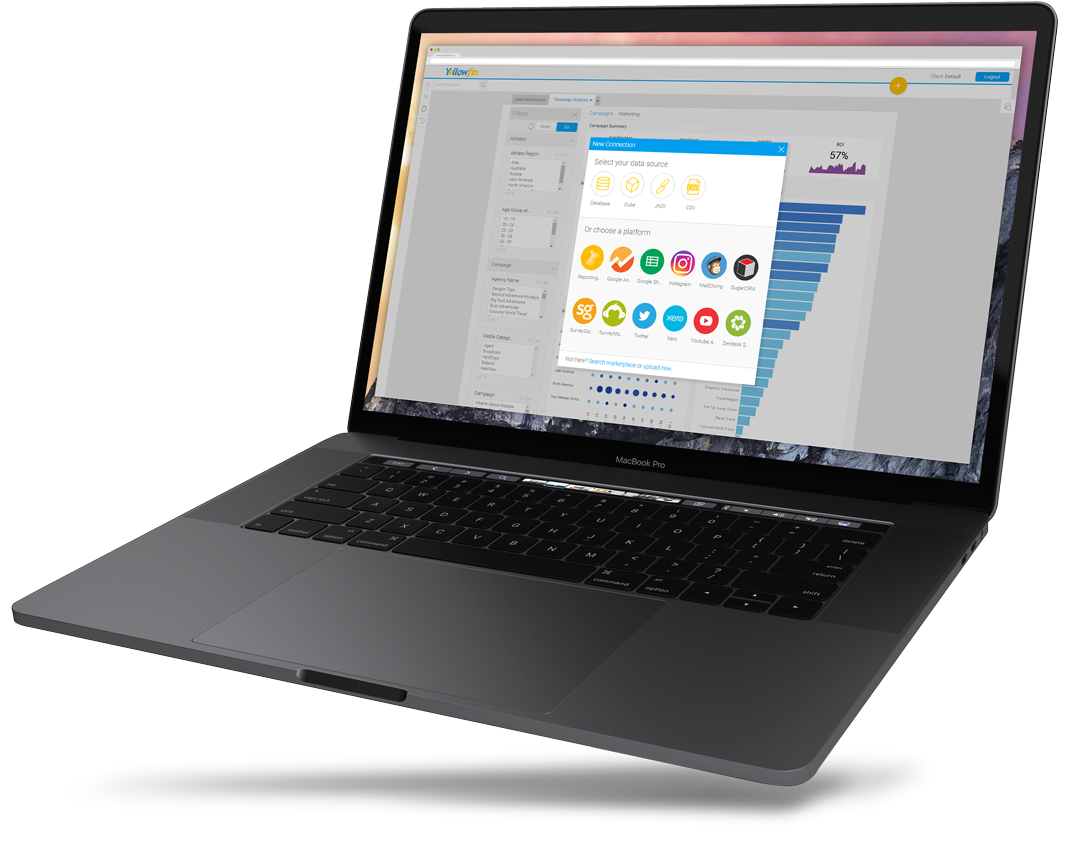 3 x higher adoption rates
The average proportion of employees using Yellowfin within an organization was found to be 39%, compared to 13% in the BARC Survey, leading to greater ROI.
What does this mean?
High Yellowfin adoption rates enable informed decision-making, clear ROI, and connectivity, collaboration and alignment between analysts and the rest of the business.
How is Yellowfin different?
We believe that forcing a business user into self-service is not the answer. Flight attendants don't fly the plane, so let your business users focus on their core work.
Discover how to keep everyone happy.
Including your CFO.

Try Yellowfin for free, using your own data, and see how easy it is to create and deliver the analytics and reporting your users need.
Note:
By registering, you confirm that you agree to the processing of your personal data by Yellowfin as described in the
Privacy Statement
. Yellowfin is part of the Idera group and may share your information with its parent company Idera, Inc., and its affiliates. For further details on how your data is used, stored, and shared, please review our
Privacy Statement
.
Why does Yellowfin have the highest level of user adoption out of all BI platforms?
---
Yellowfin is a highly intuitive, 100% web-based reporting and analytics solution that's a clear leader in mobile, collaborative and embedded BI as well as location intelligence and data visualizations. A global business intelligence and analytics software vendor, we are passionate about making BI easy for your business.