Nucleus Research suggests significant ROI with Yellowfin automated analytics
If you want significant return on your analytics investment, you need to look at automated analytics.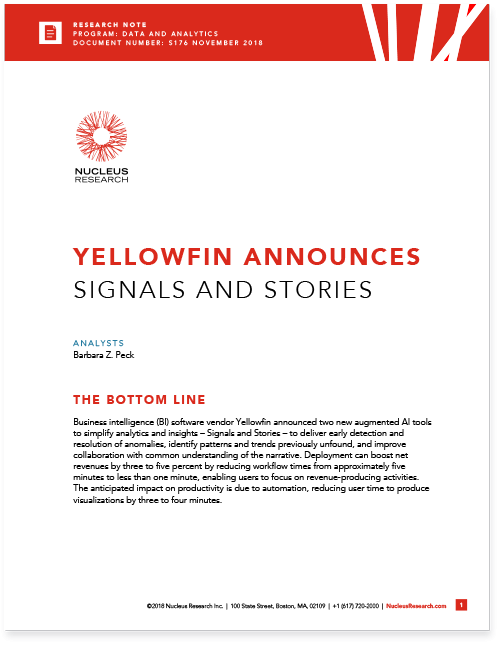 Nucleus Research undertook research into the potential ROI from implementing the Yellowfin suite that includes Yellowfin Signals and Yellowfin Stories.
Their findings state that businesses that deploy:
Yellowfin Stories could increase productivity by 50-60%

Yellowfin Signals could increase net revenue by 3-5%
Download the research report to find out exactly how the new Yellowfin suite could increase your revenue.