Yellowfin +Snowflake Fast, Scalable Analytics
Analytics and data warehousing to put you on cloud nine
A powerful analytics suite needs a powerful database.
Yellowfin analytics has been built for the cloud and, as a Snowflake certified technology partner, Yellowfin lets you scale your analytics needs as fast as a Snowflake cloud data warehouse. You can now focus on uncovering insights rather than worrying about scaling. Yellowfin also accesses your database live, in real-time, making full use of Snowflake's incredible speed. Yellowfin is the only enterprise analytics suite that combines industry-leading automated analysis, storytelling, and collaboration. That's why Yellowfin and Snowflake are a powerful enterprise analytics pairing.
Try Yellowfin on Your Data
"Yellowfin's data architecture relies on third-party / commercial databases to hold the data being analyzed, which provides the power of the underlying database and doesn't require moving the data to another data store."
David Menninger
SVP & Research Director
Ventana Research
Ahead in the cloud
Yellowfin is browser-based with a thin client and a multi-tenant architecture, which lets you deploy anywhere. This lets you make the most of the full speed and elasticity of the Snowflake data warehouse. Gone are the limitations and complexities of on-premises deployments.
How this integration helps you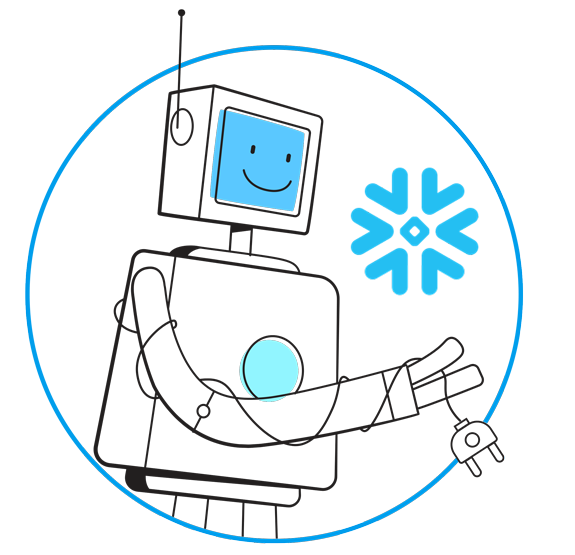 Fast, real-time analytics
Snowflake is fast, so don't jeopardize that speed by replicating your data into another proprietary database and slow your time-to-insight. Yellowfin accesses your data live, in real-time directly from Snowflake. Simply connect with the native driver for super fast insights.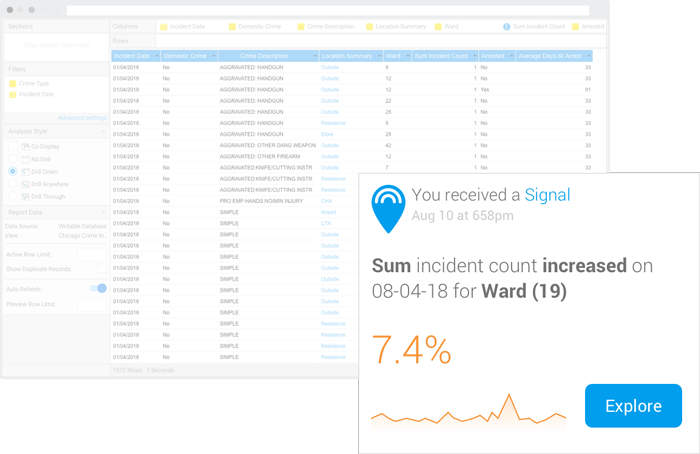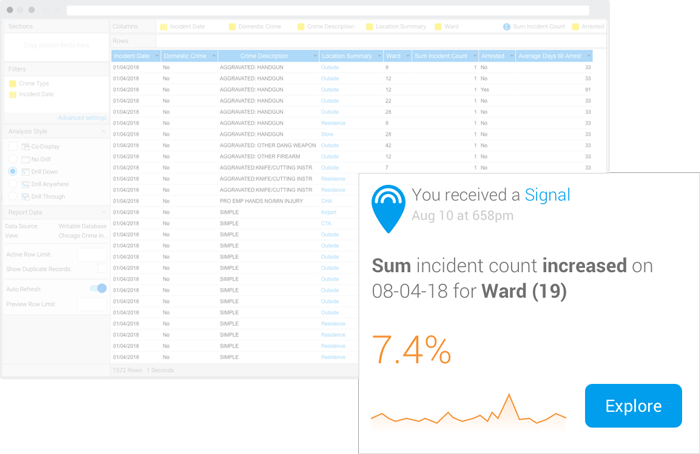 Take advantage of powerful, AI-driven automated analysis
With Yellowfin Signals, you know when, what and importantly, why something happened. It's your shortcut from data to insights so you can confidently jump straight to actionable conclusions.
Paired with the speed of Snowflake, Yellowfin Signals can analyze your data faster than ever to deliver insights in an instant.
Scale with a flexible architecture
When you combine Yellowfin and Snowflake, you can scale with ease. Yellowfin can be scaled horizontally or vertically to meet your needs and supports numerous data sources. Combined with Snowflake's elasticity born from its separation of compute and storage, Yellowfin can maximize your business' analytics potential in the cloud.
Try Yellowfin on Your Data
Try Yellowfin for free on your own data today to discover the power of analytics when you pair Yellowfin with Snowflake in the cloud.