Auto IT increases customer BI adoption by 40% using Yellowfin
Background
Auto IT is one of the largest B2B dealer management software system (DMS) companies in the Australasian region. Headquartered in Australia, the organization develops and provides innovative software solutions that help retail dealerships in the automotive, agriculture, and trucking industries grow their business, improve profitability and run more efficiently.
Founded in 2000, Auto IT has since grown and scaled its business to over 130 staff and 24,000 users in 1,500 dealer locations across nine markets. Its primary DMS solutions are EQUIP and PMDS, an enterprise resource planning (ERP) and management offering, and Dealer Spectrum, which is powered by Yellowfin as a white-label analytics solution seamlessly integrated on top.
In new deliveries, we show more about Dealer Spectrum (Yellowfin) than we do about our ERP solutions. It's the major driving force to get customers to choose Auto IT as a partner.

Rohan Duncan, General Manager – Auto IT
Challenge
Prior to adopting Yellowfin, Auto IT's clients did their reporting using Microsoft Excel spreadsheets with a largely manual workflow that proved inefficient, untrustworthy and not mobile friendly. It also could not communicate the information it wanted to get across, due to a lack of modern analytics features, such as visualization.
As an Independent Software Vendor (ISV) partner, Auto-IT required an analytics solution that could support its customers growing analytical requirements. These pain-points formed the drivers behind its decision to pursue a BI and analytics solution, according to Rohan Duncan, General Manager at Auto IT, and opened up a solution delivery consulting arm in the BI (Yellowfin) part of the business.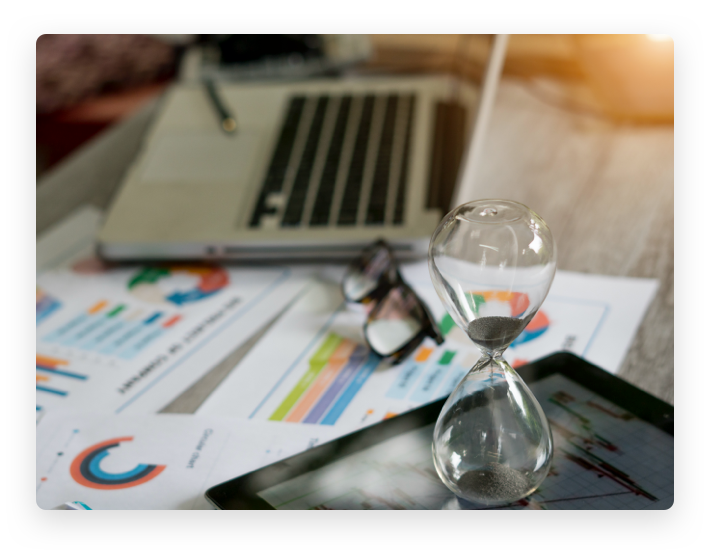 Solution
Auto IT spent approximately three months to investigate its options in the BI and analytics space, discovering Yellowfin while examining several enterprise market competitors including Microstrategy, Qlik and Tableau. Yellowfin was the only solution it chose to launch with two early adopters, and the company soon found it to be the best-fit for its specific business requirements. "Quite quickly, it became evident that the benefits were going to be profound," recalls Rohan. "We then fully committed to [Yellowfin] and its rollover from then onwards."
The company started using Yellowfin in 2012 and immediately leveraged its support for white label analytics, which allowed them to embed analytics into its core software and significantly customize Yellowfin's many features to look and feel like a seamless part of its brand. The end-result was the Dealer Spectrum product, which was launched as an additional module for business intelligence that strategically aligns with their core DMS systems.
Auto IT manages all administration for the customer through Dealer Spectrum, which has allowed them to monetize reporting requests and open up additional revenue streams. The product delivers insights to customers in what Rohan calls the 80/20 rule; "80% of our dashboards are the same, and 20% is unique and customized to them based on their contribution and what they like. It depends on where they are historically coming from – we've converted some customers over from Qlik, for example. Typically it's a lot of Excel versions and so forth, and also we try to display things that we need to take our customers on a drive with." One of those areas is risk and compliance, which is becoming a big topic in relation to chart displays across the automotive, agriculture, and trucking industries, rather than just finance.
Auto IT proactively collected feedback from its many users and spent time measuring Yellowfin's performance in terms of the speed of charting, reporting, visualization and mobility so it could help continuously improve how it offered BI to its customers. "The main [feedback] was just to have more on the screen without having to click through tabs or drill-down and so-forth," said Rohan. "There's a variety of information [users] can make a conclusion from, rather than trying to force a decision; these were the main KPIs we try to deliver when we get a layout right."
"In the last three years, the exposure of younger people coming into the industries that we participate in, people have more knowledge of [business intelligence tools]; what they don't have is knowledge in data structures and the displays of information to construct those things. As you dig deeper, it's better to not spend time creating charts but consuming charts and making decisions from them. Our business model is whether they really want to spend time creating charts – if not, they are better off investing with us to give them compelling information, which they then execute their decisions."
Results and Future
Auto IT now positions Dealer Spectrum as a value add-on to its main dealer management solution, with almost half of its customers adopting their BI product today. "Approximately 40% of Auto IT's clientbase," Rohan clarifies. "In new deliveries, we show more about Dealer Spectrum (Yellowfin) than we do about our ERP solutions. It's the major driving force to get customers to choose Auto IT as a partner. As senior managers, [the client] is making the decision to come across; they don't need to know how to raise a repair order or sell a part. They're all about output, and what the gain and ROI they'll get out of it is. Dashboards display that information and that's why [Dealer Spectrum] is the forefront of our sales pitch."
Auto IT has found its Dealer Spectrum customers have gained significant benefit from several of Yellowfin's in-built capabilities, including broadcasting, which allows its clients to set background tasks that run on a schedule and send content in a certain file or display, and mobile capability which has quickly and easily enabled its customers to consume dashboards on mobile devices.
New Auto IT customers who adopt Dealer Spectrum are provided a video guide that acts as a starting point on how to use the solution and understand core functionality such as dashboard tabs, drilling, broadcasting, sharing and exports, which Rohan says is a prime example of how beneficial Yellowfin has been for the company. "I have a three minute navigation video I've done, and that alone really defines how easy it is to use [Yellowfin]."
The biggest gain from its partnership with Yellowfin has ultimately been, according to Rohan, the rich visualization and reporting capabilities they have been able to leverage in Dealer Spectrum. "It's the visual dynamic reporting and reporting in formats that customers want to see that replace whiteboards, Excel, and also make people accountable. One of the things said in the industries we service is 'we're going well' – we try to get them to get the information into their ERP solution and our dashboards will display how well you're really going. A single-source of truth – an overused phrase – but really a foundational statement of ours."
caption
See for yourself
Let us show you the best analytics product on the market with the only analytics platform that combines action based dashboards, automated business monitoring and data storytelling capability.
Get a Demo