MIP amplifies application value with Yellowfin embedded BI
Background
MIP is a software development house that provides leading software solutions to the financial services industry, covering several clients in the Insurance, Individual Life & Risk, Group Life and Risk, Lending, Funds Benefits & Annuities, and Healthcare Risk and Funding sectors. These systems have a wide capability through different mediums of user engagement, and its solutions and services accommodate several specialized needs within these Financial Service verticles.
"Other applications considered required a huge financial outlay and bespoke knowledge to operate. We were able to adopt Yellowfin and become productive within a short period of time."

Demetrius Ganesh, Executive Head of Big Data, MIP
Challenge
Legacy analytics with limited functionality for users
Prior to using Yellowfin, MIP focused first on application development, with reporting and analytics coming second in priority. This led to the organization's reporting capabilities becoming underutilized and not detailed enough for its users to leverage in their daily decision-making.
MIP faced two core challenges as a result of the situation:
1. Data it made available was typically older than a day, and primarily delivered as a data dump to Excel spreadsheets.
2. As the company used an open-source toolset that functioned as a separate system, this also resulted in a non-ideal user experience which lacked a visual element for data presentation, which is important when creating consumable dashboards and reports.
To address both these issues, MIP recognized the need for a business intelligence (BI) solution that could provide four core benefits.
Near real-time data feed onto a secondary reporting platform and the ability to embed real-time reports and analytics into their software applications.
Data insights that could be both visually attractive and intuitive to enhance its app.
A solution with strong data security that could provide users greater access to data and querying capability, while still protecting said data at its source.
A solution that could also ensure data processing did not impact the operational performance of its primary applications – all the while ensuring a good user experience that ultimately added value to the company's applications.
MIP considered many applications based on these organizational needs and spent three months to assess and review different tools and applications. The organization was exposed to Yellowfin during this time via AIGS Insights, a Yellowfin partner who distributes Yellowfin locally in South Africa.
Solution
From limited capability to fully operational and integrated analytics experiences

MIP decided to choose Yellowfin as its business intelligence and analytics solution partner based on its ease of embedding analytics, the cost of the ownership and deployment, its ease-of-use, flexibility in terms of data sources and styling, and the support for the software available locally.
"Other applications considered required a huge financial outlay and bespoke knowledge to operate," said Demetrius Ganesh, Executive Head of Big Data at MIP. "We were able to adopt Yellowfin and become productive within a short period of time."
The software development company started its implementation of Yellowfin into its web applications, used to administer their clients, by focusing on operational reports across the many different financial verticals they service. MIP managed to produce insights in the healthcare industry that showed contributions vs benefits, claim statistics and trends, and also produced similar types of views across other vertical applications. By embedding Yellowfin into their administration systems so that it looks and feels like a part of their native application, their customers were soon provided with sophisticated data visualization, insights, and operational reporting tools based on the admin systems data that their users needed.
"Yellowfin aided us in our objective by facilitating faster production of dashboards and reports on our data that was visually very understandable and appealing," said Ganesh, who was a developer at the time of implementation, helping assess the Yellowfin tool for MIP's various needs, and leading the project in embedding the BI solution into MIP software.
"We needed to keep the lights on, and by contextually embedding the new reporting solution and early analytical reports, we were able to show value to our customers. This was also the quickest way to make sure that all call center staff had access to the information, at their fingertips, that they needed to run their businesses."
Having initially focused on the operational reports, the MIP team then engaged with business owners and key account managers within the verticals to obtain criteria for more analytical reports and to expand the solution to address mobile BI requirements. This was because even with newly embedded reporting visualizations via Yellowfin, MIP recognized that senior management needed a way to access information about their business performance at their finger-tips, without having to log into operational admin systems.
MIP has an internal team experienced with building mobile apps that interface into their admin systems. Using Yellowfin, MIP found that any report or dashboard created with Yellowfin could be embedded into the mobile app with ease, only requiring the credentials and a URL to the relevant Yellowfin reports and dashboards, which the mobile team could simply embed into the mobile app.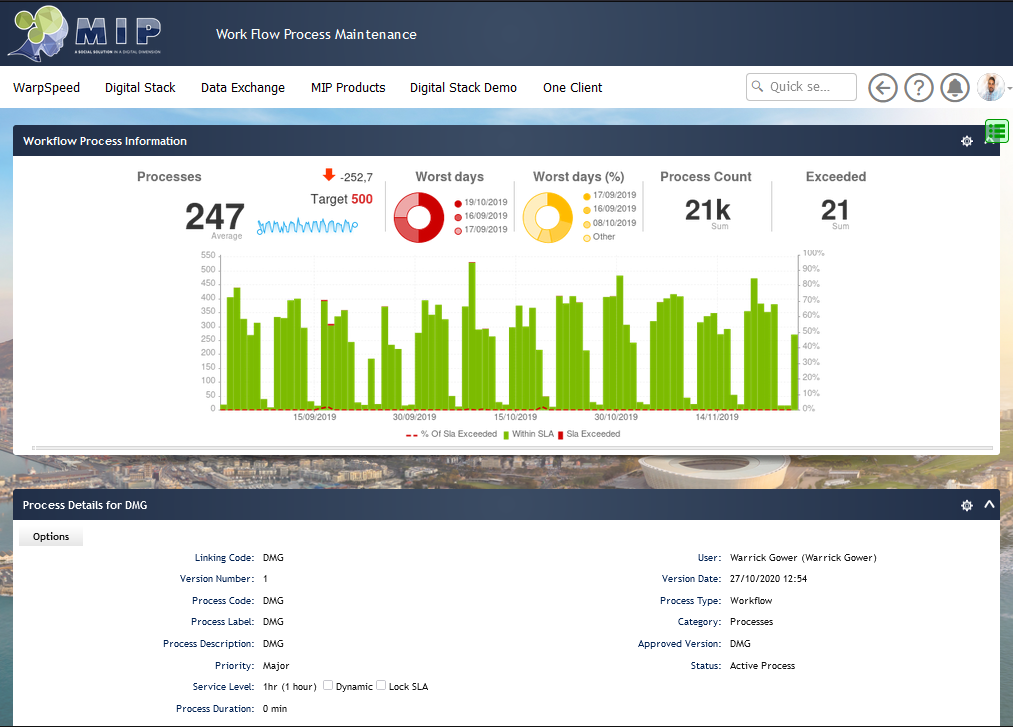 Results
Highly accessible analytics and contextual insights for everyone

MIP successfully implemented Yellowfin into its applications in 2020 and has recorded a number of benefits that addressed its previous challenges.
Operational reporting with Yellowfin in place has worked well to bring near real-time data to the users that need it most, packaged within an easy-to-use interface with attractive data visualization capabilities for dashboards and reports. This has helped change the company's clients and their mindsets in the way that they see data is a challenge, improving data literacy.
The MIP mobile app with Yellowfin embedded analytics now provides managers with real-time information on performance instantly available on their on-the-go devices, and the ease-of-embedding means MIP's mobile app team can embed any report or dashboard easily. "This means that whether they are on a golf course, or out at an event, all the important information about their businesses is available on their mobile devices immediately," said Ganesh.
MIP's new focus towards analytical insights and making sure that top level management have the data at their fingertips has overall provided its clients with more awareness around the need for supplemental data to enhance the insights of their system data, as well as on more platforms such as mobile. All of this has been delivered with no impact on operational performance, and with the backbone of strong data security and governance systems to maintain data privacy.
As a result, the number of clients MIP has been able to onboard into its new big data solution has grown to 19 clients, 11 of whom use Yellowfin. The company's analytics team has grown to 18 people, delivering data insights to their customers who run financial services businesses.
"Personally – the greatest gain for me has been to open and shift my mind from the world of reporting to that of analytics, and to focus on what information my customers need to make business decisions," said Ganesh. "It can be challenging across so many verticals, but it is great exposure."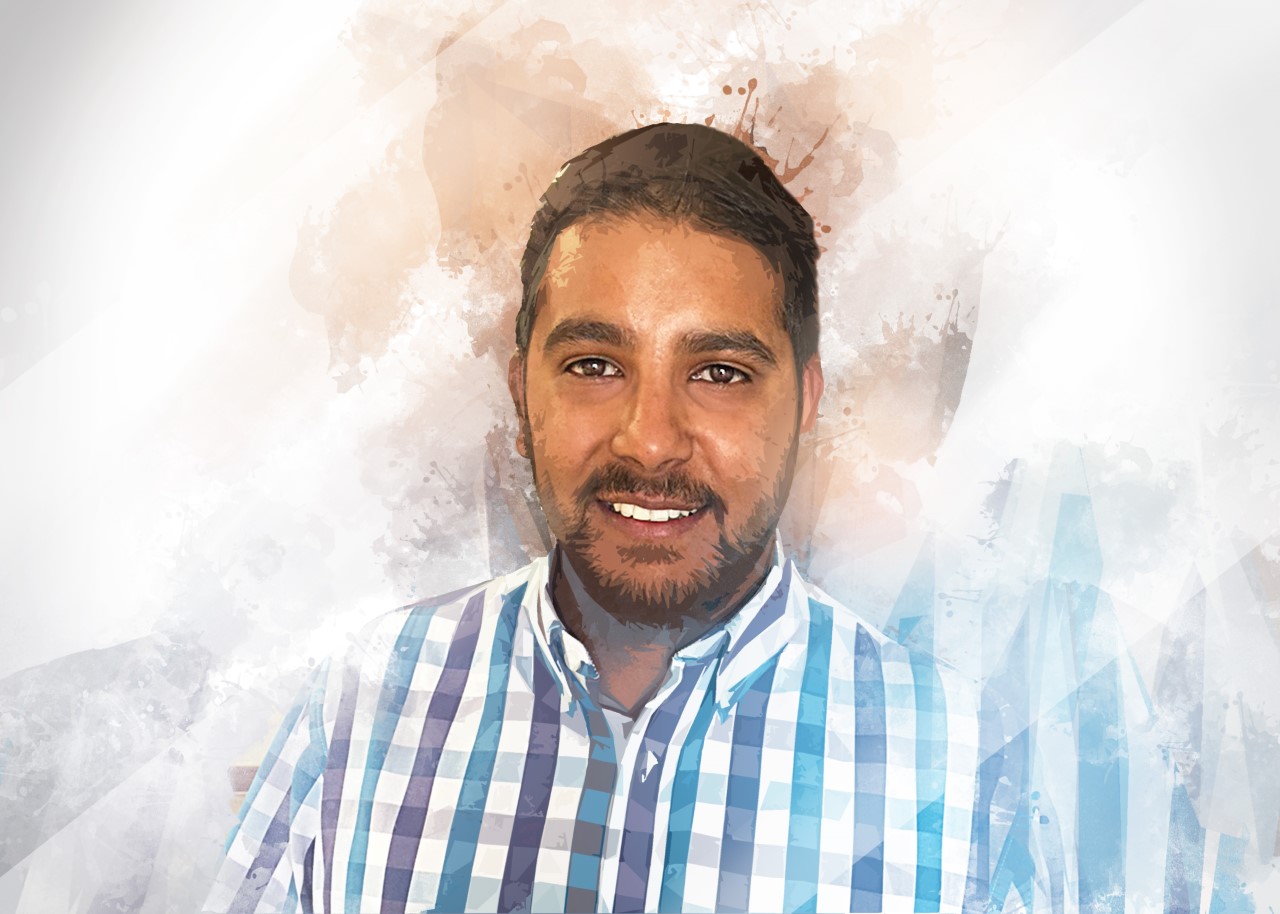 Future
MIP's next steps are to empower the users of its software applications and big data stack to be more self-sufficient, by embracing some of the more advanced features from Yellowfin such as Guided NLQ, Assisted Insights, Signals and its general forecasting capabilities.
The company is also further investigating making the data insights more accessible to our clients through mobile applications and increased usage of self-service BI modules (such as Guided NLQ), and plans to further embed more of these features into its core applications.
See for yourself
Let us show you the best analytics product on the market with the only analytics platform that combines action based dashboards, automated business monitoring and data storytelling capability.
Get a Demo