How REVISE eliminated operational issues and reduced costs with embedded analytics
Background
Since 2014, REVISE has provided services to strengthen after-sales service for used car businesses. In recent years, the company has expanded its business to provide total support services for used car businesses to maximize their Lifetime Value (LTV), which represents the total revenue a customer will generate for a business throughout the relationship, including purchasing vehicles and sales promotion. The company developed a new system called "Mobicon" which links all aspects of the used car business, from purchasing to after-sales service. Mobicon's dashboard displays various indicators that used car dealers can use to improve LTV, and Yellowfin was selected as the business intelligence (BI) tool for these indicators.
Using Yellowfin provides more visibility of our business and client's status, and also helps to streamline our operations and reduce cost.

Kazunori Yamanaka, Development Solutions – REVISE
Challenge
Lack of data integration, non-streamlined operations and missed customer relationship management opportunities
The basic business model of the used car industry has been to sell cars only. In order to keep up with customer needs, REVISE has been providing Customer Relationship Management (CRM) solutions to their clients on behalf of dealers to enhance after-sales services, including vehicle inspections, regular inspections and warranties, so that customers who purchase used cars can continue to drive safely.
For example, customers join their auto repair warranty service when they purchase a car, and they will receive notifications at the time of maintenance and vehicle inspection. This will create a connection with the clients, rather than just selling a car. In addition, when clients request to cancel their warranty service, the dealership can offer to switch to a new car, and acquire loyal clients.
However, many of the existing systems in REVISE's car sales business have separate systems for sales, inventory and more. "The problem was that data was not being integrated and operations were not streamlined," Mr. Kazunori Yamanaka, who has been involved in development solutions, said. "Because customer information was not integrated, even if a customer purchased a car at a dealership previously, it was registered as a different customer, and CRM could not be done."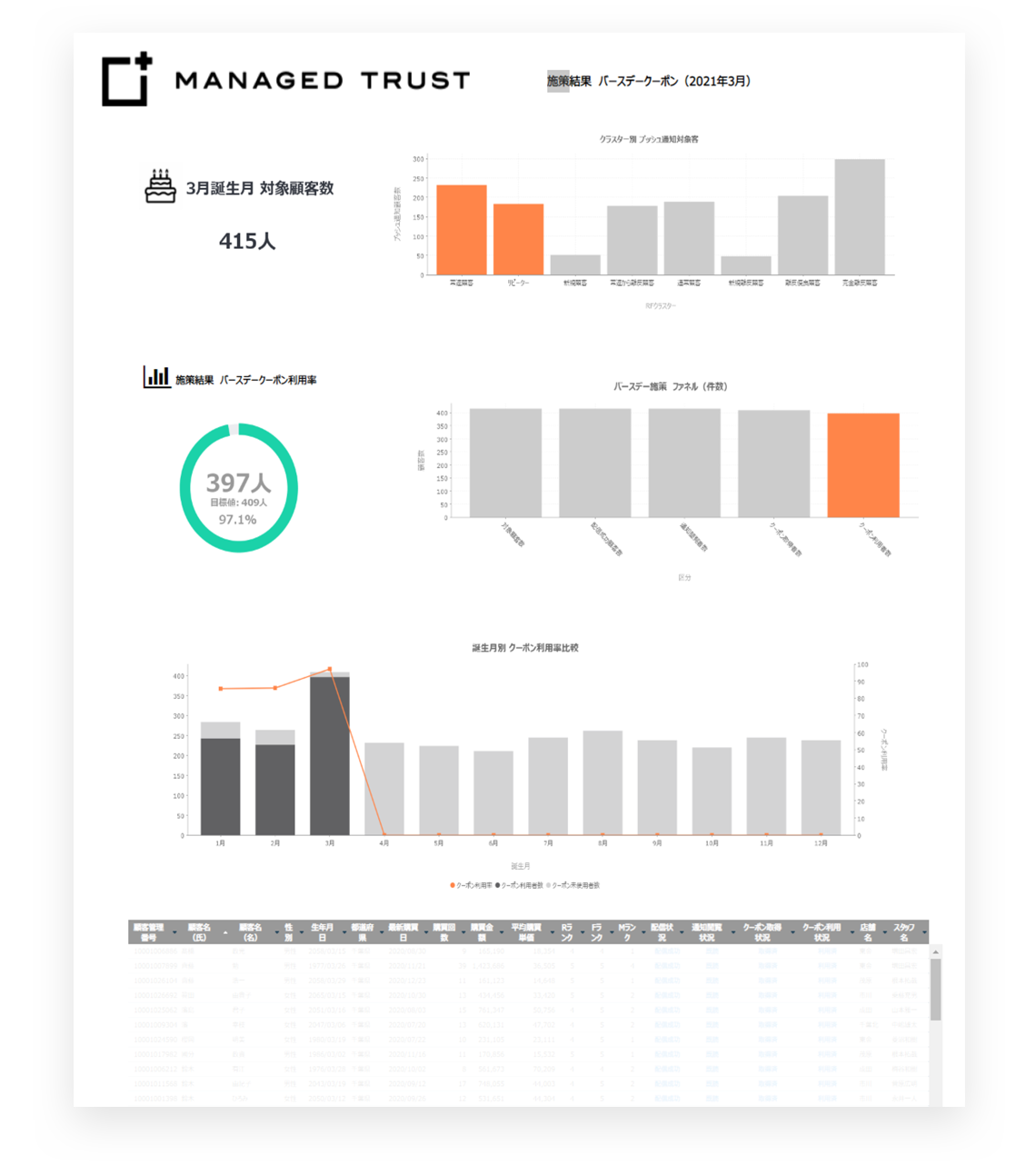 Solution
From disparate data to more detailed customer and KPI analysis reports
REVISE developed a new system called "Mobicon" in order to solve its operational issues. Mobicon aims to optimize Lifetime Value by providing total support for the business processes of used car dealers, and covers all functions required for the car sales business, used and new. It seamlessly links operations from purchasing to after-sales service through its workflow. Mobicon's dashboard provides a visualization of useful information for used car dealers, such as current inventory information, client information, sales trends, number of event visitors, and coupon usage rates. 
REVISE has been using Yellowfin since 2016 to deliver metrics directly to used car dealers to drive its CRM, and the company selected Yellowfin to be embedded in Mobicon as an essential BI tool for its CRM promotion and LTV maximization. "We have been working with Yellowfin for a long time and we trust Yellowfin as a partner. It is also highly compatible with the web service we provide, the graphical user interface (GUI) is easy to understand, looks good, and the support system is excellent. We chose Yellowfin as our partner from the beginning," Yamanaka said.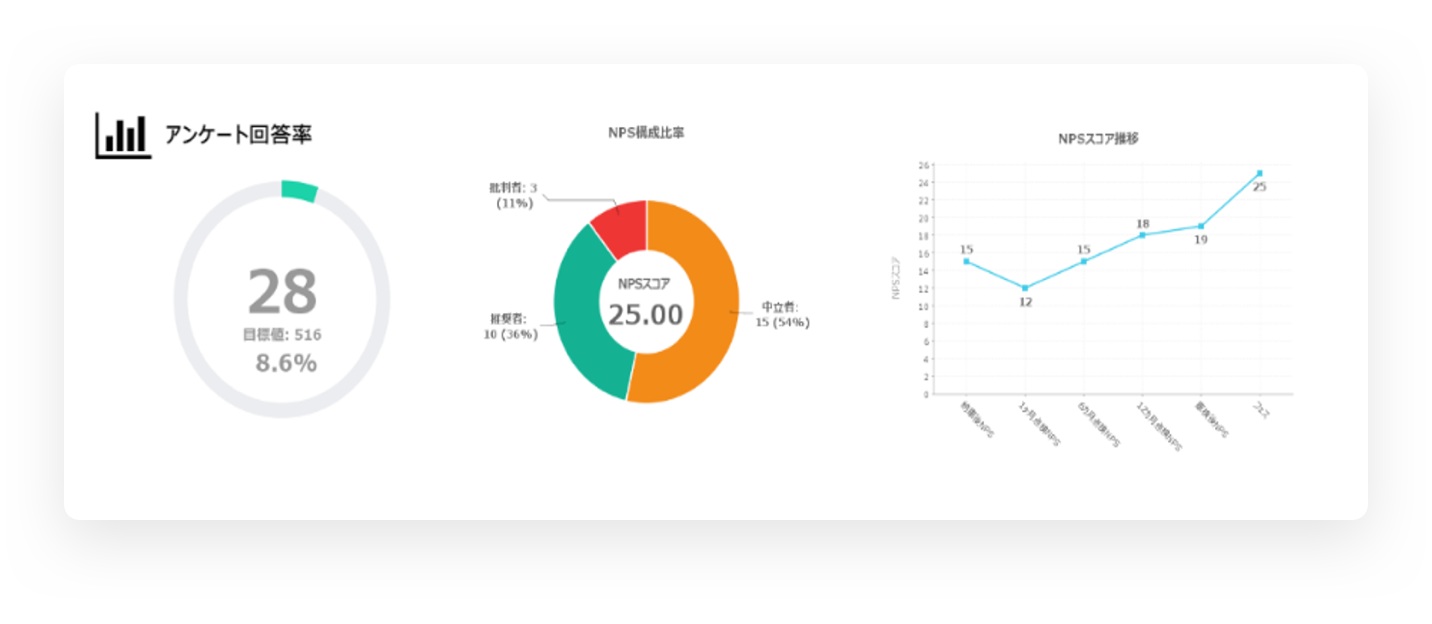 Mobicon dashboards provide visualization of information of current inventory information, customer information, sales trends, number of event visitors, and coupon usage rates. When more detailed analysis is needed, the Yellowfin BI tool is launched by clicking on the report, and more detailed customer and KPI analysis reports are then shown to the user.
Results
More visibility of the business and client's status, and streamlined operations and costs
"Using Yellowfin provides more visibility of our business and client's status, and also helps to streamline our operations and reduce cost," said Yamanaka. 
Previously, the cost of promotion for REVISE was high because the promotion was conducted without focusing on the target. 
With Mobicon in place, they can now focus promotions on users who are likely to become loyal customers. As a result, they have been able to reduce their after-sales promotion costs by 30-40%.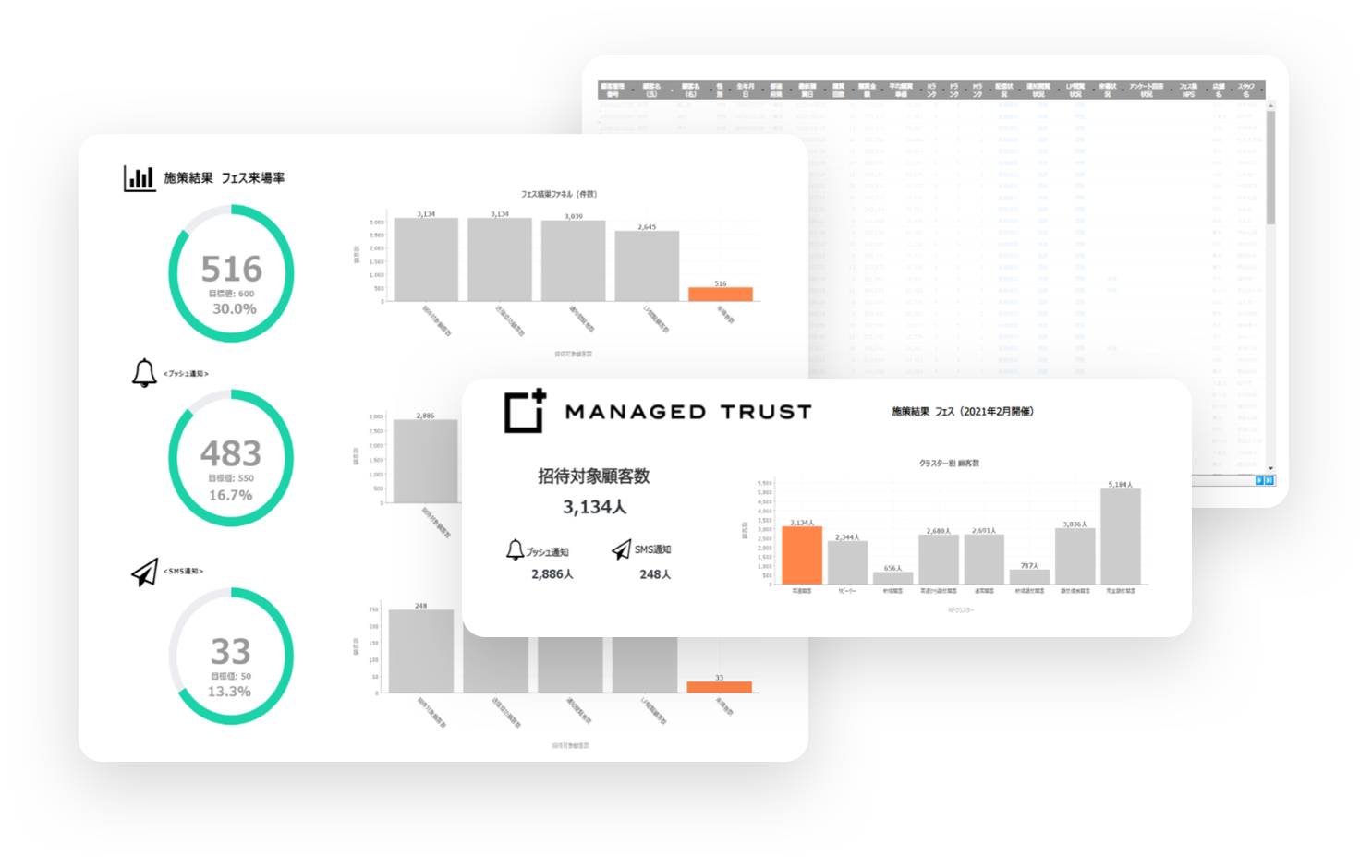 Future
Mr Yamanaka is considering using Yellowfin Signals and its AI functions to provide an automated business monitoring (ABM) system to analyze its customer activity in real time for customer relationship management.
Mobicon is a system targeted at used car dealers. However, REVISE would like to collaborate with service stations and insurance companies to improve customer satisfaction, and make Mobicon an essential infrastructure solution in the automotive industry, and which can help the user car sales industry accelerate its digital transformation in the near future.
See for yourself
Let us show you the best analytics product on the market with the only analytics platform that combines action based dashboards, automated business monitoring and data storytelling capability.
Get a Demo