Deliver AI-Driven Instant Insights with Automated Dashboards
Get actionable insights with automated business monitoring, machine learning and guided natural language query (NLQ) that helps you ask better questions and get more informed answers from your dashboards.
Augment your reporting and decision-making with automated dashboards that track, notify and guide your users toward insights
Ask a question and automatically analyze data for an answer
Get alerts through AI monitoring - never miss critical changes again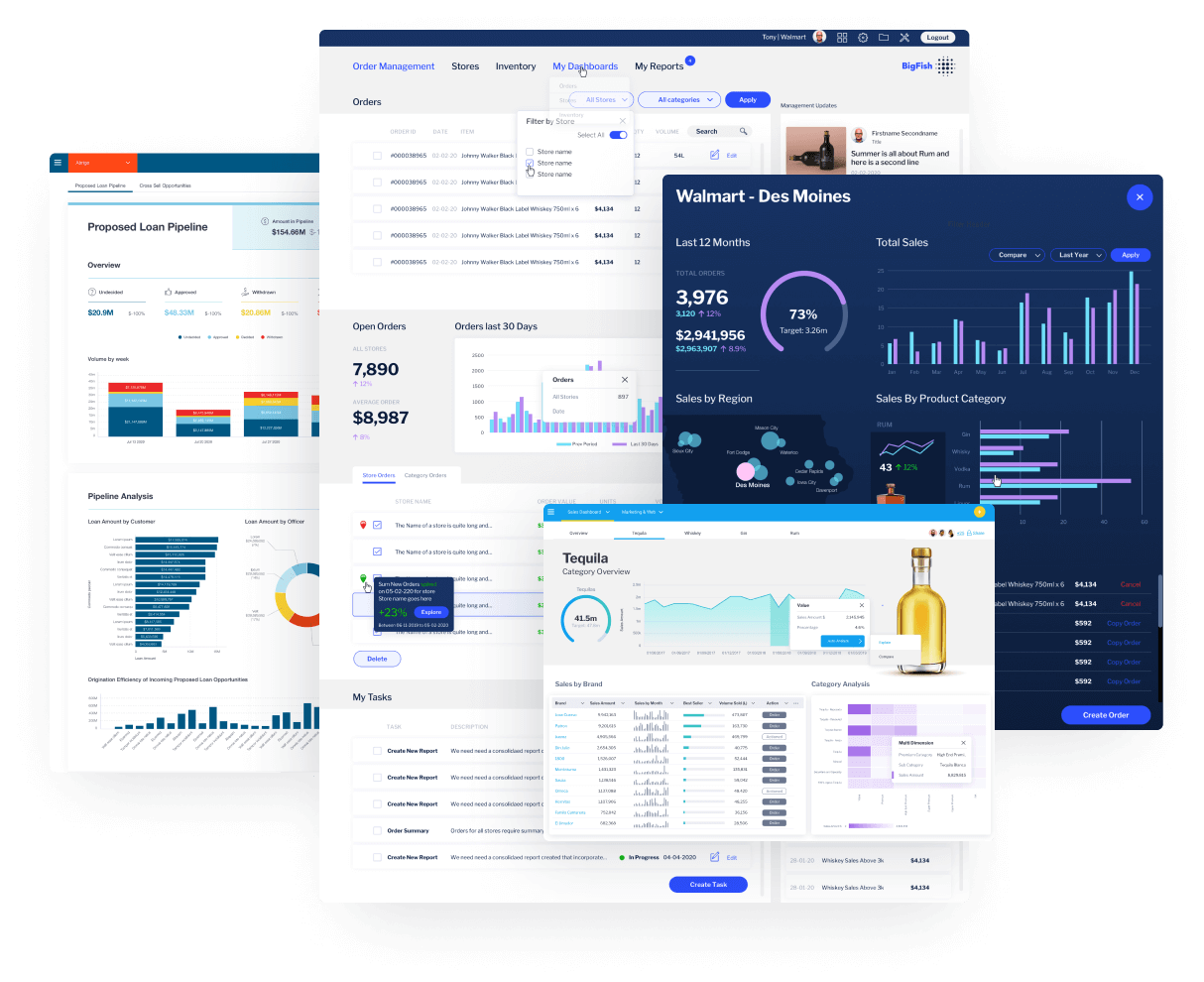 Note:
By registering, you confirm that you agree to the processing of your personal data by Yellowfin as described in the
Privacy Statement
. Yellowfin is part of the Idera group and may share your information with its parent company Idera, Inc., and its affiliates. For further details on how your data is used, stored, and shared, please review our
Privacy Statement
.
Watch what you can do with Yellowfin Dashboards
Get a Demo and see for yourself
Request a demo and see how Yellowfin solves data complexity with automation, storytelling, and beautiful action-based dashboards.
Free Trial
Explore Yellowfin now on our sample dataset or try for free on your own dataset for 30 days.