Yellowfin Stories
Tell compelling stories with data
Provide better context of your numbers through stories — create data stories that help everyone to understand gain insights from your data. Generating common, consistent understanding across your entire organization.
Watch the
Yellowfin Stories walkthrough
A better way to share insights
Some people are data people, others prefer words. Yellowfin stories lets you combine the best of both worlds. All your users will love stories - not just for the words or for the data but for the insights.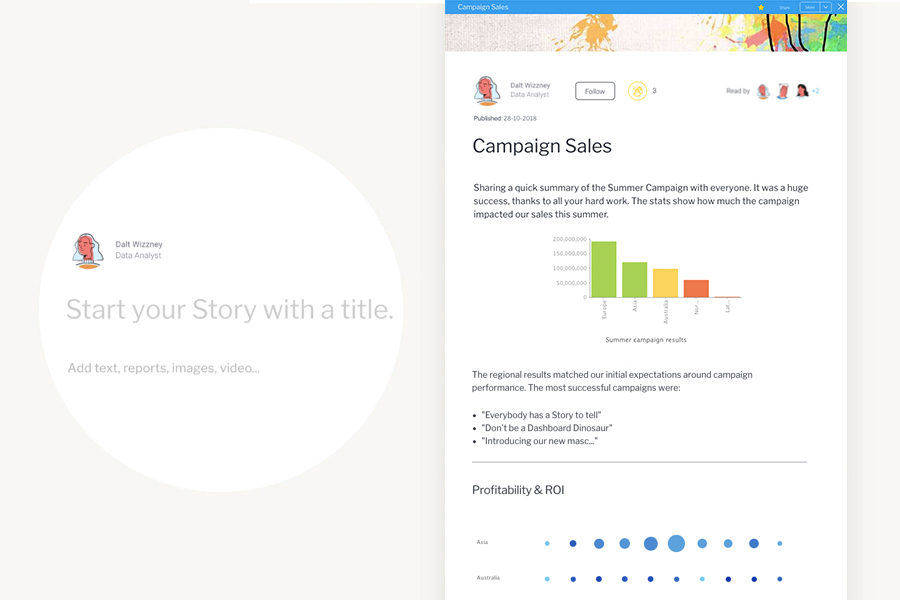 Increase trust in your data
People don't often trust data but they trust people. Yellowfin Stories puts people first. Collaborate with others to tell the full story and to build trust in what your data says.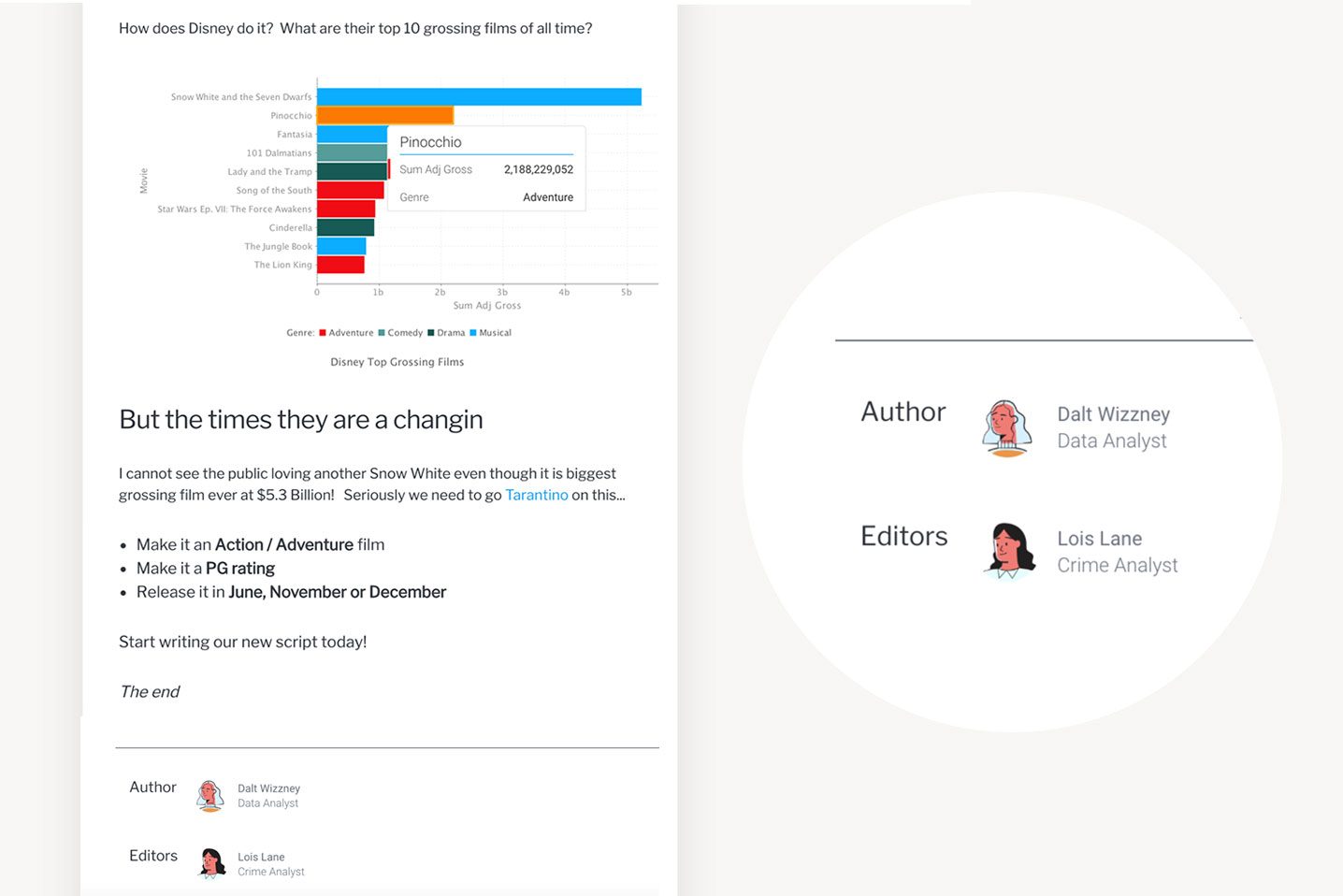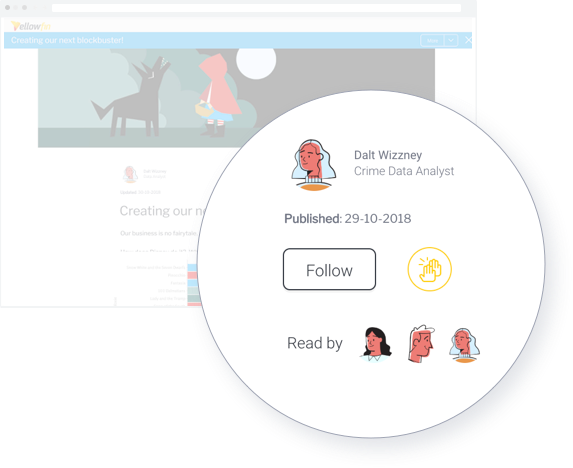 Develop a data-driven culture
Increase use of analytical content by keeping it relatable. Yellowfin Stories doesn't just support narrative contributions. It tracks who is reading and how well content resonates. Learn what works and improve engagement.
So easy even your boss can use it
It doesn't matter if you're a data analyst or a business leader. Stories makes it very easy to create, design, and publish a story with your peers.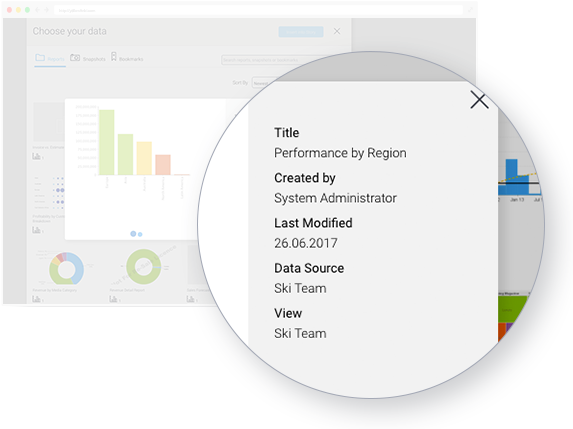 Believe your own eyes
As part of the corporate record, your stories need protection. When created and published within the Yellowfin suite, you get all the benefits of Yellowfin governance, data access, user security, and data lineage.
Download the Gartner Report
See why Yellowfin ranked among the Top 5 analytics platforms across all 15 Gartner Critical Capabilities for Analytics and Business Intelligence Platforms, 2018