Yellowfin's Xmas User Group – You're Invited!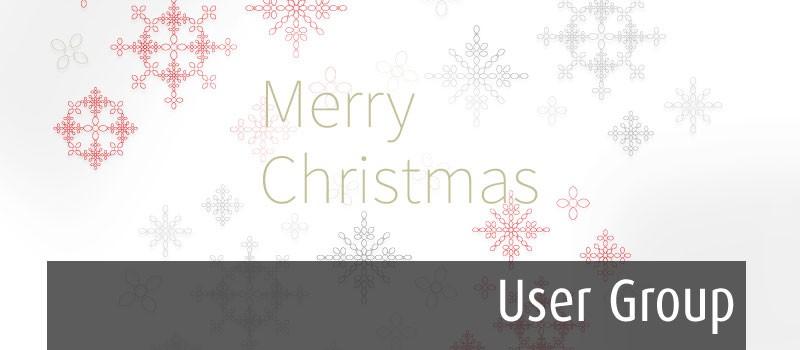 Attend Yellowfin's Christmas User Group, the last for 2013, to mingle with your Yellowfin community. Share your knowledge, skills and Christmas cheer with other like-minded Yellowfin enthusiasts in a relaxed atmosphere.
Join us
When and where: 4:30 – 9pm, Wednesday 18th December at Tazio (www.tazio.com.au, 66 Flinders Lane, Melbourne 3000). Show me on a map >
Cost: None.
Dress code: Anywhere from business attire to smart-casual (we figure you'll probably drop by after work).
Register to attend: Simply email pr@yellowfin.bi under the subject line "Coming to Yellowfin's Christmas User Group". Please also notify us of any special dietary requirements.
RSVP: Please RSVP by Friday 13th December.
Upon arrival, please proceed to the private function room upstairs, or simply enquire about the booking under 'Yellowfin'.
We will provide assorted canapés and finger food starting at 5pm. Drinks include a range of beer, wine, cocktails, mocktails, basic and premium spirits, as well as soft drink, tea and coffee.
Agenda
Note: There will be no presentations or demonstrations conducted at Yellowfin's Christmas User Group.
Where to next?
Yellowfin User Groups will be running quarterly throughout 2014, with future locations and dates to be announced early in the New Year.
Like to contribute?
Have you recently learnt something new? Implemented something interesting? Or maybe you just want to bring up an issue or topic that other Yellowfin users would love to know about.
Whatever the case, if you've got something that you'd like to share with the broader Yellowfin community, why not bring it up at the next Yellowfin User Group?
To chair a User Group or make a presentation, shoot a note to pr@yellowfin.bi
We hope you'll be able to join us.
Best regards,
The team at Yellowfin