BARC's Reporton Yellowfin:


Headline Results from
The BI Survey 18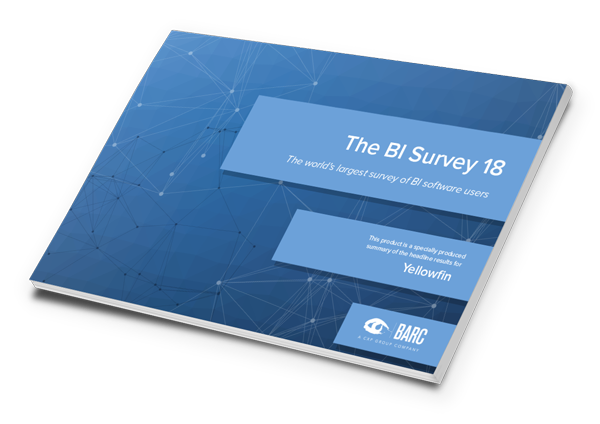 See how the world's largest independent Business Intelligence survey ranks Yellowfin against other vendors in The BI Survey 18. You get the unbiased assessment of the end users to help you make your decision on which BI and analytics tool is best for your business.
BARC has ranked Yellowfin first for two key categories and a leader in 21 further categories across several peer groups.
See how Yellowfin compares to other BI tools for:
Operational BI

Embedded BI

Product satisfaction

Innovation

Price-to-value

Ease of use




and more...
Thank you
Here is the link to the survey, we've also sent a copy to your inbox so you have it for reference or for sharing with friends or colleagues.