Data Storytelling
Tell powerful stories with your data
Don't settle for static reports, dull PowerPoint presentations and dry meetings. Tell compelling stories with your data. Communicate the significance of your data-driven insights with Yellowfin's fully integrated presentation module, Storyboard. Combine live and interactive reports with custom text, images and video to engage your audience. Designed with mobile analytics in mind, Storyboard lets you share powerful presentations with anyone, anytime.
Build 'live' presentations
Never have that monthly deck go out of date. With Storyboard, you can embed live reports that are updated in real-time. Avoid spending those final days of every month reconstructing your deck. Use live content that's always up-to-date.
Create engaging stories
Create persuasive and engaging presentations for your audience. Quickly combine rich, interactive media, as well as images and custom text, with live reports and intuitive navigation.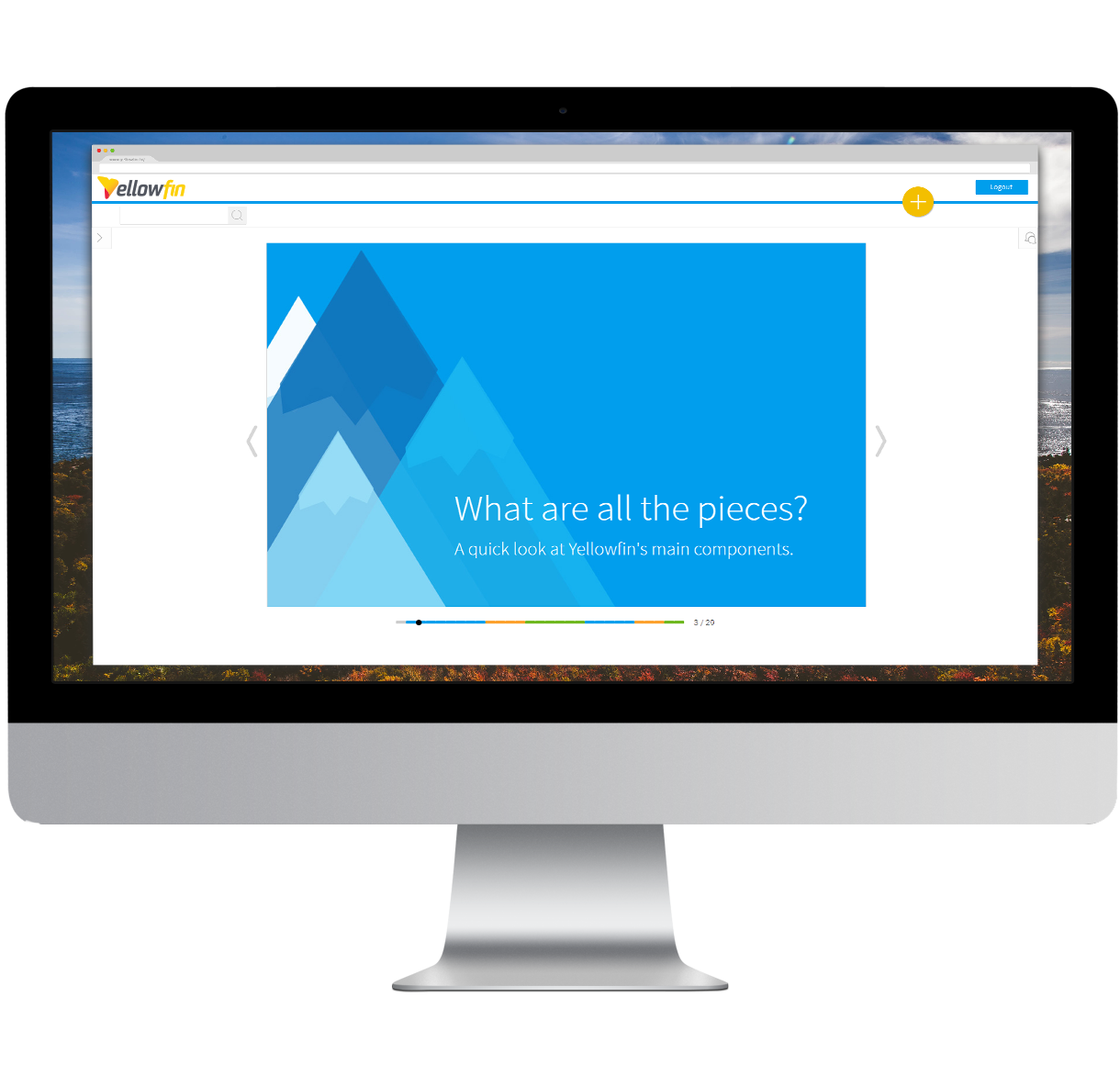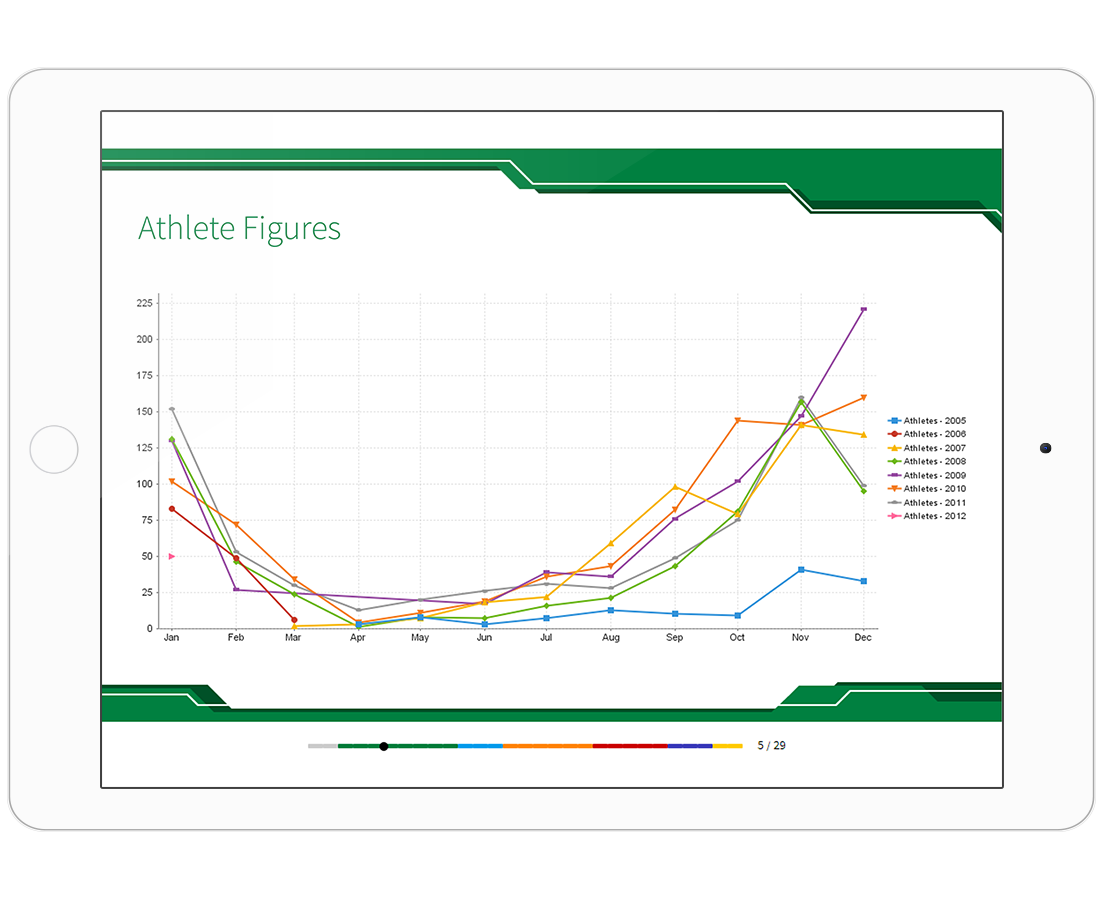 Take your story with you
Yellowfin's Storyboard functionality was specifically designed for mobile delivery. Take your Storyboards with you to deliver and share powerful presentations anywhere, anytime.
"This is simple, but brilliant. Storyboard finally puts 'collaborative' into Collaborative BI and analytics."

Hyoun Park – Principal Analyst,
Nucleus Research
Collaborate with your story
See an issue, or want to flag a page for further discussion? Storyboard lets you comment on and bookmark content, adding another collaborative and interactive element to your presentations. Even snapshot reports at a specific point-in-time from within Storyboard.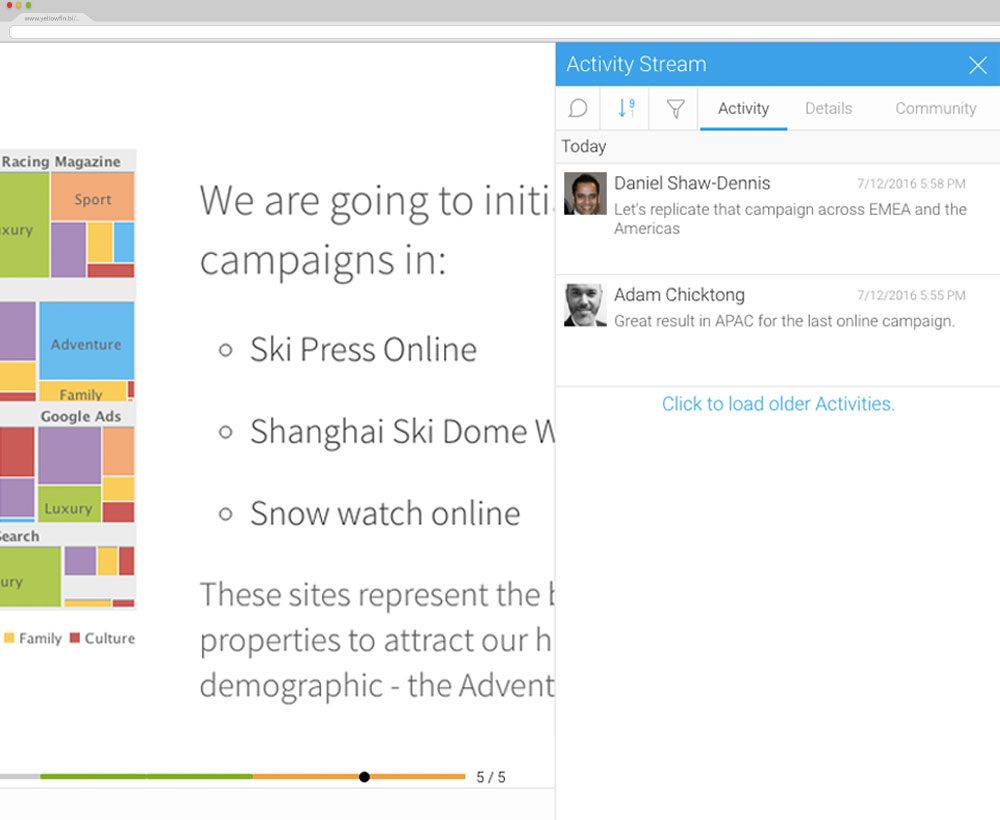 Compare top
BI platforms side by side
See how real users rate the leading BI and analytics platforms such as Yellowfin, Tableau, Microsoft Power BI, and Domo.