Intenda elevates Fraxses Data Platform with embedded Yellowfin BI
Background
Intenda was founded in 2001, and is a multinational software company with a presence in the UK, EU, USA and South Africa. In addition to Fraxses, the distributed data platform that is its flagship product, Intenda provides consulting services and develops bespoke solutions. The company's customer base spans multiple industries, including the public sector, banking, insurance, logistics, security, health, medical, petrochemical and retail.
Dean Peerless, Intenda Group CEO, summarizes what sets Intenda apart: "Our real-world solutions are designed to solve our customers' data needs, and to grow, adapt and improve, so that they can be confident about the future. We place a premium on providing exceptional, personalized service, and pride ourselves in the lasting partnerships we enjoy with our customers."
Yellowfin will be key in entrenching Fraxses' position as the most powerful and versatile data platform in the market.

Annelien de Jager, Business Intelligence Manager, Intenda
Challenge
Legacy analytics with limited functionality for users

In June 2022, Gustav Piater of AIGS and Annelien de Jager of Intenda co-presented Turbocharge your application with Contextual Embedded Analytics, a webinar that focused on embedded data analytics in transactional applications, and the partnership between Yellowfin and Intenda.
During the webinar, the analogy of a high performance car was used to explain the role of embedded analytics in Fraxses: Fraxses can be seen as the car's engine. It is extremely powerful, finely tuned, highly efficient and capable of running multiple complex processes at the same time. But in order to get the most out of the engine, the driver must have a view of how it is performing. Rather than having to look under the hood of the car to do this, they should be able to see their speed, revs, engine temperature and so on at a glance. For this, they need a dashboard – in this analogy an advanced integrated analytics module – to complement the power of the Fraxses engine and unlock its full potential.
Annelien de Jager of Intenda elaborates: "While earlier versions of Fraxses included a data visualization module that enabled users to plug external BI tools into the platform, it was somewhat limited in its functionality."
In order to maximize the power of Fraxses and make it an end-to-end solution for all data needs, the platform required a key element: an embedded analytics module that delivered actionable insights and enabled users to visualize and interact with data.
Solution
From compartmentalized capability to one seamless, fully integrated analytics experience

Rather than reinventing the wheel and developing an embedded analytics module from scratch, Intenda opted to seek a BI software vendor to partner with. Noting that the Gartner® Magic Quadrant™ for Analytics and BI Platforms has named Yellowfin as a Visionary for three years running, Intenda conducted an assessment which confirmed that Yellowfin's capabilities and composability made it the perfect fit for Fraxses.
In the aforementioned webinar, Gustav explains that the embedded analytics maturity curve has 5 levels, of which contextual analytics is the most mature. At this level, embedded dashboards and reports become part of the workflow of the application. The user doesn't need to toggle between applications to analyze data, and as data is captured, the dashboards update and the changes are reflected in the visualizations. The distinction between the application and embedded analytics can be so seamless that they appear as one to users.
The fact that it could be integrated into Fraxses to this extent was a compelling reason for Intenda to partner with Yellowfin. Additional advantages that Intenda considered to be key differentiators included the power of Signals, which automatically analyzes your data and generates personalized alerts in response to significant data events; the collaborative potential offered by the Timeline, which allows users to interact with each other and with events that have occurred in the system; and the way in which these components, together with Views, Reports, Dashboards, Stories and Present, create a powerful BI ecosystem in which data becomes meaningful and actionable.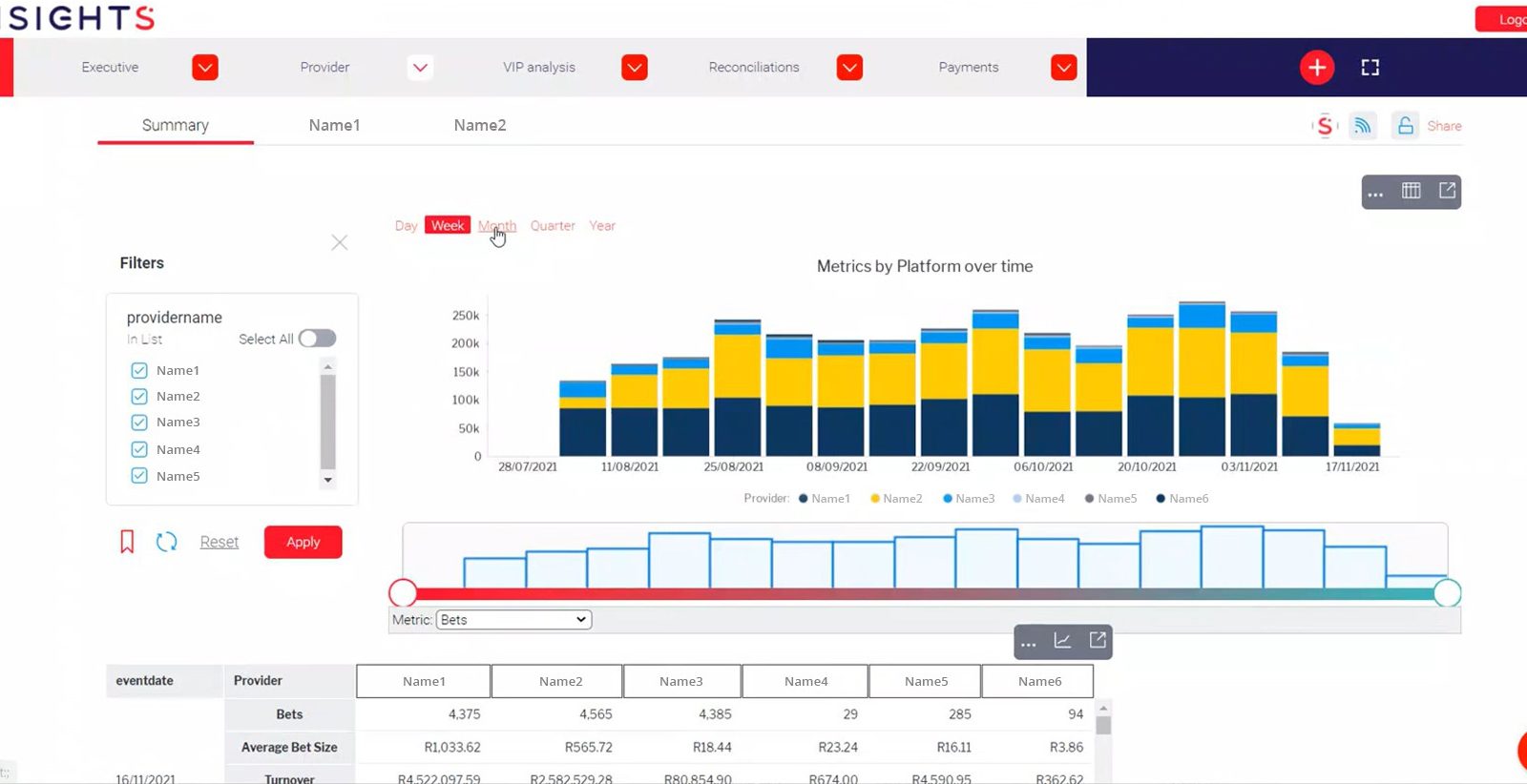 Results
Seamless self-service BI for customers and deeper analysis and monitoring capability

Yellowfin has been successfully integrated into the Fraxses application stack, with a new data visualization module called Insights.
To return to our high performance car analogy, the Insights module has provided the car with the dashboard the driver needs to monitor the engine's performance. The Yellowfin analytics components that underpin the Insights module have been rebranded in the Fraxses look and feel, making for a completely seamless user experience. Some of the advantages Insights has delivered include the ability for users to build highly interactive dashboards that enable real-time monitoring and analysis of business performance, as well as advancements in the preparation of data for analysis. In addition, Insights introduces a data storytelling component that enables Fraxses users to provide context to the data, which translates to better business insights.
As Annelien confirms, "This key module has extended the Fraxses platform's capabilities and given users the ability to interact with their data in unprecedented ways."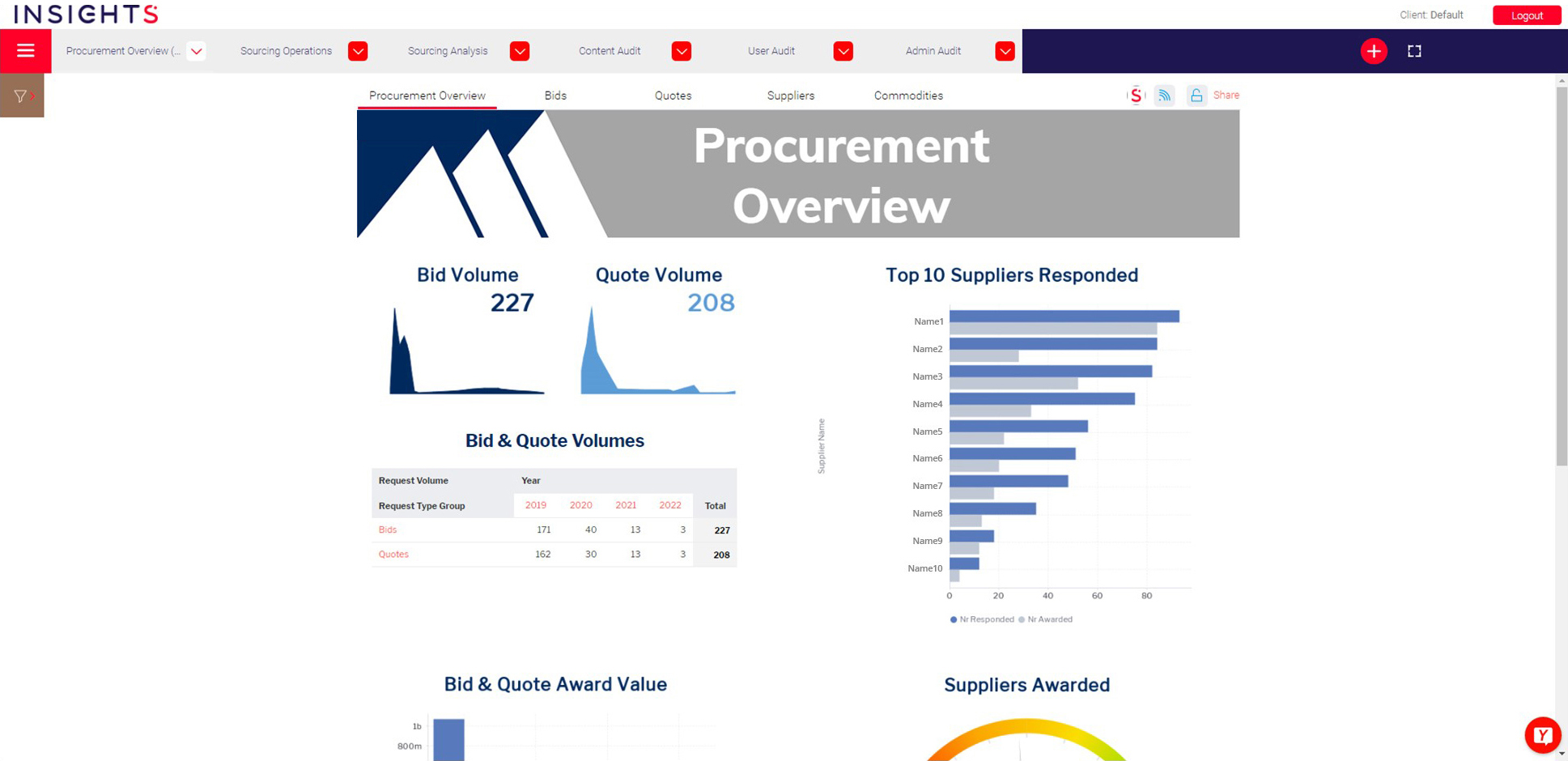 Future
Fraxses is continually advancing, with each new release since its initial launch in 2014 bringing new features and capabilities that have kept the platform at the forefront of data management solutions. The integration of Yellowfin BI represents an important milestone in this evolution. There is no question that the Insights module has been key in elevating Fraxses. Yellowfin BI is integral to this module, and takes the platform ever closer to delivering a complete data fabric solution in a single product.
Annelien shares her closing thoughts: "Yellowfin will be key in entrenching Fraxses' position as the most powerful and versatile data platform in the market".
See for yourself
Let us show you the best analytics product on the market with the only analytics platform that combines action based dashboards, automated business monitoring and data storytelling capability.
Get a Demo