Yellowfin Data Prep
Pull it all together
For any analytic project to be successful, organisations need their data to be ready for analysis. Yellowfin Data Preparation has everything you need to connect and extract data from all your data sources while providing easy access to your data outputs.
Watch the Yellowfin Data Prep walkthrough
Get well connected
Connect to files, relational databases, cubes, Hadoop, NoSQL and API data sources. On premise or in the cloud, use a recommended hosting partner, one of our services partners, or write your own. It's that simple.
Easy access
Merge and enhance data so it's accessible by any analytics tool. We don't do proprietary lock-outs.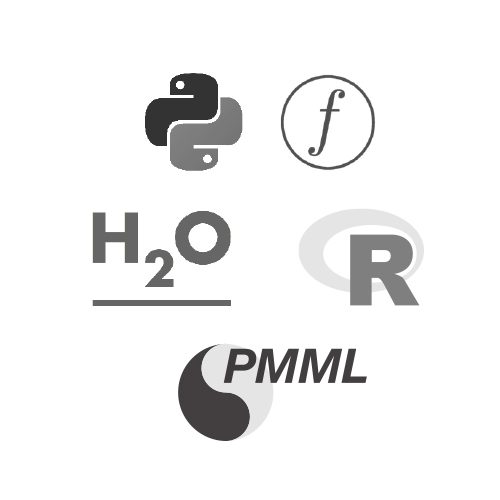 Dust the cobwebs off your Data Science
Get awesome insights into the business ASAP. Use our transformation widget to seamlessly integrate models into the BI workflow so that they become part of BAU sooner.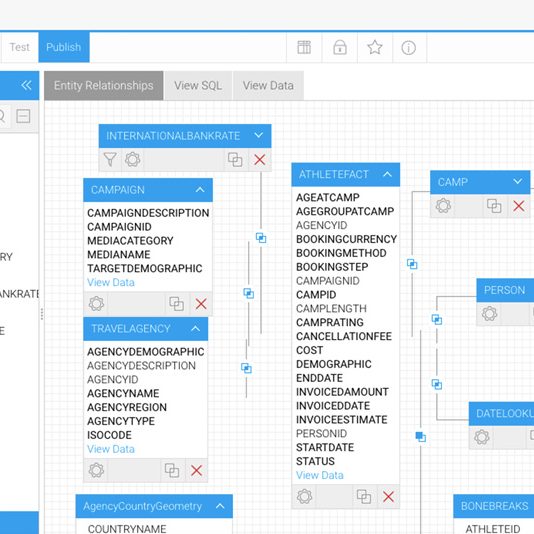 Trust the Metadata
Elevate data from meh to yeah! Our metadata layer provides the shared business language, rules, and security that make data trusted and discovery repeatable.
Yellowfin named in Gartner Magic Quadrant for Analytics and Business Intelligence Platforms 2019. Read More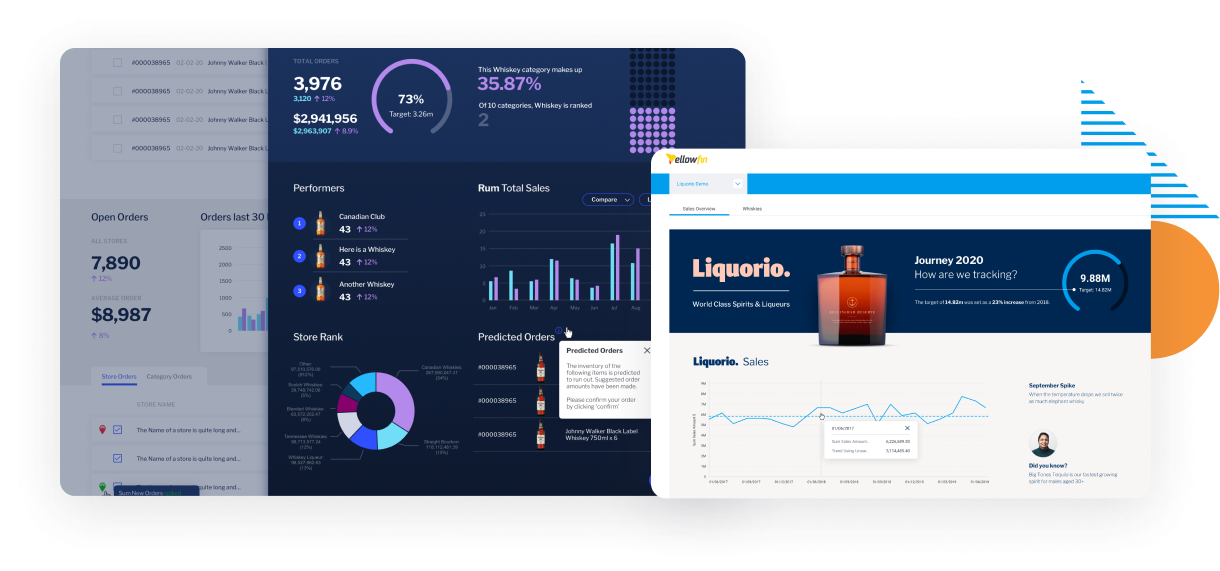 Get a Demo and see for yourself
Request a Demo of Yellowfin in action to see how the Yellowfin analytics solution solves data complexity through automation, dynamic data storytelling, collaboration and beautiful action-based dashboards allowing more people to discover, understand and do more with their data.
Free Trial
Explore Yellowfin now on our sample dataset or try for free on your own dataset for 30 days.
Request a Quote
Yellowfin is priced so that it is simple, predictable and scalable to suit your enterprise or embedded analytics needs.