Think Tank 2014: We love your feedback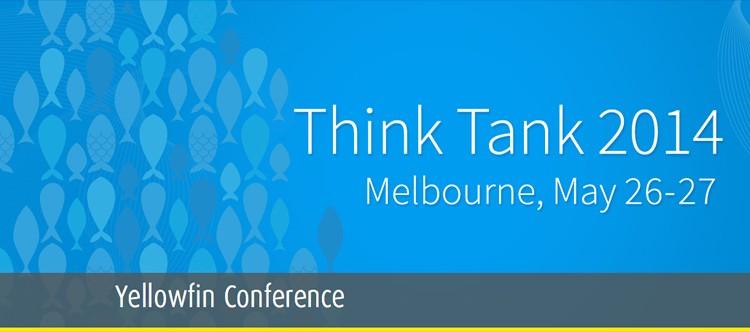 We're still on a high from Think Tank 2014 (Yellowfin's annual global Business Intelligence conference) – it was an absolute pleasure to meet so many of you who we've exchanged emails and phone calls with over the years.
Your feedback counts
Initial feedback has been outstandingly positive. Many of you have also contributed fantastic suggestions for making Think Tank 2015 an even better learning experience – so thank you. We will work hard to act on your ideas and deliver even more value next year.
Haven't had your say yet? Please take 2 minutes to fill in a brief online survey about your Think Tank 2014 experience, and the enhancements you'd like to see at next year's event. We would greatly appreciate the effort.
To complete the survey, simply GO HERE >
Your answers will be anonymous.
Survey responses are open until the end of June.
Attendees: Think Tank downloads coming soon…
To those who were able to join us in Melbourne, we thank you for making Think Tank 2014 a resounding success. We will be making presentation materials and video footage from the Think Tank available for download shortly. We will notify you when these materials are ready for perusal and download.
If you have any queries, please do not hesitate to contact us directly: pr@yellowfin.bi
Weren't able to make it to Think Tank 2014?
Weren't able to make it to the Think Tank? Keep an eye out for early bird discount seats for Think Tank 2015.
To whet your appetite, simply view the 2014 detailed agenda HERE >
Best regards,
The team at Yellowfin