A Leader in BI Vendors for AI and ML-enabled analytics
EMA Research Report: Innovation In The Use Of Artificial Intelligence And Machine Learning For Business Intelligence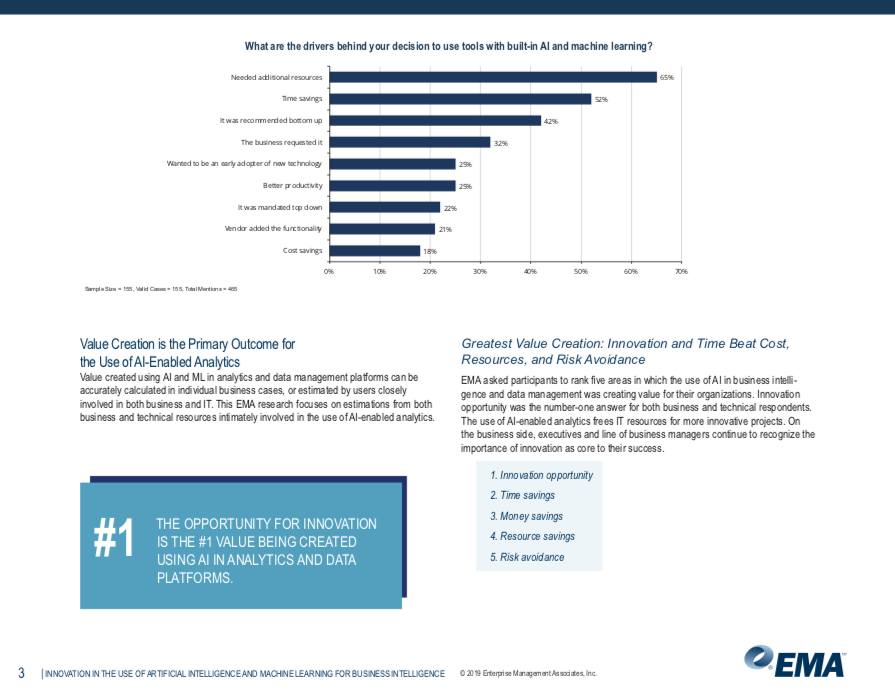 EMA researched the top BI and analytics vendors offering Artificial Intelligence (AI) and Machine Learning (ML)-enabled analytics and laid out their findings in their report: Innovation In The Use Of Artificial Intelligence And Machine Learning For Business Intelligence
A lack of time and resources is driving many businesses to look for AI and ML-driven BI and analytics. But EMA's research report suggests the value created is far greater than time savings.
Value created from AI-enabled analytics includes:
Savings of up to $50,000 calculated based on saved time
5 to 12 hours saved per person weekly for over 50% of businesses
Increased rate of innovation within the business
Download the report to find out how Yellowfin is delivering value with world-leading AI and ML-enabled analytics.