A Leader in BI Vendors for AI and ML-enabled analytics
EMA Research Report: Innovation In The Use Of Artificial Intelligence And Machine Learning For Business Intelligence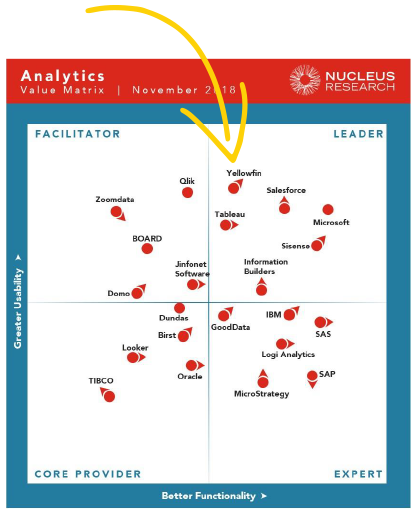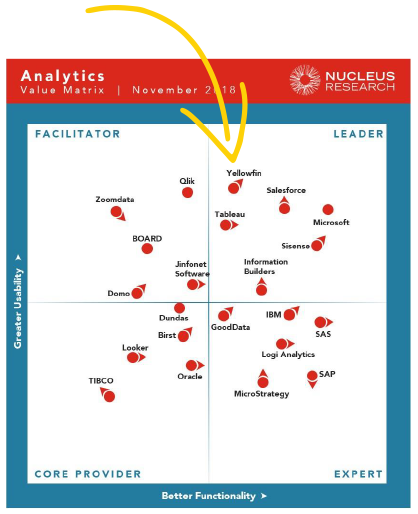 EMA researched the top BI and analytics vendors offering Artificial Intelligence (AI) and Machine Learning (ML)-enabled analytics and laid out their findings in their report: Innovation In The Use Of Artificial Intelligence And Machine Learning For Business Intelligence
A lack of time and resources is driving many businesses to look for AI and ML-driven BI and analytics. But EMA's research report suggests the value created is far greater than time savings.
Value created from AI-enabled analytics includes:
Savings of up to $50,000 calculated based on saved time
5 to 12 hours saved per person weekly for over 50% of businesses
Increased rate of innovation within the business
Download the report to find out how Yellowfin is delivering value with world-leading AI and ML-enabled analytics.
Note:
By registering, you confirm that you agree to the processing of your personal data by Yellowfin as described in the
Privacy Statement
. Yellowfin is part of the Idera group and may share your information with its parent company Idera, Inc., and its affiliates. For further details on how your data is used, stored, and shared, please review our
Privacy Statement
.