What's Cool in 6? Time Slider Enhancements!
Time Sliders now come with a Series Preview display and a sparkly new method of selecting a narrowed date range.
Previous versions of Yellowfin allowed a user to drag the Time Slider in order to reduce the range of dates displayed in a chart. Yellowfin 6 now provides the additional option to select predefined date ranges to view, depending on the overall range available to the chart.
The Line Chart example here demonstrates a user selecting the first Quarter of 2008 to view.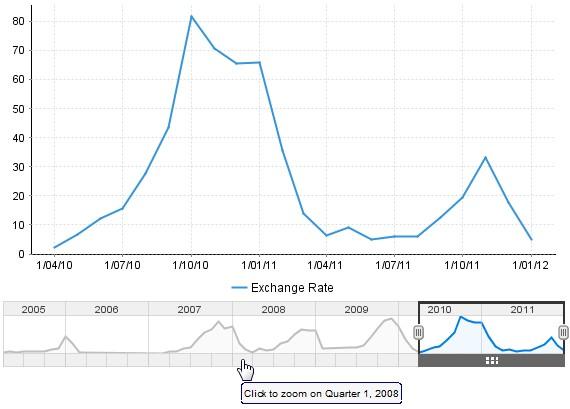 You'll also notice that the middle of the Time Slider displays a preview of the series on the chart. This works with both line and bar charts.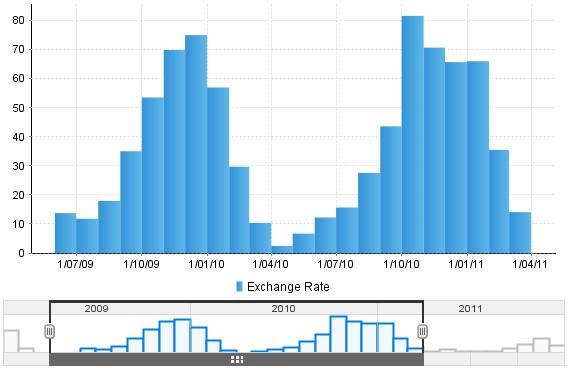 When you create your next Time Series chart, make sure you add a Time Slider to promote user interaction.