What's Cool in 6? Linked Series Selection on the Dashboard!
Do you want to be able to investigate a set of metrics by different categories? Wish you could get an overall view of these on the one dashboard? Give Yellowfin 6's new Linked Series Selection a try.
Instead of creating separate tabs to investigate each metric, Linked Series Selection on the Dashboard allows you to create one set of reports, and allows users to select which metric they wish to view at a time.
1. Create reports that display the same set of metrics, categorised by different dimensions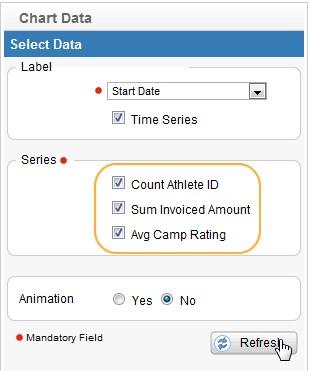 2. Ensure that Visible Series Selection is enabled on the charts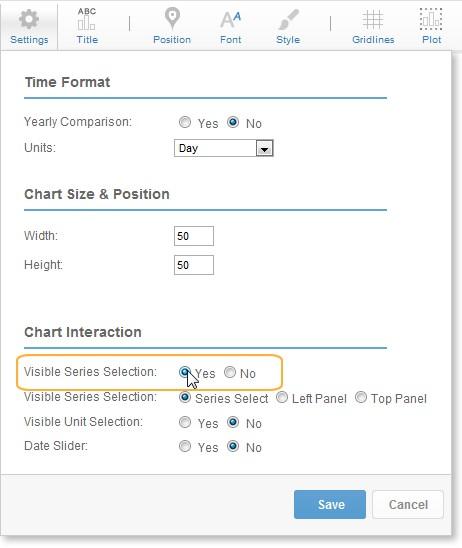 3. Link the series on the dashboard

4. Activate the tab and let your users select away!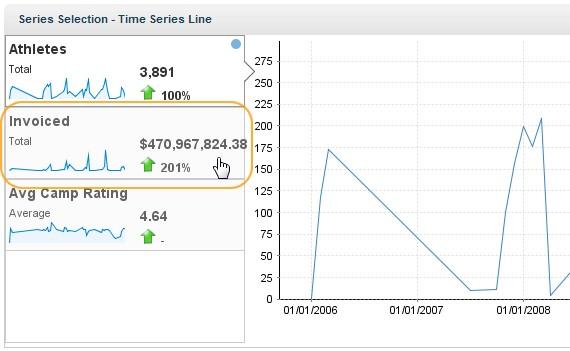 For a more detailed guide, follow this tutorial.
You'll soon be using this feature, along with Analytic Filters and Drill Analysis, to provide users with a thoroughly interactive dashboard experience.