The Browse page is awesome
Since everyone has been talking about the upcoming release of Yellowifn 6.3, I thought I would take a step back and let you know what I love about 6.2. Old school I know but it is awesome.
One of my favourite additions is the browse page. Let's be honest who does not like to be able to scroll through a list of report, dashboard and storyboard thumbnails al la Pinterest? Well almost everyone does – except for Dave but lets not talk about him.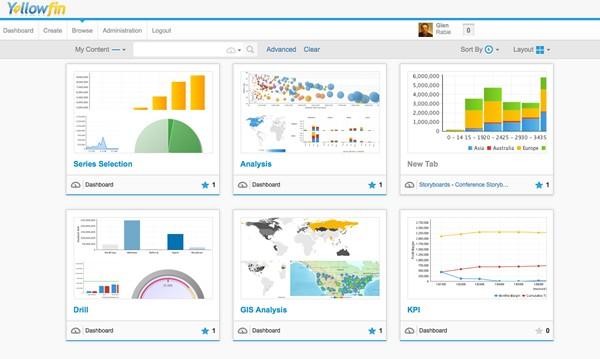 The Pinterest style, however, is not what I like the most about this functionality. No what I like is its integration with the Dashboard. In the past if you wanted to find a pre-built tab or have quick access to many dashboard tabs you ended up with a huge set of tabs on your dashboard that were tough to navigate.
Well we addressed this in a couple of ways in 6.2 – firstly the tab slider – this lets you quickly scroll through all your tabs on your dashboard. (but its not the topic for today)
The main way we address 'to many tabs problem' is to let you search for a dashboard tab via the browse option with a plethora of cool search options.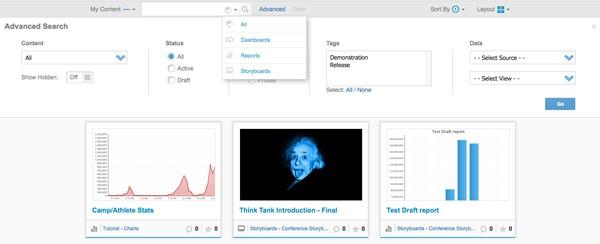 Having found your tab through this awesome interface you can now click it and hey presto it appears in your dashboard. But wait there is more…
The tab is only there for a visit – it is temporarily attached to your dashboard until you click the "add permanently" link. If you do not add then the next time you login you have the same set of tabs you started with.

And that's what I love about the browse. It solves the "I have way to many tabs in my dashboard" problem by making tabs I use intermittently:
Easy to find
Easy to view
And easy to remove
I hope you like it as much as I do.