Using Business Intelligence and data visualization to analyze Halloween
Watch out! It's behind you! No. THEY are behind you!
Petrified, your head whips around. You're stunned. For a moment, that seems to linger forever, your breath catches in your throat and you're unsure if you'll ever take another.
The streets have swollen, inundated by gangs of ghouls, groups of goblins, mobs of the macabre and specters of your nightmares.
A zombie-like creature breaks free from the hideous horde, and advances on your frozen body. You think of fleeing, but before your feet free themselves from their paralysis, the undead individual peels back his face to reveal a hidden identity…
It's Frank – your neighbor. And, you realize, that the swarm surrounding you contains nothing more than throngs of the theatrical, and flocks of frightening frocks. It's Halloween!
But, how many people really take part in the Halloween hullabaloo and hubbub, and get their Freddy Krueger on like your friend Frank? Let's look to Business Intelligence and data visualization to get the facts – before Freddy or Frank get the better of us!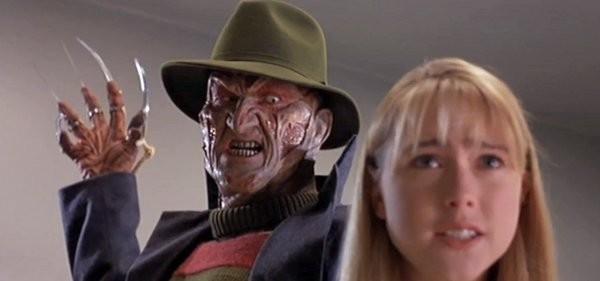 Halloween participation and spend in the USA
Using Halloween statistics sourced from statisticbrain.com, which were originally compiled using survey data submitted 13th July 2014 by the US National Retail Federation, we can see that the vast majority of Americans get in the Halloween 'spirit' (terrible pun intended).

According to National Retail Federation data, 73.5% of American's plan to hand out candy when the demonic go door-knocking on this frightful Friday 31st October 2014.
Impressively, half (49.5%) of American households plan to decorate their home or yard to mark the occasion, while almost as many (47.8%) will carve a pumpkin (more on that later). Pleasingly, only 11.5% of people surveyed plan on humiliating their helpless pets this Halloween.
Perhaps predictably, total annual Halloween spending in the US has increased markedly since the Global Financial Crisis of 2009.
And, love it or loathe it, the average American spends $72 on Halloween related expenditure – and that's big business!
A pumpkin frenzy
Speaking of big business, Halloween means big bucks for America's pumpkin producers. In fact, according to the US Department of Agriculture, pumpkin sales have gone up 34 percent in the last five years. A recent CNN report (below) attributed much of this growth to the introduction of Starbucks' pumpkin spiced latte (ewww).
Additionally, according to Nielsen research, pumpkin-flavored consumables in general grew 18.8% in 2012, generating over $290 million in revenue during that calendar year. Unsurprisingly, pie filling accounted for 42 percent of these sales, with coffee (11.2%), cream (9.5%) and baking mixes (8%) also expatiating demand. In terms of year-over-year growth (2011 – 2012), baked bread (176.5%) topped the list, followed by cream (57.9%) and coffee (33.7%).
Although, what's really intriguing, is that this substantial increase in pumpkin demand only reveals one aspect of the challenge for America's pumpkin farmers.
Pumpkin production 1997 – 2012 (US Census of Agriculture)
Using crop data from the US Department of Agriculture's last four Census of Agriculture surveys (1997, 2002, 2007 and 2012) we're able to see that, while pumpkin sales and demand might have increased, the total number of acres of crops harvested across the USA has actually decreased.

For example, around 1,800,000 acres of crops were harvested in both 1997 and 2002, with this falling to 1,712,039 in 2007, and 1,650,808 in 2012.
The reason? A series of natural disasters that crippled crops and destroyed fertile land.
Using the animated map in the above dashboard, you can view the impact on the total number of acres of pumpkins harvested over time (1997, 2002, 2007 and 2012) by location.
Hint: Use the filter to track the distribution and density of pumpkin harvests throughout the USA, as well as a multitude of different crops – from artichokes to tomatoes.
Happy Halloween
But whatever you're into – from pumpkin laced lattes to pumpkin flavored pale ales, the team at Yellowfin wishes you a very happy Halloween.