Mobile
Your data anywhere, anytime
You're mobile, so Yellowfin is too. Explore your data and make great decisions whenever and wherever you need to with Yellowfin's native apps for iPhone and iPad, HTML 5 hybrid app for Android devices and browser-based delivery. Our unique approach to Mobile BI also means that as soon as you publish a report in Yellowfin, it's immediately available on your mobile device of choice.
A beautiful user experience
We believe that your Mobile BI app should be as fun and easy-to-use as browsing your favorite online magazine, or sharing ideas with friends across your social network of choice. Yellowfin Mobile delivers a fantastic user experience, combining outstanding collaborative features with great usability – simply swipe to browse dashboards, filter with a tap of a finger, or pinch and zoom.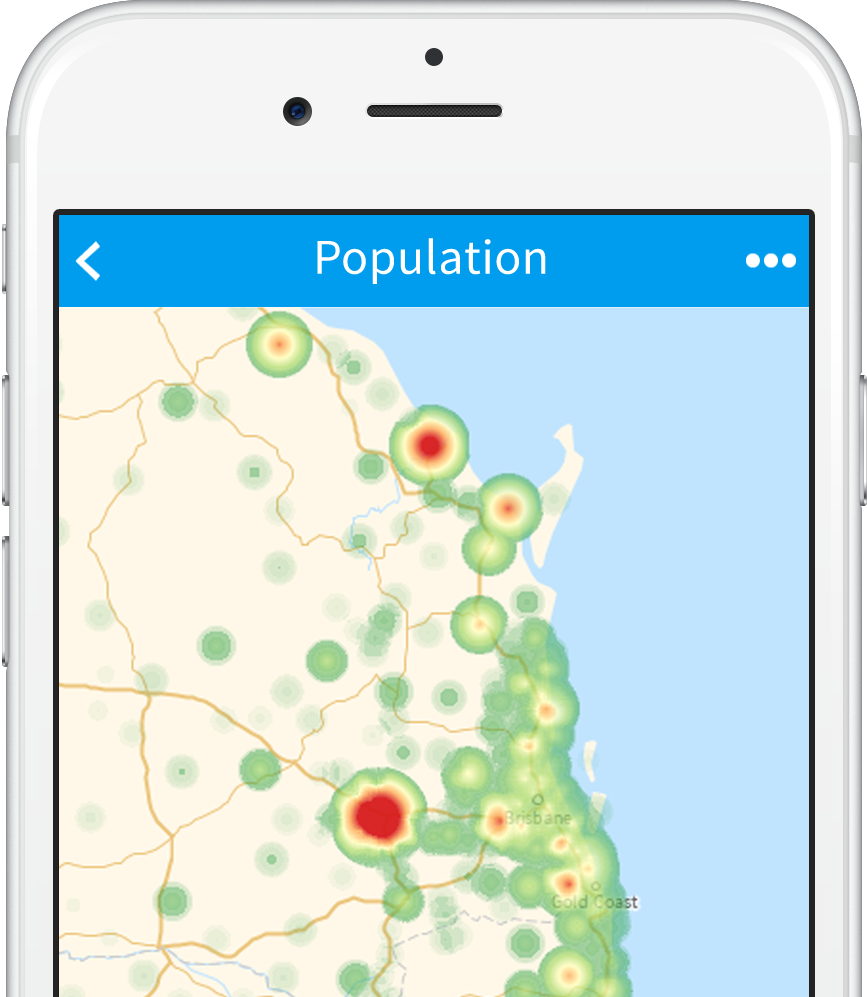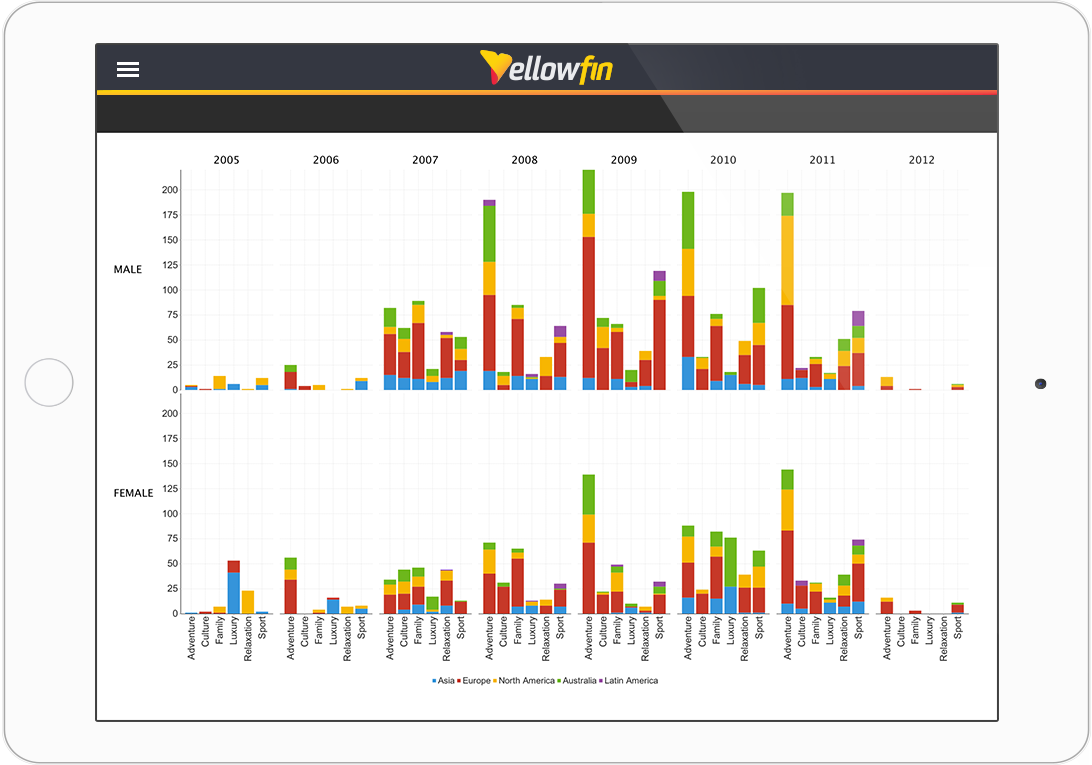 Create once, access from any device
Yellowfin Mobile is lighting fast to deploy – there's simply no need for any re-work. All reports or dashboards created via the browser are immediately and securely available on your mobile devices. Your BI content is visually consistent, regardless of where it's accessed. We get data into the hands of those who need it quickly, saving you time and money.
Ready on your mobile platform
Yellowfin has a combination of native and hybrid apps for your device.
Productive anywhere
With Yellowfin Mobile, your business is at your fingertips. Refresh and analyze all your KPIs anywhere, anytime. Flick through financial charts and graphs. Interact with, filter, sort and analyze your data — all with the touch of your fingers. And, offline mode lets you enjoy uninterrupted access to your data. You can even author new reports via the browser on your tablet.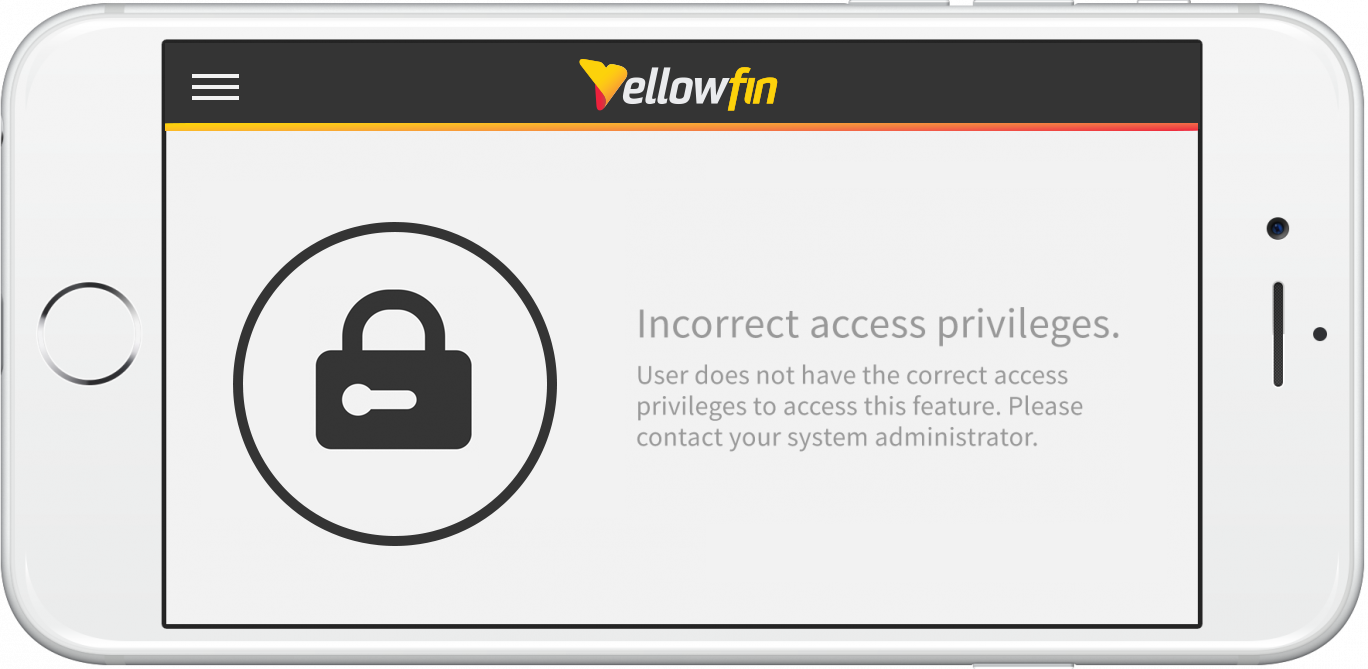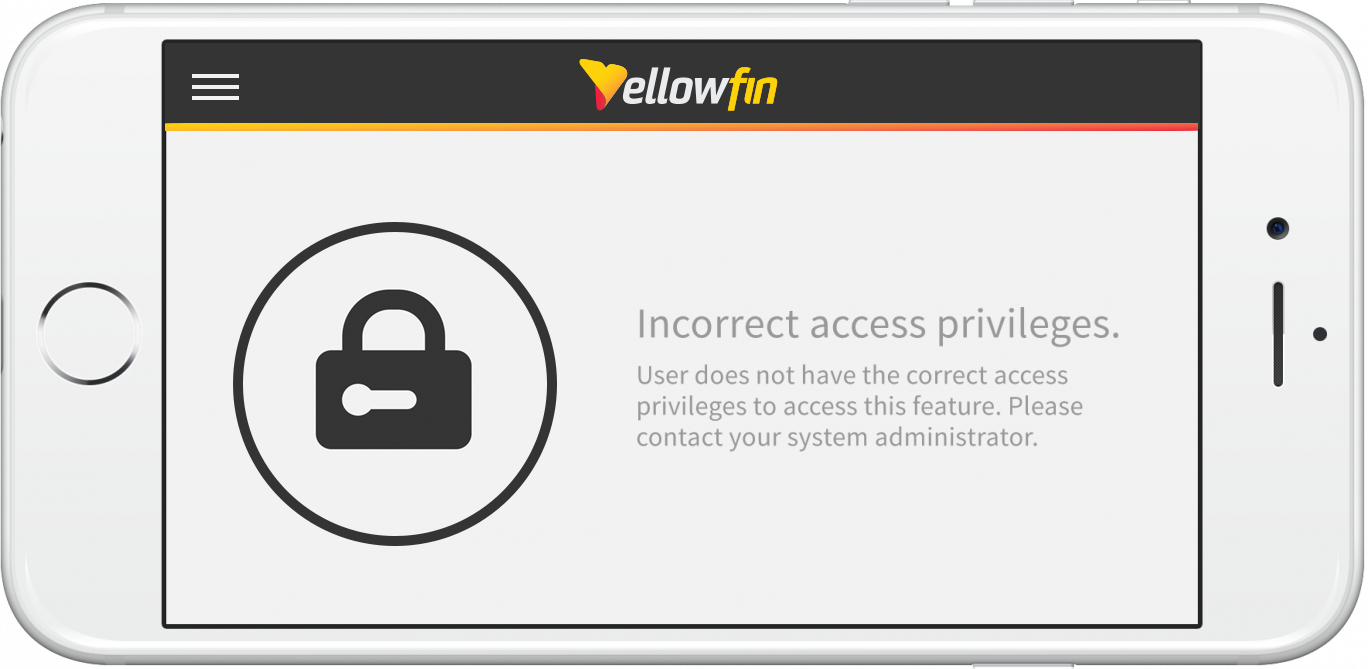 Your data security assured
Our multi-tiered security model gives you the confidence to implement widespread Mobile BI. Yellowfin's mobile applications reuse our core security infrastructure, so your data security is assured.
"When evaluating the different Mobile BI solutions on the market, I often found that each product would have its own strengths, but would come with equal weaknesses. Yellowfin was different. No matter how hard I challenged and pushed the product, it always delivered."
Mark Singleton – BI Manager,
Lancashire Care NHS
Share ideas and collaborate
Discuss, share, collaborate or present your ideas in a meeting right from your tablet. Yellowfin's mobile apps focus on the needs of decision-makers. Yellowfin helps you share insight and collaborate with your peers.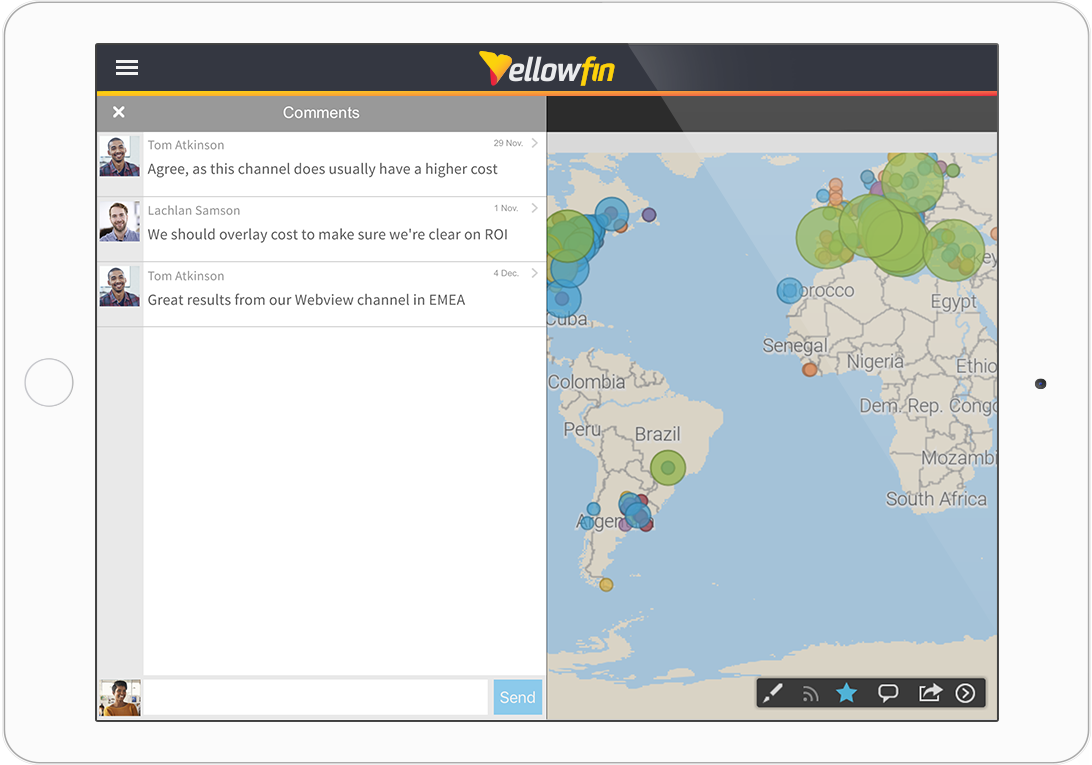 Compare top
BI platforms side by side
See how real users rate the leading BI and analytics platforms such as Yellowfin, Tableau, Microsoft Power BI, and Domo.