MyContent, set a default
25 August, 2014
The MyContent option in the browser gives the options to show e.g. favorits and recent. Is it possible to (pro user) set a default option or remember the last used, so that a user doesn't have to choose his recent's?

Hi Peter,
just making sure that you were aware that if you used the "List" view, or "Folder" view rather than the "Thumbnail" view on the Browse page, then the Recently Accessed list of reports shows the Last-Used at the top of the list:

regards,
Dave
Hallo Dave,
i like to work with the thumbnails, while in the list-layout the names of my "objects" are not shown complete. See Image. So i would like to have an option that the systems remembers or defaults to "my recents" (or any other choice) when i enter the browser.
Two more questions on this issue:
1) In my system i don't see the discussions i started or joined in my recent list. Although i can browse my discussions in the "all"-mode they aren't there in my "recent"-mode
2) When i use the List-layout i can see the icons (report, dashboard etc.) for my recent-list. Why aren't the displayed for the "total"-list in this layout?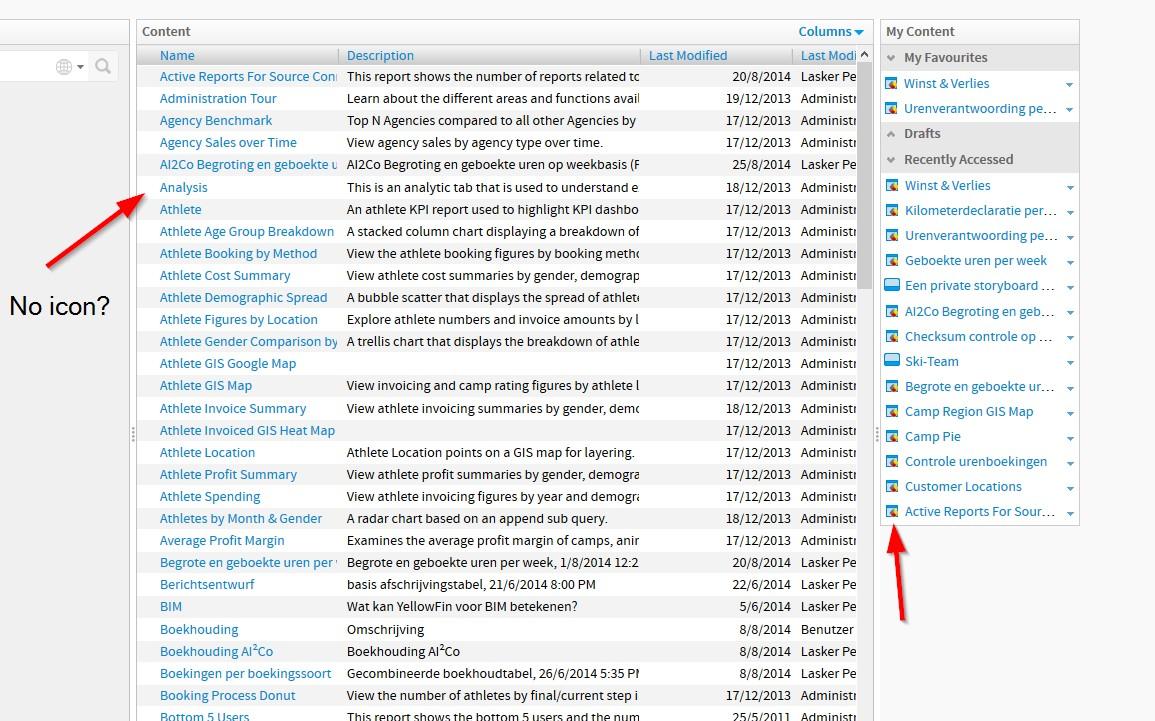 Hi Peter,
I have raised an enhancement request for this so it may be implemented in the future, the support task ID is 171683.
Regarding your 2 extra points:
1) I have raised an enhancement request so that you may see your Discussions in the Recently Accessed list at some point in the future, the support task ID is 171693
2) They aren't displayed in the main list because you haven't configured the Type column to be displayed: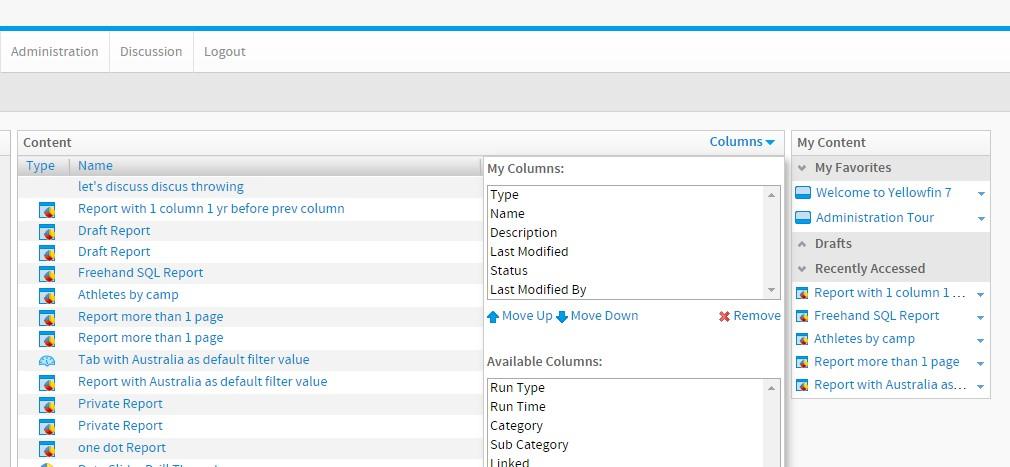 regards,
Dave
Hallo Dave,
thanks for your answer. About the missing icon in front of the list (your point 2). I had all type defined, but had forgotten to "move it up" so that it is on front of the list.
However, on my system (version 7.1) it looks like the "run type" are not alle converted to icons (see printscreen). Is this a version error or something i have to change on my system?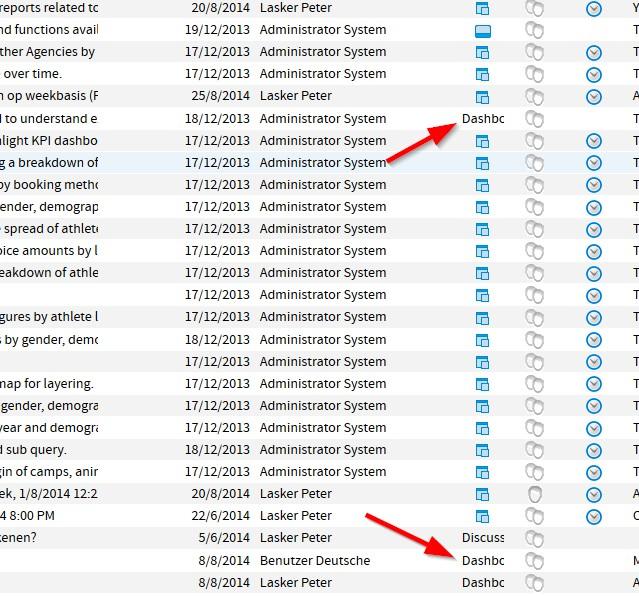 Hi Peter,
I checked on my 7.1 installation and the dashboard icon is there: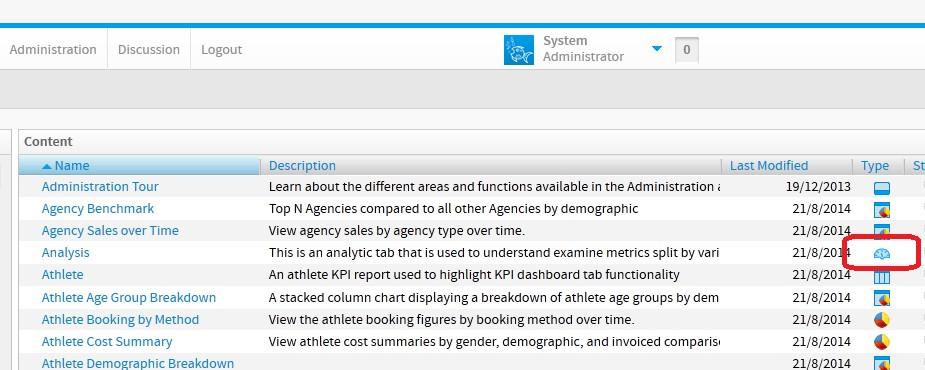 so can I ask you to check whether the required gif file exists in your installation:
/appserver/webapps/ROOT/images/icon_dashboard_med.gif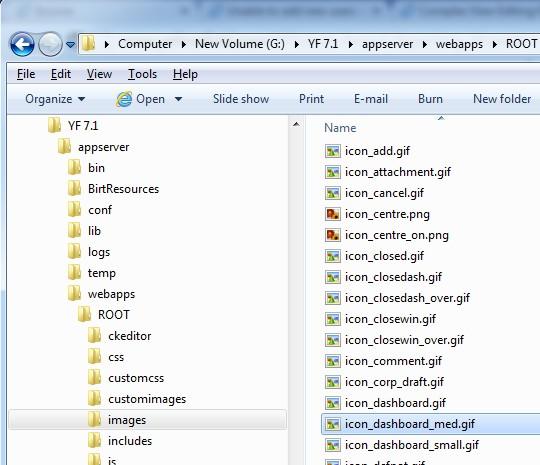 regards,
Dave

Hallo david,

you seem to have missed the line that these are missing icons in run type. In "Type" everything is alright.

I checked my icon-files and they are there (both). The display-error happens in a system that was upgraded from 7.0. I checked and saw the same display-error in my test-system that was original installed as a 7.1 Beta version (build end of juli 2014)

With kind regards,

Peter

Hi Peter,

yes you're right, I missed the crucial word "run". I've checked the Run Type column in my 7.1 and it's the same as yours, then I asked one of our designers and they said that's just how it is at the moment and in time they will design an icon for them. So just as a reminder I have raised an official Enhancement Request for some extra icons, the Support Task ID is 171825.

Apologies for the mix-up.


regards,

Dave