Co-display Reports : outlining top and bottom reports
1 October, 2014
(in Yellowfin 7.1, latest build)
Is there some trick to easily make a vertical outline between to reports in a "related-report"-mode. Or can there be a kind of ruler implemented in the report-builder showing the (absolute) position of the various fields?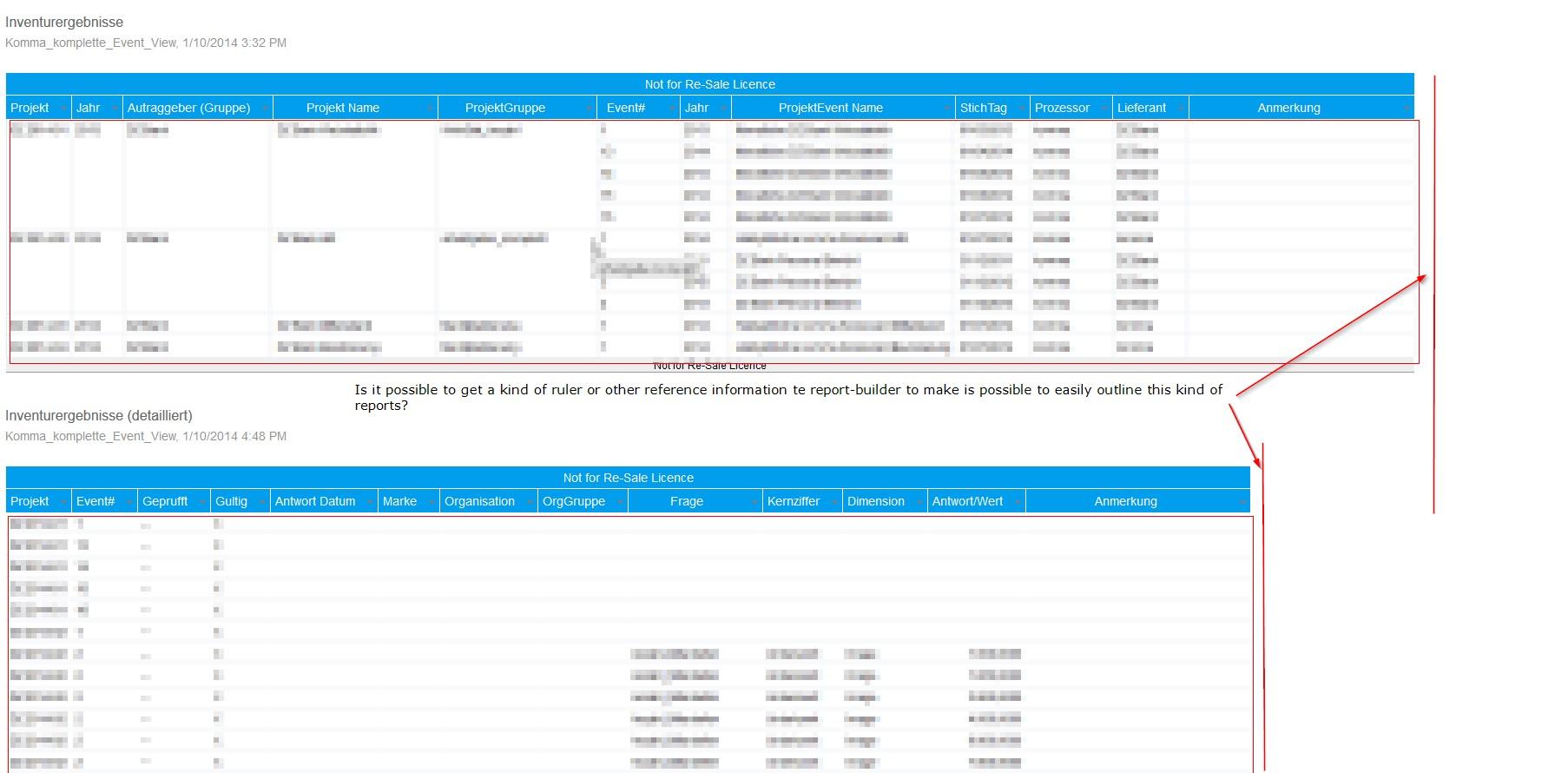 Hi Peter,
Is your ultimate goal to insure that both reports match one another in width?
If so you can do this by enabling 'fit to parent' under Related Reports Formatting.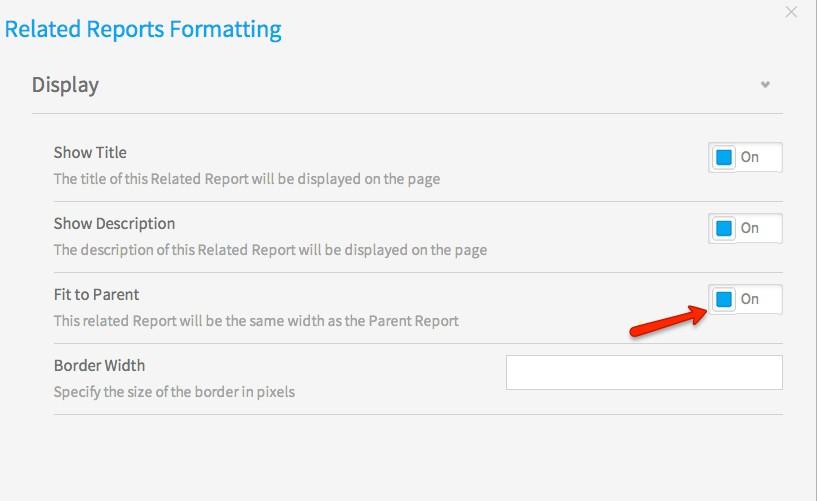 If you are looking for a specific 'border' that would go around both reports I do
not think it is an option.
Regarding the 'ruler' type option I will circle back with the Melbourne staff and
see if this is possible.
Cheers,
Kyle