Combination chart issue
19 March, 2015
Hello,
the problem is that in combination chart I don't seem to be able to put the line chart above a stacked bar chart. I have ordered the line chart to be first and stacked bar chart second, but the chart builder says invalid series. If I change the order to be 1st stacked 2nd line, everything works great, but the line chart is behind the stacked bar chart..
Setting line chart as 1st chart and on the secondary vertical axis:
Stacked bar on primary vertical axis:
1st measure:
2nd measure:
3rd measure:
ERROR:
As said before, if I swap the charts, they work fine, but doesn't meet our requirement.
Br. Simone
Hi Simone,
I'm sorry you are running into problems configuring your combination chart. I believe I was able to get this to function the way you would like using the most recent build of Yellowfin 7.1. Here is what is the chart I created: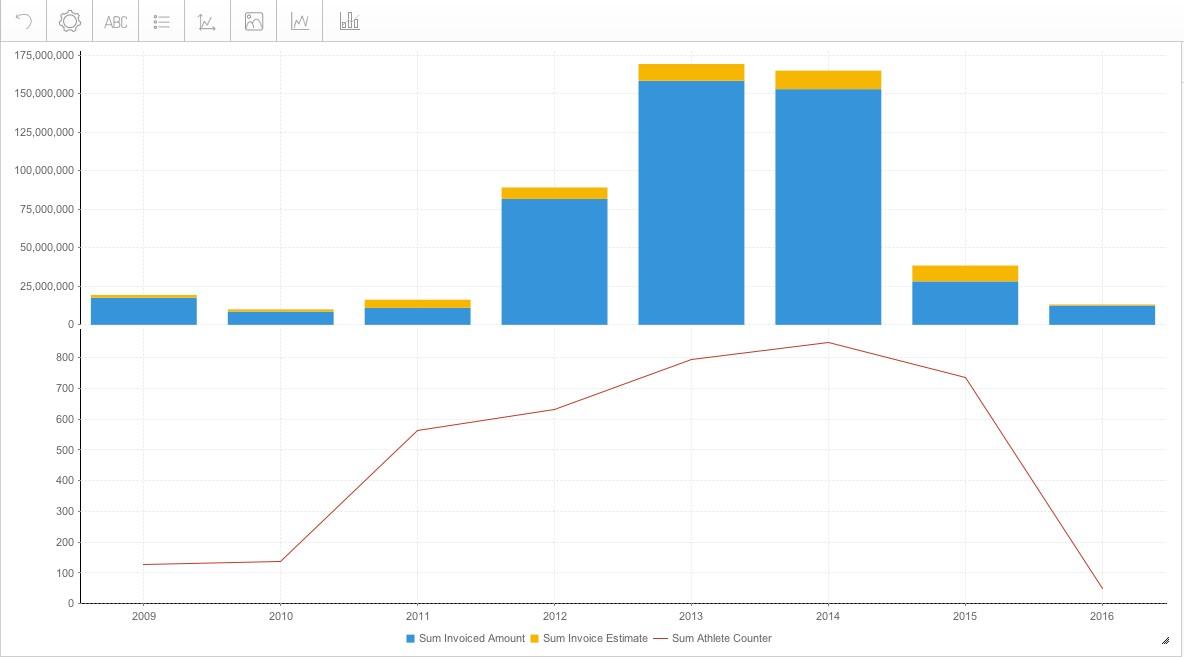 And then I swapped the line the and stacked bar chart: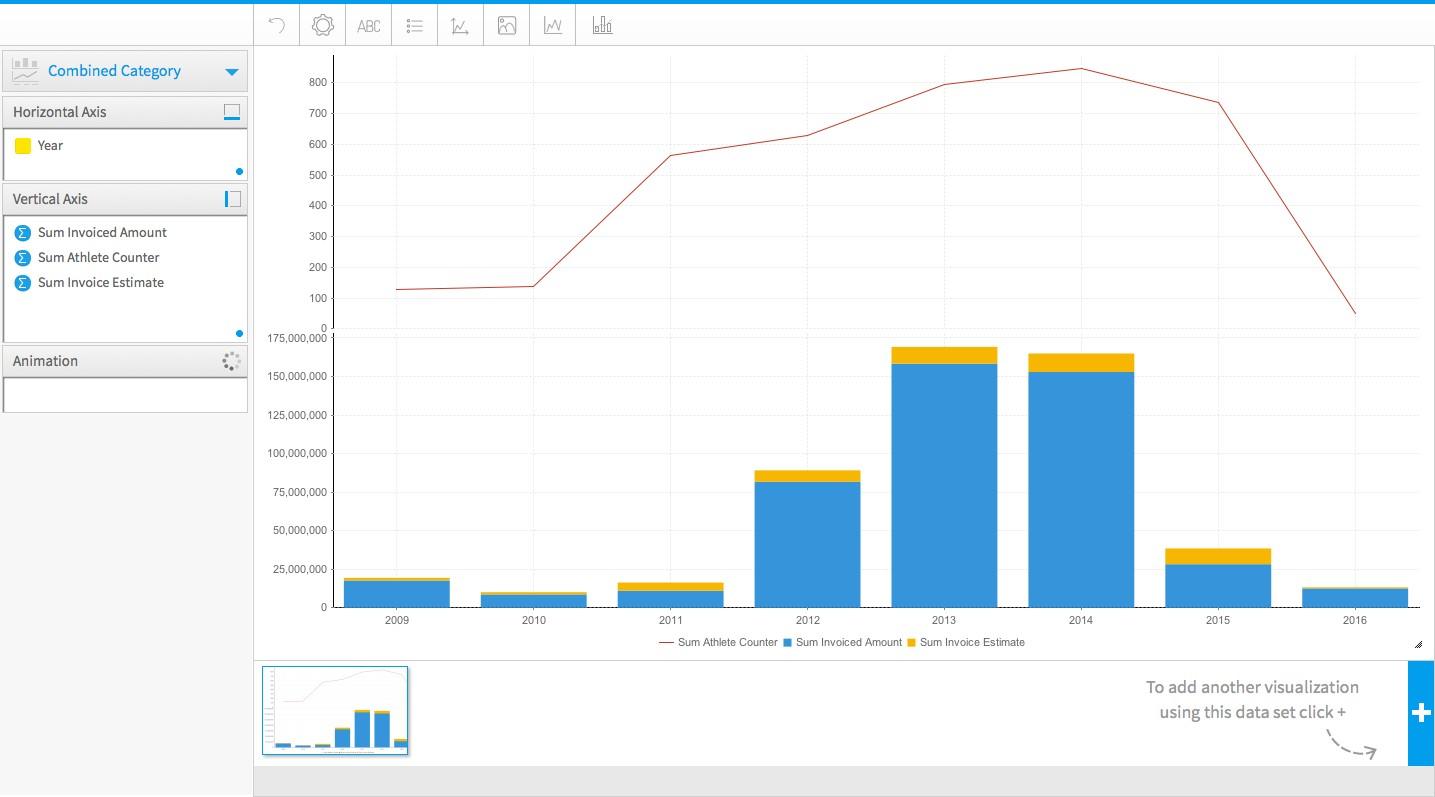 In the end I was not able to replicate what you were describing. Could you let me know what build of Yellowfin you are using so I can try to replicate your problem with the build you are using?
To check the build of Yellowfin you are using go to System Information under Administration > Admin Console > System Information. The version of Yellowfin is listed next to Application Version.
Also, can you provide snapshots of how your report is built? Thanks in advance. I look forward to hearing back!
Kind Regards,
Dustin
Best regards,
The Yellowfin Support Team
Contact Us:
Email: support@yellowfin.bi
Wiki: wiki.yellowfin.com.au/display/USER71/Home
Community Forum: www.yellowfinbi.com/YFForum.i4
Version: 20141029
YF 7.1

Hi Dustin,

I am trying to display the line chart infront of the stacked bar chart. I can render the line chart behind the stacked bar chart fine though.. I will try to update to the latest build and see if the problem still persists.

Br. Simone