Dashboard Layout only refreshes on reboot
23 April, 2015
I have created several dashboard tabs that are being used by various people. I periodically change these tabs to include new reports or simply change the layout of the existing charts. However, the layout doesn't refresh for anyone else who has access to the tab. It looks fine for me and the only way I have been able to get it to refresh for someone else is to bounce the server. The reports themselves that are showing on the dashboard to them, refresh with the proper data, but the layout or changes to the reports shown on the dashboard do not refresh. We are on 7.1. Thanks for any guidance.

Hi Travis,
Sorry to hear that you are running into problems with your dashboard changes not taking effect for other users.
We spent some time trying to replicate your issue today but ran into difficulties.
Do you think you might be able to provide some screenshots illustrating what you've described? Specifically, how your dashboard appears compared to how the same dashboard appears for other users?
Is this problem occurring for all users, or just a select few?
Could you provide a screenshot of your dashboard refresh settings as seen below: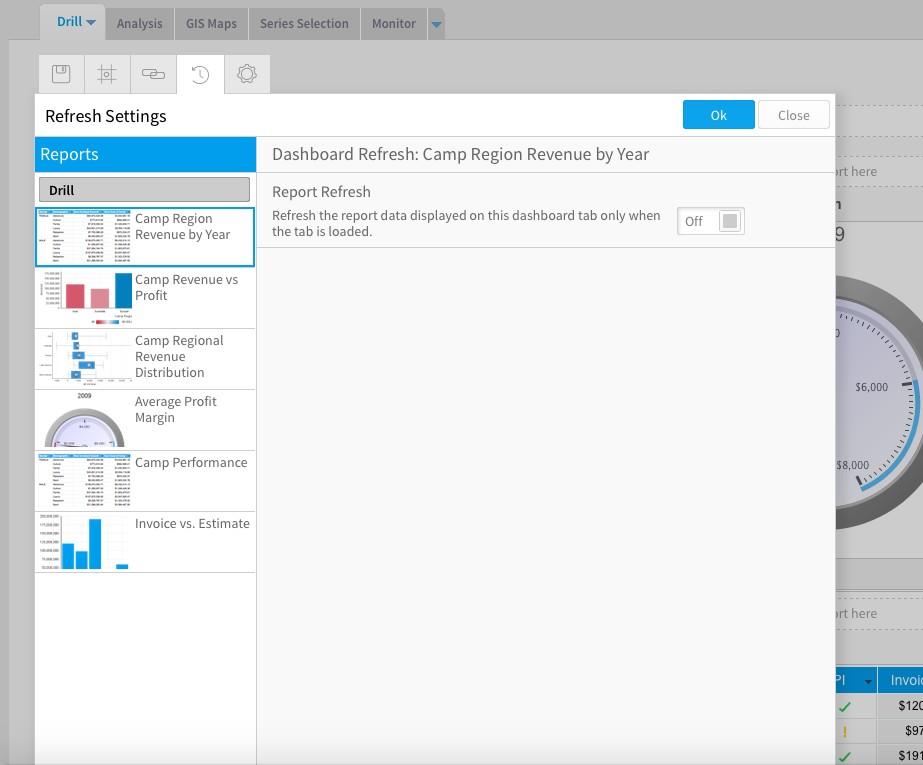 Also, do you think you could navigate to the Administration > Content settings page and take a screenshot of Dashboard Settings > Loading Settings? Seen below: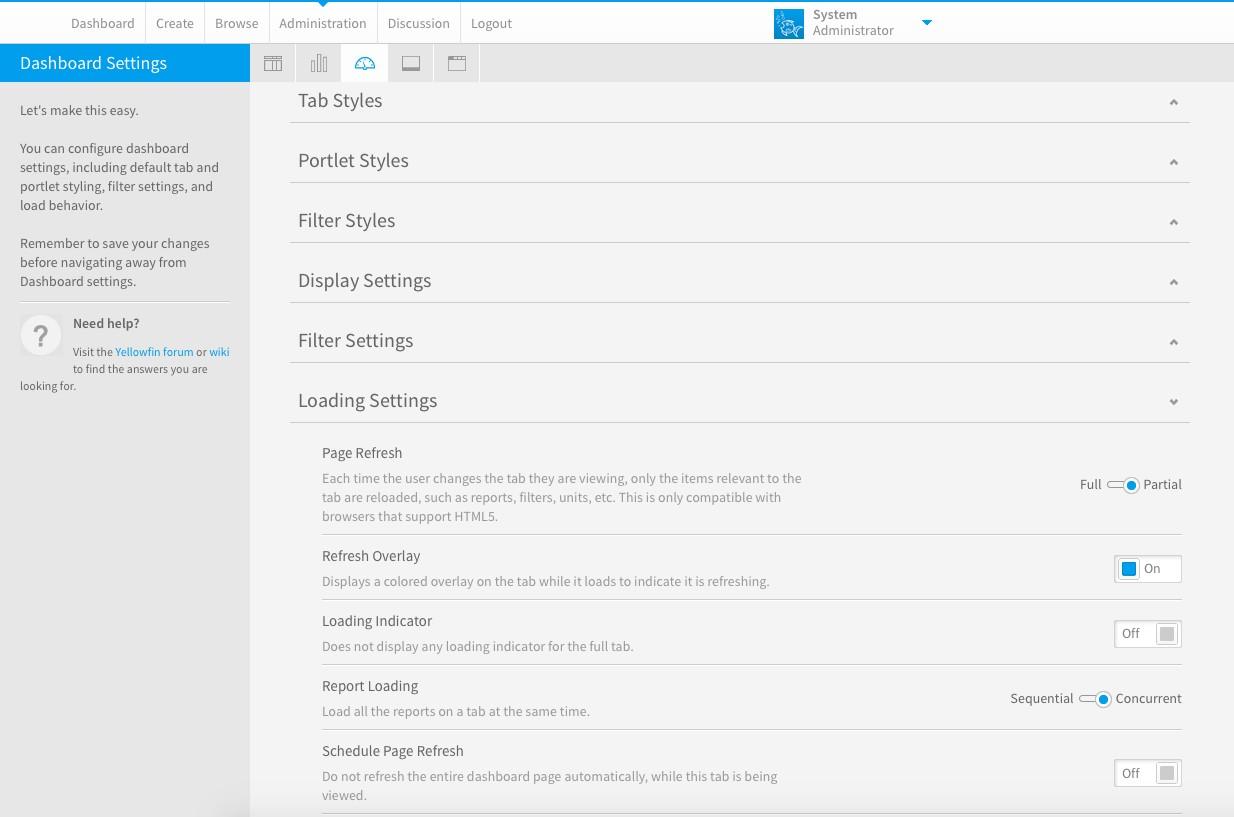 Lastly, could you let us know what build of 7.1 you are using so that we can try to replicate what you are experiencing on our end more effectively?
Thanks, and we look forward to hearing back.
Kind Regards,
Dustin
Best regards,
The Yellowfin Support Team
Contact Us:
Email: support@yellowfin.bi
Wiki: wiki.yellowfin.com.au/display/USER71/Home
Community Forum: www.yellowfinbi.com/YFForum.i4