Default public and private option
19 August, 2014
On various places (like annotations, storyboard etc.) an user has the choice to publish it public or private. As far as i can see the default option is public. With means that there is a serious chance that a user accidentally publishes something public what should be private.

Is there an option to set the default value (per group, e.g. storyboards, annotations) to private, or even to force private publishing?

Can a user see how she/he has send or distributed an item, and is there a function to withdraw something that is published by her/him?

Hi Peter,
at the moment there is the ability to control the level of access to Public reports & Storyboards, this is done via User Roles: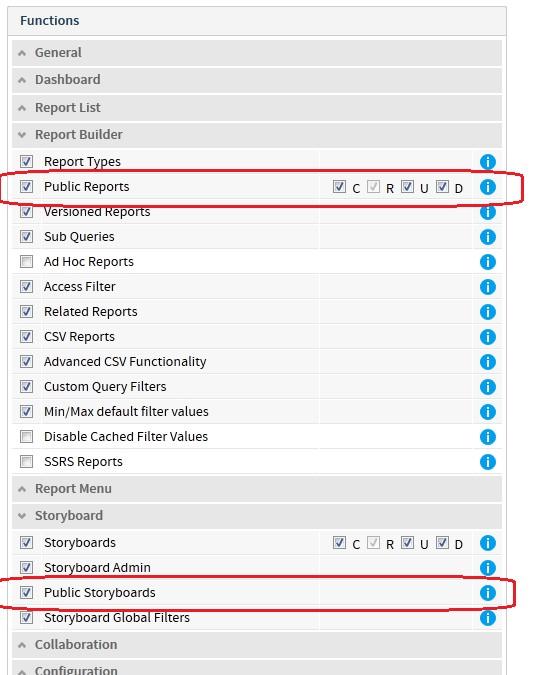 Also, on a related note, you can set up an approval system so that a report can't be automatically published publicly without an "expert's" approval, please see
this wiki page
for more information about that.
However, to be able to change the overall default access value for all Yellowfin artifacts from Public to Private is not possible at the moment so I have raised an Enhancement Request so that this can be implemented in the future, the support task ID is 170931.
Another good suggestion, thanks Peter!
regards,
Dave
David, we had the same request from one of our customers. They would like to set private as the default when creating new reports. What is the status of support task ID 170931?

Thanks,
Gadi