Formatting filters only one option allowed (wish)
2 October, 2014
In a specific situation we want a user to select only one value out of his value-list selection. Is it possible to add an option that we can force a user to only select one filter-value and/or with restricting "none"? Or is their already a work-around?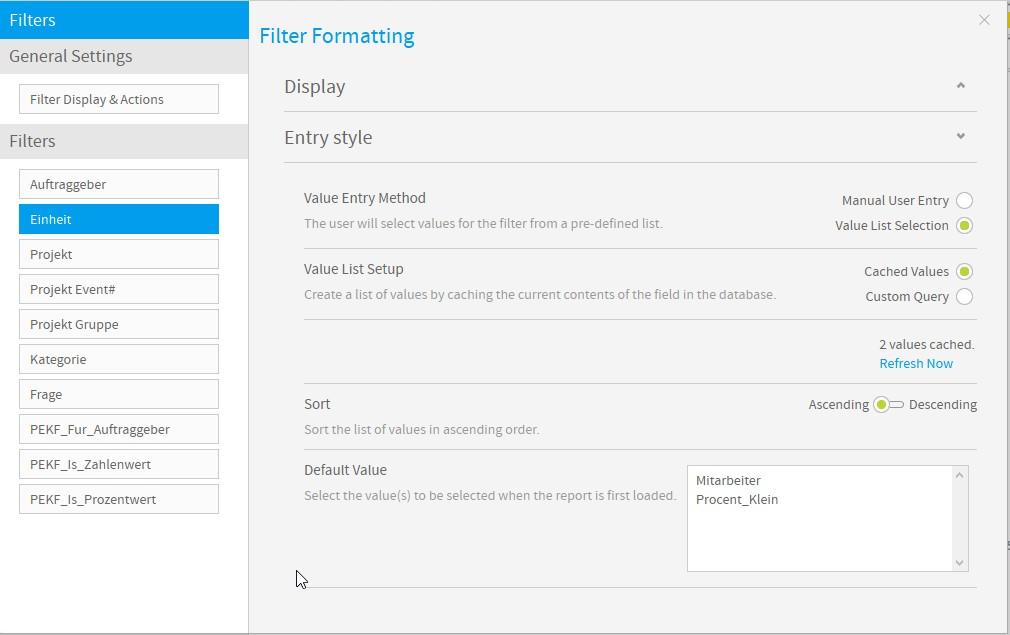 Peter,

Are you using 'equal to' as your filter operator? If so, then the user would only ever have 1 value to
choose from.

Does this make sense? I hope that I didn't misunderstand your question.

If so, please let me know.

Regards,

Kyle


Hello Kyle,
i changed the Filter to "equal to" and that works fine. Problem solved so far ;-)
But, one however.....
When i'm in such a value-list that is "equal to" then box shows me the option to "revert". Although not a real problem, i think that makes no sense and should be removed from the screen.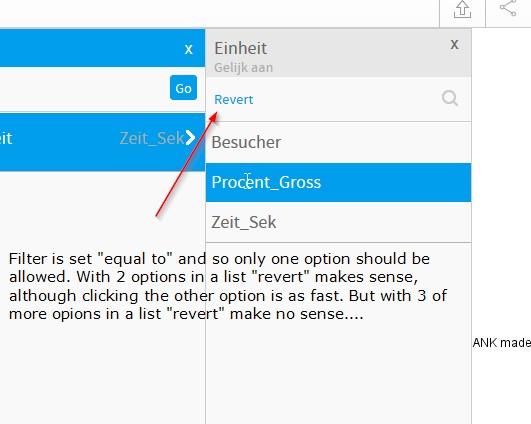 Peter,

You will have to ignore the 'revert' button for now.

Sorry for this news.

Cheers,

Kyle

Hallo Kyle,

i can live with that.... :-)while i'm sure it will be cleaned up in any future version.