How to create Date filter with +1 Day
18 November, 2014
Hi,


How do I create a date filter with a +1 Day value for the End Date. I have seen the Entry Style, it has an option of Current Date +1 Day as Default, but is there a way that when user inputs his/her desired End Date there is also a +1 Day( +1 Day) in the Report?

e.g.
User inputs
End Date: 18/11/2014 (The filter has a Less Than filter type)
So Expected Date would be 19/11/2014


Thanks,
Tim

Hi Tim,
Thank you for contacting us with your question on the forum.
To set this up you will need 2 date filters.

Set the first filter to
Greater Than or Equal Too
, the user can use
User Prompt
to select the date.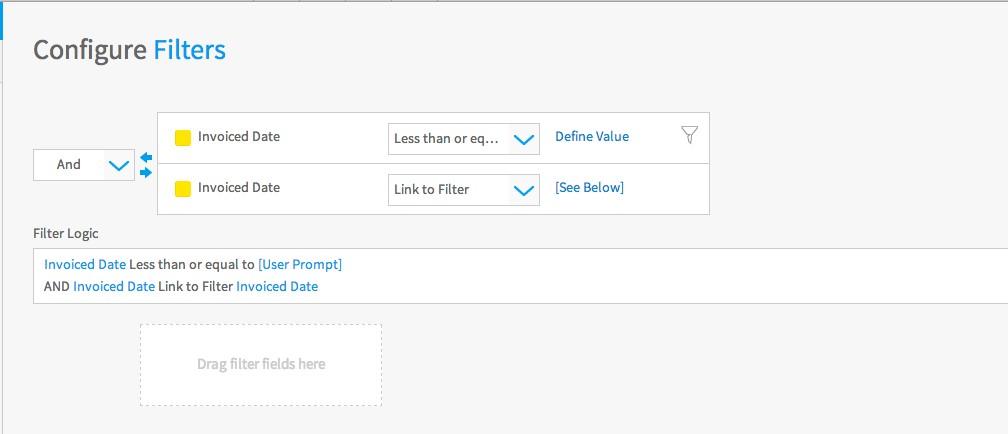 Set the second filter to
Link to Filter
. You will then get a new window. Select
Less Than or Equal Too
, select the filter and +1.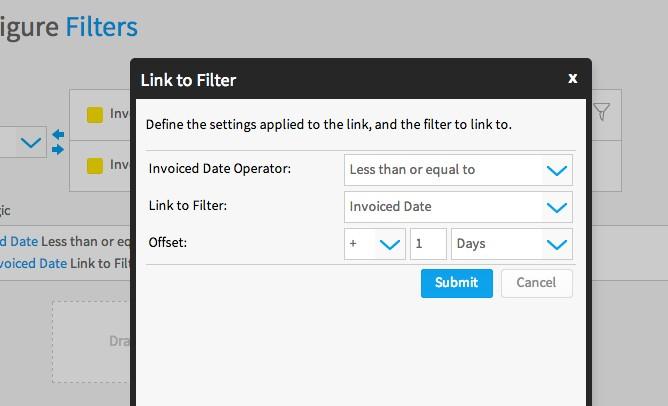 I hope this provides the solution you need but if you need further assistance, please let us know.
Kind Regards,
Katie