How to enable bar chart fill patterns?
27 November, 2014
Dear YF Support Team!
We have just got a new Corporate Design Relaunch which also includes certain reporting style rules based on company reporting best practices. One aspect of these rules are fill patterns for bar charts: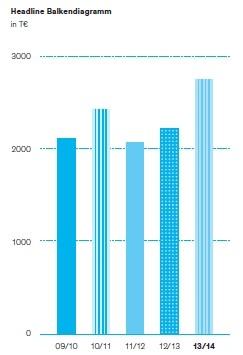 Searching within your wiki I was not able to find a way to implement fill patterns within YF. Is this possible or is there an existing enhancement request for this? If an enhancement request exists: Are you able to provide a time frame for implementation?
Thank you so much for your help!
Kind regards,
Sebastian
Hello Sebastian,

No current Enhancement Requests for this, but have added one for you ( #180133 ).

Any questions on this, please let me know.

Kind Regards,

Danny