How to prevent a users from copying a dashboard
2 October, 2014
Hi, as above, I am finding users are creating copies of dashboards and would like to prevent this from happening.

Is this possible in the role management?

Thanks

Hello,

Thanks for sending your question across in the forum.

I need to ask a few questions for clarification.

- The dashboards in question, have they been shared to the user? Or created by the user?

Additionally, what version and build of YF are you currently working with? E.g, 7.1, August.

Regards,

Kyle


hi,
running v7 and yes they have been shared with the user who is a report consumer.
Thanks

Hello,
I have tested this in a number of different ways and have also been unable to locate
a setting that would not allow a user to copy a shared dashboard tab.
However, it appears that the only function of 'copy' is to add the same dashboard tab and still doesn't
allow the user to edit it. Is this your understanding as well?
Do you know if these users can also 'share' the tab in your example?
I have included the most relevant post on this topic for your review.
Security
Please let me know, after reading the link, if it was at all helpful.
In the meantime I will discuss this with the Melbourne team to see
if there is something that we are missing or if this can be brought up
as a possible enhancement.
Regards,
Kyle
Hello,
See the screenshot below for details on the role set up for a report consumer that I set up.
This took away the ability of the report consumer to copy a dashboard that has been shared.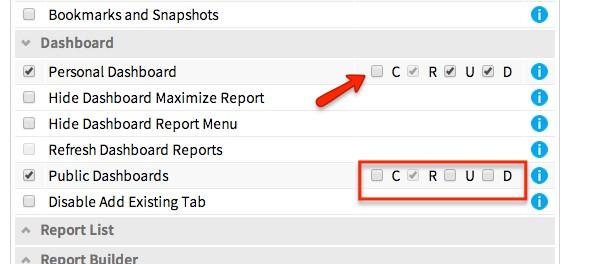 Let us know if this helps, or not.
Regards,
Kyle
Morning,
I do not have the Personal Dashboard option it is referenced as 'dashboard', apart from that my current set up is the same.
The current build is 20130909, apologies we are running v6.3 (not 7) in our live environment.
The report consumer has the following options available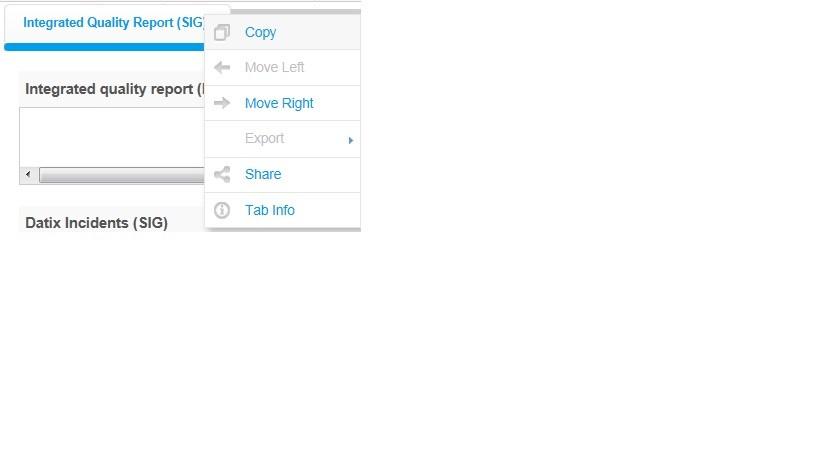 Hello,
I've tested this in 6.3 -
These are my settings for the Report Consumer.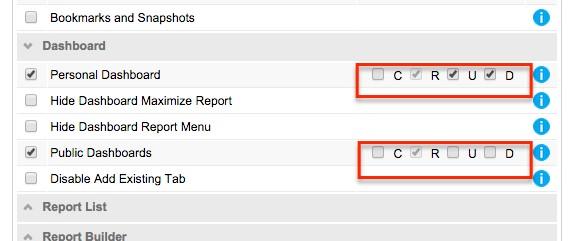 [img][/img]
When I share a Dashboard with that Report Consumer, this is what they see for options.
see attached file
Is there something that I'm missing? I can't seem to duplicate your issue. I will continue
to investigate and let you know.
Thanks,
Kyle
Apologies i dont have a log in so cant view your attachment.

I am not sure why mine is worded slightly different in the options

Sorry for that -
Here is the last screenshot showing what the consumer would see.
[img][/img]
Hi,

I believe your role functions are worded differently due to the version difference.
However both version should still function the same.

Due to the fact that we are unable to replicate your issue even on 6.3, are you able to upgrade to the latest 6.3 release, as you over 12 months behind in bug fixes and enhancement requests, which could explain why you're experiencing this issue.

Please let us know how it all goes.

Regards,
David

To update this - a recent upgrade to YF v7 has resolved the issue, many thanks.