How to sum by column
20 January, 2015
Hi,
My report is displaying account totals by year (single year) and by quarters (all 4).
I would like to sort the report so that it will display accounts with the highest yearly total and then display totals of all 4 quarters per account in descending order.
See attached example (Screenshot #1)
In order to so, I need a column that aggregates by account and year. This column will allow to sort by yearly totals (and will be hidden).
I used the Advanced Function "Sum of Columns" but it did not provided the yearly total - see screenshot #2.
Please advise.
Thanks
Sharon
Hello Sharon,

Thank you for posting your question on the forum.

Unfortunately your screenshots didn't come through. I believe
that in order to share images on the forum you need to be
logged in. If you do not have a portal login can send through
your screenshots to support@yellowfin.bi and reference the
title of this post?

Please also provide the version and build of YF you
are currently using. E.g, 7.0, Dec.

Thank you,

Kyle


Hi Sharon,
the way I would approach this report would be to use an Append Sub-Query, putting the Year, Quarter & Quarterly Total in the Master Query:
making sure to join to the Sub-Query on the Year column: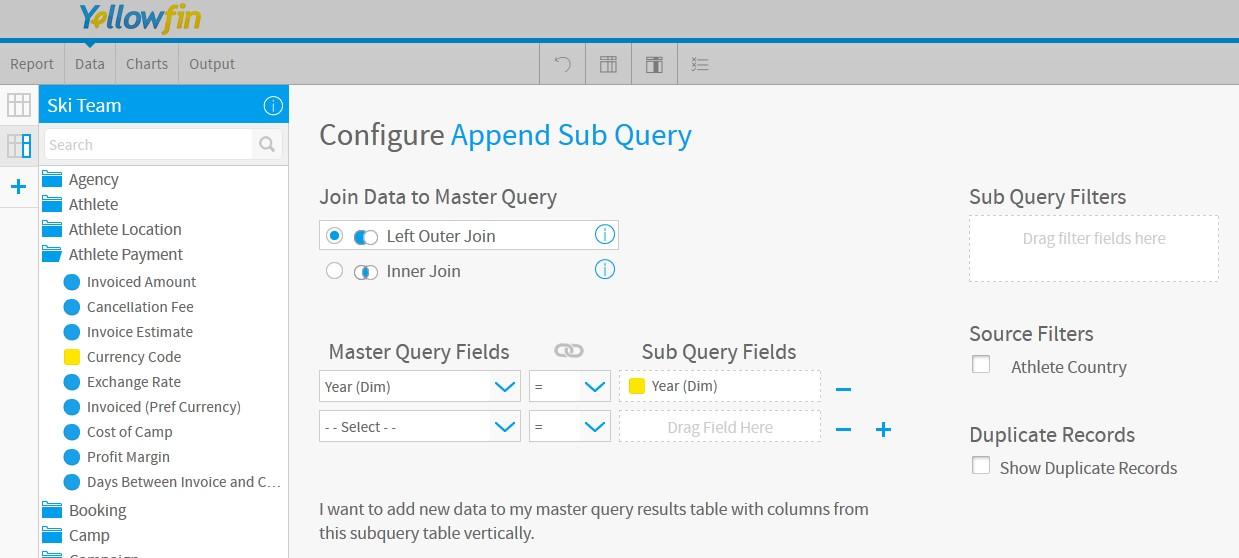 and then applying the sorting via the Column Formatting, and voila', here is the output: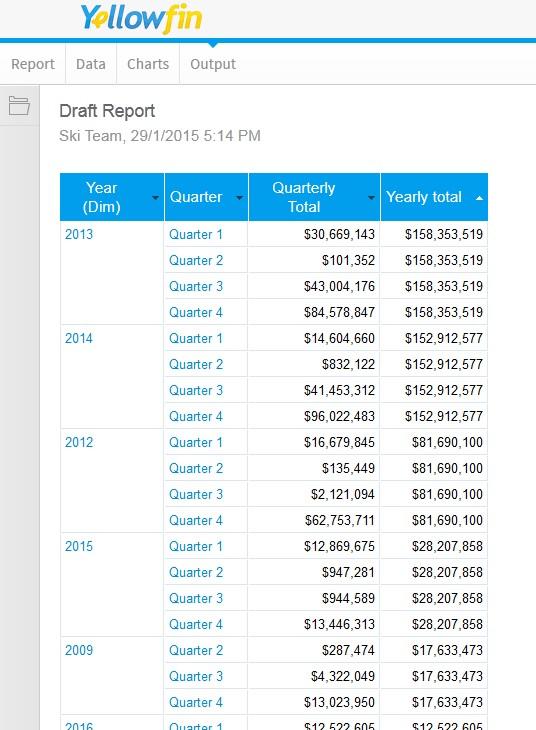 I hope that fulfills your reporting requirements, if there are any further questions please let us know.
regards,
Dave