Make server time and log time the same
1 October, 2014
Hi,
The time on our server is UTC+13 (NZDT) but the time in the yellowfin logs is reporting as UTC. This is making the predefined date filters not work properly and making the broadcast reports have incorrect data
The user details as reported by yellowfin in system properties
The linux server showing the local date and a bit of the log output
How do I adjust the yellowfin log timestame/user.timezone to NZDT?
Thanks,
Jay
Jay,
I'm not completely certain that this is what you are after but see the below screen shot as to where to
set your user/timezone.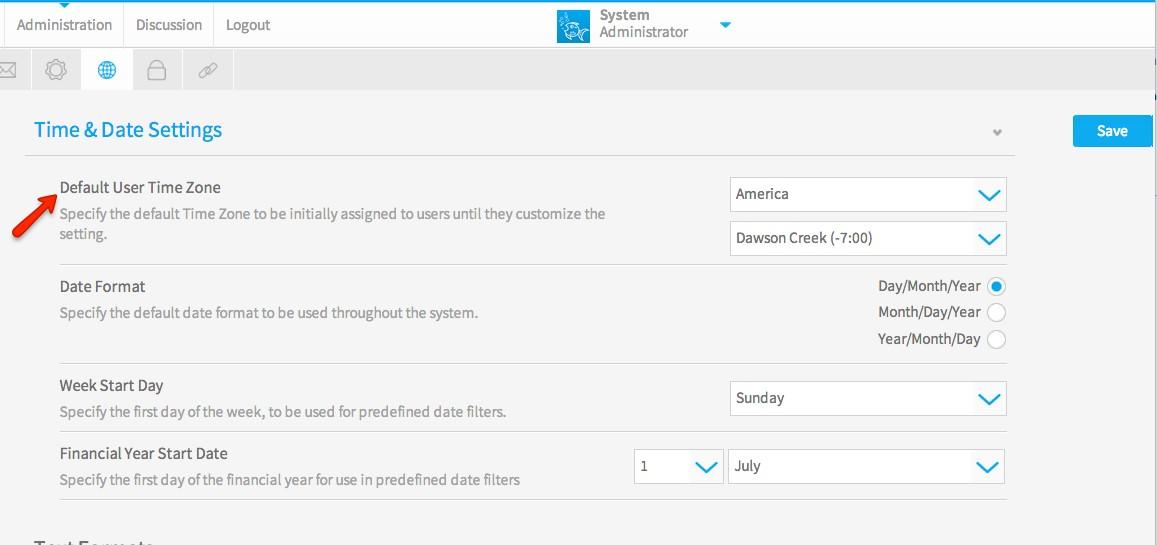 This is located under Admin
Please let us know if this solved the problem.
Regards,
Kyle
Hi Kyle,

Doesnt look like this is the issue, all the users are on the correct time zone

Any other ideas?

Thanks,
Jay

Jay,

Yes, I had some question as to whether this was related to
your issue that you were describing.

Which means we probably need more info from you on the pre-defined filters
and how the broadcasts are set up?? Can you screenshot some of that stuff
or you can also send it to support@yellowfin.com if it has sensitive info -
just refer to the topic of this post if you email it.

Any other additional information you can provided would help as well.
Did this just start to happen? Any recent changes to your YF environment? etc..

Thanks,

Kyle



Can you please tell how to install YellowFin with SQL server Express? Please elaborate how to fill the form entries.
Hello,
It looks like YF can't connect to the server because of a
incorrect host name.
It also looks like you are installing onto your labtop which
mean the Server host should be localhost.
Please see the following link for additional directions
on installation.
Getting Started
Let me know how this works out.
Kyle