Multiple Tag search
29 September, 2014
Hi,
Searching for reports in the browse page, when selecting more than one tag, the search return 0 reports
Hi Rami
I did a test here with 7.1 and same build.
The search worked for me with one, two, or all of my three tags I created.
But, the interesting thing I found is that if you for example you create three Tags for a report then you remove one of those Tags and do an Advanced search, that Tag you removed still shows up on the list.
So the question is do your Reports that have Tags associated with them still have all of those three Tags that you gave in your screen shot?
Also, did you originally create the Tags when saving the draft Report like this screen shot below?
Let me know on these questions and I will also ask a co-worker if a Tag should remove from the Tags list once there are no longer Reports associated with that Tag.
Thank you
Mark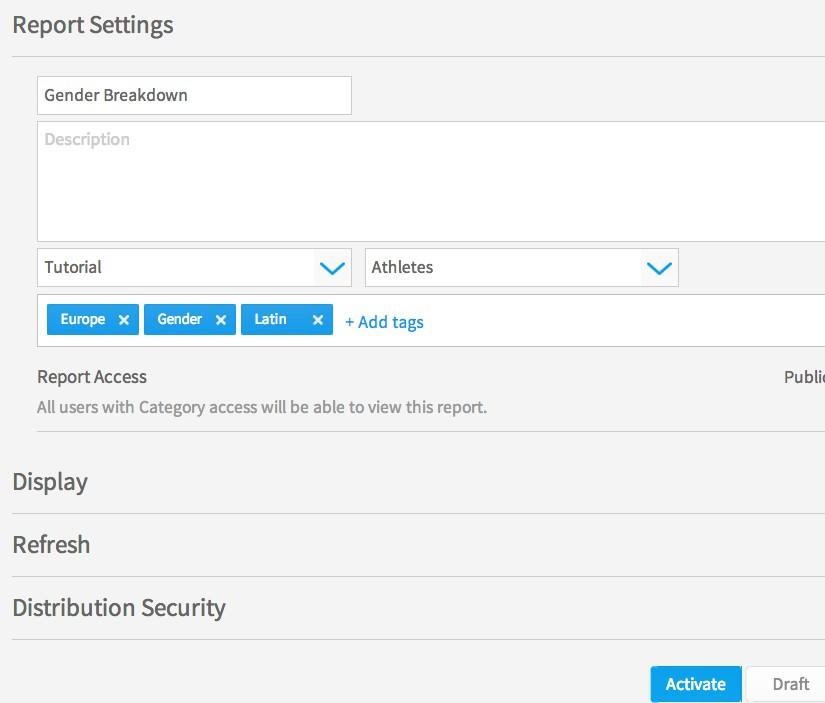 Mark,
I'll test and try it tomorrow at work. Please note that when select 'ALL' you also get zero result.
Do you have clear instructions/rulls for using tags the right way?

Hi Rami
Yes I got the same. Zero results once I removed one of the Tags from the reports even though that Tag still shows up in the Tag search list.
I also found a great instruction page on
Tags
This link will allow you to click on each tag to see where it is currently used, you can Add new Tags or Delete no longer used Tags
So for creating Tags you have two options. Either do it here based on above instructions
or
The the other way is to add the new Tags when you are saving a new or existing Report (screen shot I sent initially).
Let me know how the testing works.
Mark