Change the way data flows through your organization with data storytelling
Using Yellowfin Stories and Yellowfin Present.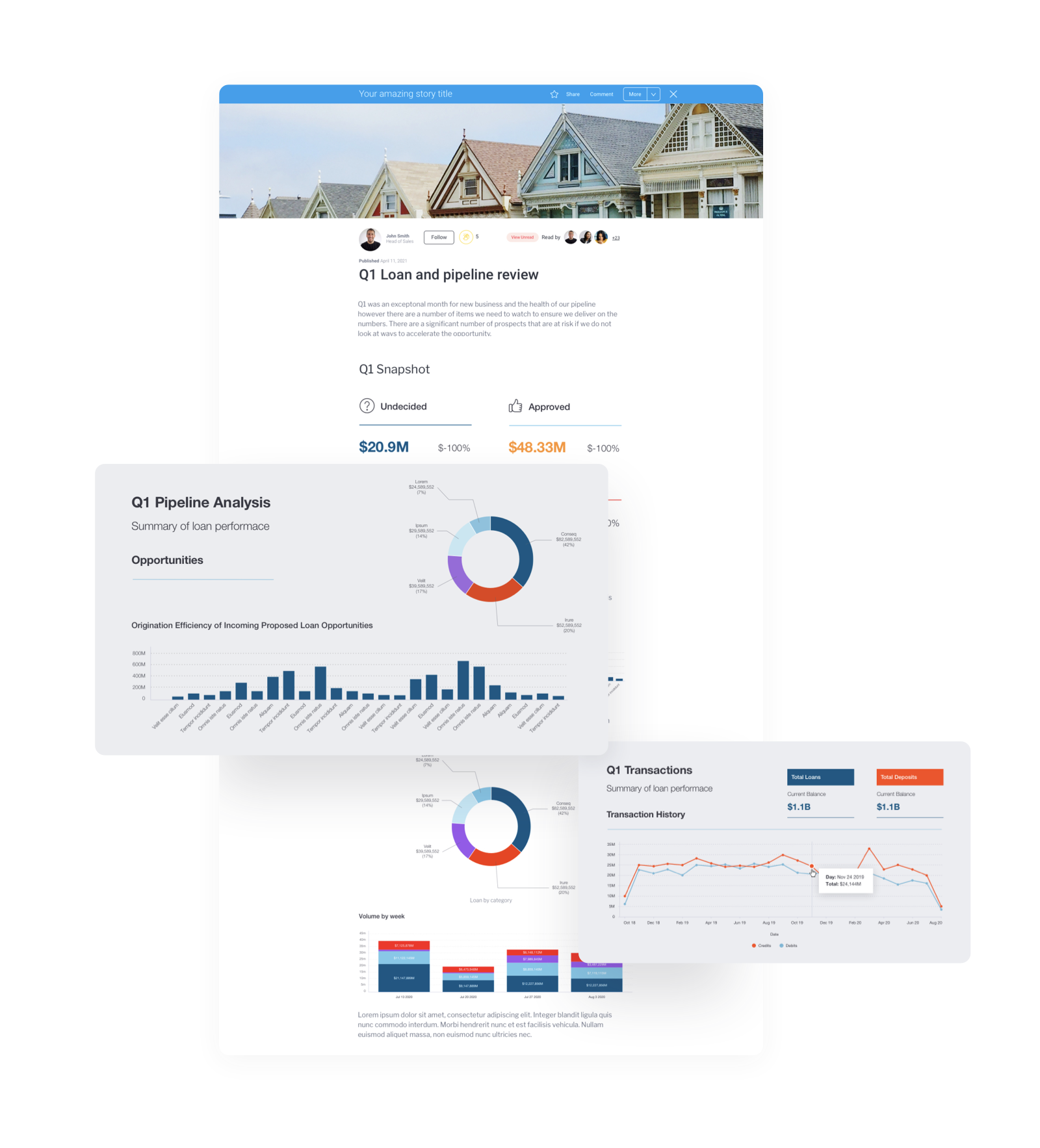 A yarn you can trust.
Improve data accuracy and timeliness by harnessing the full power of Yellowfin for information presentation while ensuring a single source of truth from a centralized, secure data store. This means that data used in a story or presentation is up to date, accurate and secure with a full audit trail. This also eliminates the unreliable process of copying-and-pasting every time new information arrives or old data is updated, allowing presentations and stories to be built once with data refreshed as often as needed, automatically, significantly reducing time and effort.
From data-analyst to story teller.
Yellowfins collaboration tools enable stories and presentations to be co-created by multiple contributors. Business users can easily collaborate with analysts to build compelling data stories that combine analysis with narrative to deliver a data driven storytelling experience more likely to persuade, inspire trust, and lead change.
What's the story?
As embedded data is dynamic, viewers or readers of presentations and stories can drill into the detail and get behind the numbers. This interactive way to engage with a data story or presentation can improve understanding and decision-making with real-time, accessible insights.
The narrative tools you need to share meaningful data discoveries
Stories and Present can be used in many different settings to share relevant expertise and add helpful interpretation to data insights, for valuable context that enriches depth of understanding.
Operational reporting
Amplify your business updates with fully embedded videos, pictures and other interactive media. Embed BI reports directly into your updates, or even widgets from third-party SaaS apps. Whether you use the engaging long-form blog format of Stories or seamless presentations of Present, you deliver valuable context to your everyday data, more valuable than the data itself.
Project Management
Foster deeper project status reporting for project managers by embedding task-boards from digital workplace collaboration tools, such as Monday and Trello, directly into their updates. With Stories and Present, project updates can be further highlighted to teams with a recurring long-form narrative or end-of-month presentation that helps keep people invested in their work.
Multi-project
Stories and Present brings your data and insights collated and discovered across multiple tools together into one platform, creating a unified hub for leaders, managers and workers to keep every team, department and workplace up-to-date on the latest data discoveries. Powerful business narratives can be shared in one convenient tool, rather than several disparate ones.
Employee blogging
Drive a data-driven culture among employees with narrative and storytelling tools directly in-built within the same analytics platform they use everyday for work. Inspire employees to share their unique expertise, interpretation and success stories in internal blogs and presentations, with their embedded data at the forefront of the narrative.
External reporting
Create a private channel to share detailed insight stories directly with trading partners, such as annual sales reports and customer engagement and feedback. Create a public channel to push success stories to customers and general public in an interactive and personal way, reducing the need for other communications, like email, that further fragment important conversations.
Stop sharing charts.
Start sharing data stories.
Have an insight that needs
to be understood?
Change the way decisions are made and actions are taken.
Data stories combine trusted data and analytics, with a point of view. This adds meaning to data by providing insight, context and explanation making analytics instantly more relevant, interesting and importantly, understood.
Whether you are in the room giving a presentation or people are reading a data story, magic happens when you combine real-time accessible data with the power of words. It's the best way to share insights that can be trusted and understood by everyone. And by using a single source of data, you save time and ensure data accuracy, security and integrity.
Yellowfin Stories
Bring data to life and bring life to data by adding words,
images and video.
It's what you know,
and who you tell.
Yellowfin Stories will change the way data flows through your organisation. By sharing knowledge and insights in a news like format that is built for mobile, Yellowfin Stories has the power to transform how people consume and learn from data and ensure everyone is on the same page.
Everyone has a story to tell.
You don't need to be a data analyst - Anyone with something to say can easily write and share a Yellowfin Story. Embed reports from Yellowfin or other dashboard vendors such as Qlik, Tableau and PowerBI and use a simple interface to bring your data to life with supporting images and video.
Adding narrative adds context, insight and interpretation
making data meaningful and analytics more relevant.
Yellowfin Present
Easy to create, accurate, data-led presentations
The data has spoken. Now you need to do the speaking.
Seamlessly build management and financial reports and presentations using Yellowfin Present. Data can be dynamically refreshed ensuring it is always accurate and up to date meaning you can present with confidence.
Click. Drag. Drop. Present.
Any business user (not just data analysts) can easily create accurate, data-led presentations using a familiar set of graphic and editing tools. Add shapes, text, images, video to bring your embedded charts and tables to life.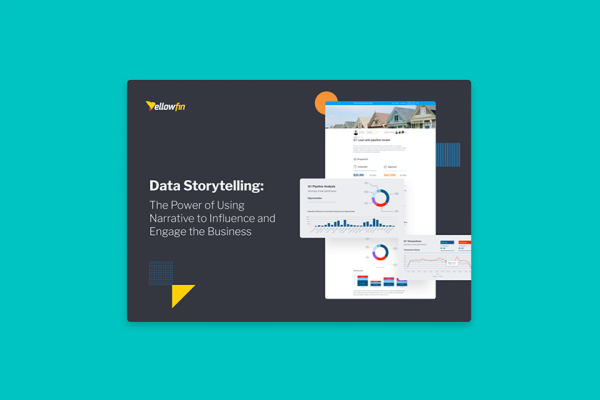 Data Storytelling:
The Power of Using Narrative to Influence and Engage the Business
This educational guide will demystify the conversation around data storytelling, and help you understand its usefulness for all types of analytics users.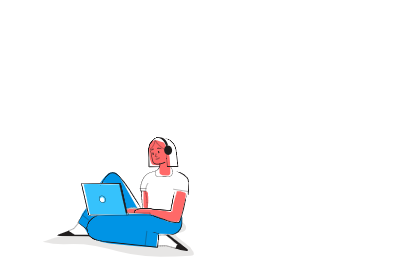 Data storytelling: How to change statistics into stories that drive action
If you want to drive change in your business, you need to be able to tell a story with your data. By making data memorable, it becomes anchored in the brain – easier to recall and primed for action.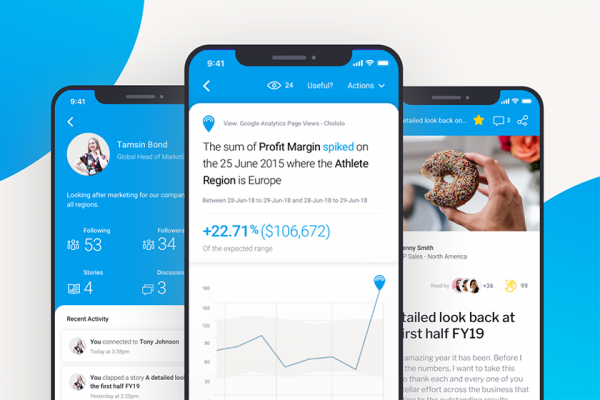 Data to the people - Why this app will change the way more people engage with data
Organizations are far more successful when all their people engage with data. This insight underpinned the design thinking behind our new Mobile App.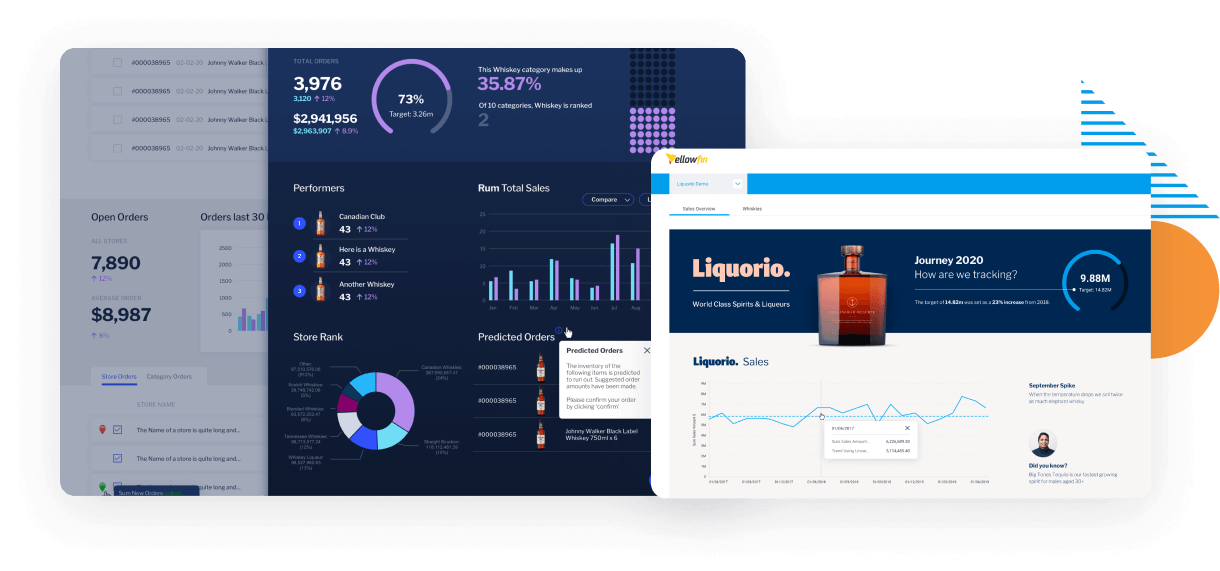 Get a Demo and see for yourself
Request a Demo of Yellowfin in action to see how the Yellowfin analytics solution solves data complexity through automation, dynamic data storytelling, collaboration and beautiful action-based dashboards allowing more people to discover, understand and do more with their data.
Free Trial
Explore Yellowfin now on our sample dataset or try for free on your own dataset for 30 days.
Request a Quote
Yellowfin is priced so that it is simple, predictable and scalable to suit your enterprise or embedded analytics needs.