What's Cool in 6? The Report List Panel!
10 April, 2012
Been searching for reports in previous versions of Yellowfin using the Report Search popup? Wish there was an easier way to identify the report you needed, other than the exact name? Upgrade to Yellowfin 6 and enjoy the magic that is the new Report List Panel.
You will find, as you navigate through Yellowfin 6, this panel is used in the following locations;
1. The Report Output page – allowing users to search for, and open reports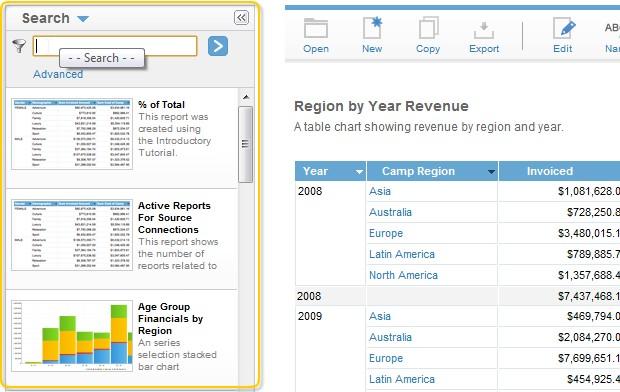 2. The Related Reports page – allowing users to search for, and add reports as Drill Throughs or Co-Displays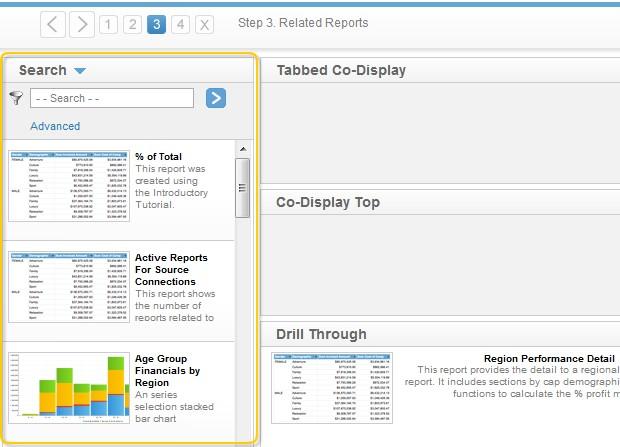 3. The Draft Dashboard Tab page – allowing users to search for, and add reports to their tab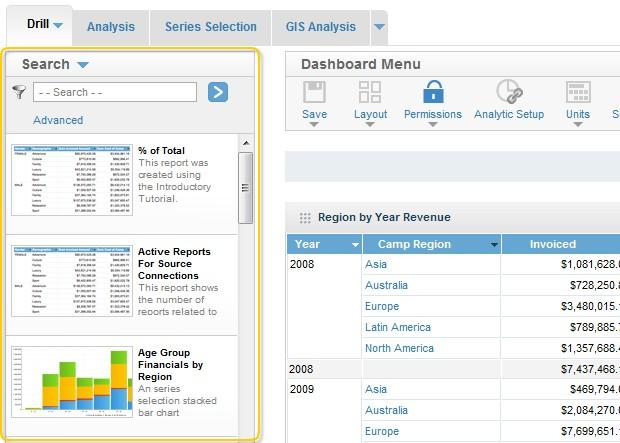 What makes this panel such a joy to use?
1. It allows for all the search functionality of the main Report List page, in a compact panel built into the pages mentioned, rather than a pop up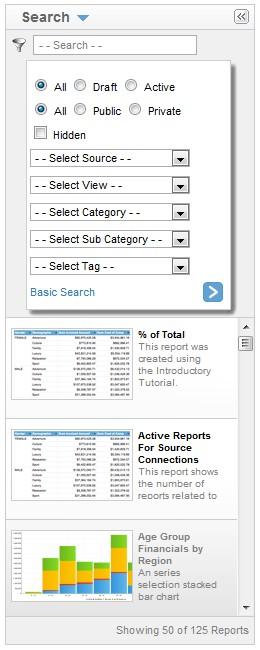 2. As well as searching for individual reports, the inbuilt filter allows the user to view Recent Reports, New Reports, My Favourites, and Inbox Reports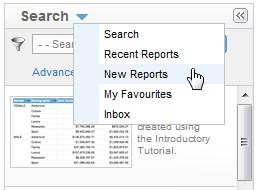 3. Each report record is displayed with a thumbnail preview, making identification of charts far easier than merely searching by name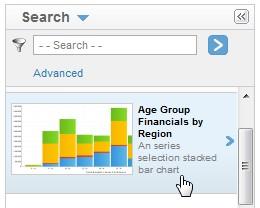 4. The ability to view Report Information before selecting/opening the report

So the next time you have to add a report to a Dashboard Tab, open a report from the Output Page, or use the Related Reports page, enjoy Yellowfin 6's shiny new Report List Panel.